Inside the May 2023 Issue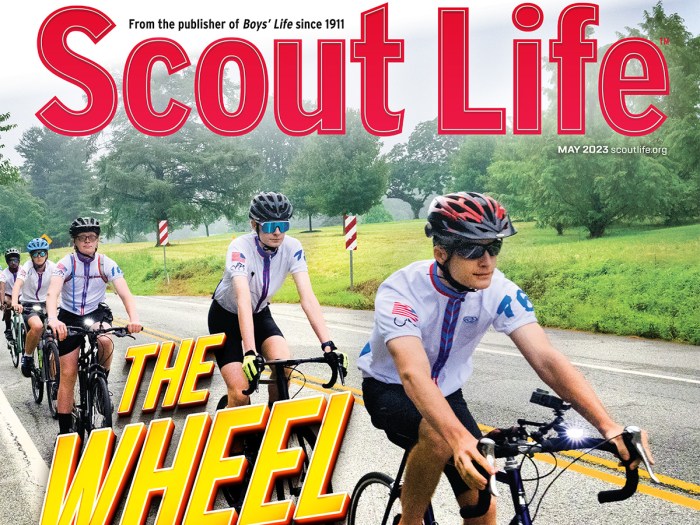 Here's what you'll find inside the May 2023 issue of Scout Life magazine. Remember, many articles are only available to subscribers and are not available online.
Please visit scoutlife.org/subscribe to subscribe to the print or digital editions of Scout Life magazine.
---
MAY 2023 FEATURES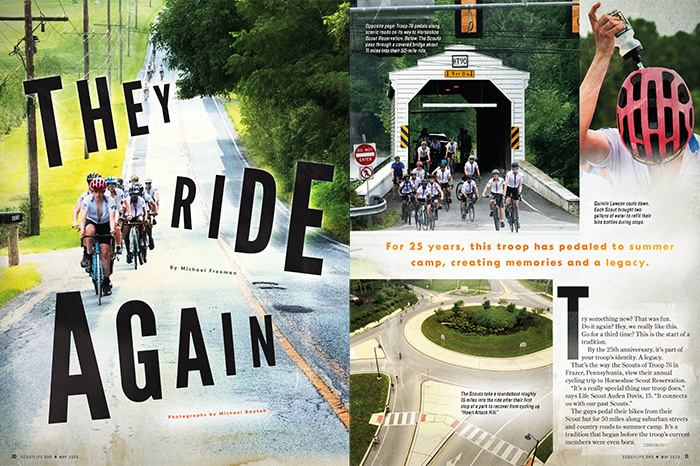 THEY RIDE AGAIN
For 25 years, this troop has pedaled to summer camp, creating memories and a legacy.
• For 25 Years, This Pennsylvania Troop Has Biked to Summer Camp
---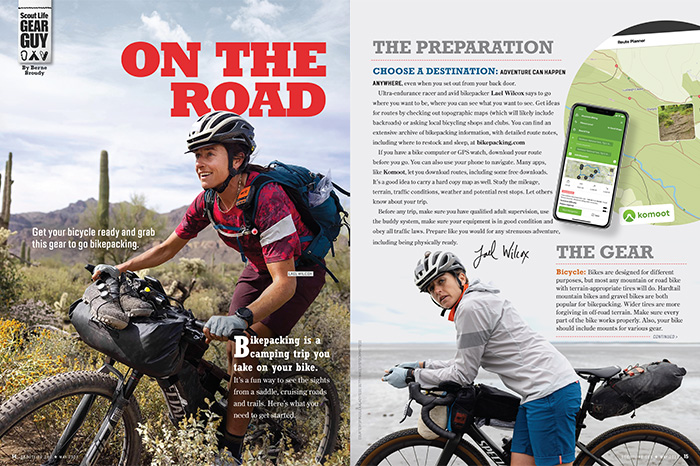 GEAR GUY: ON THE ROAD
Get your bicycle ready and grab this gear to go bikepacking.
• Get Your Bicycle Ready and Grab This Gear to Go Bikepacking
---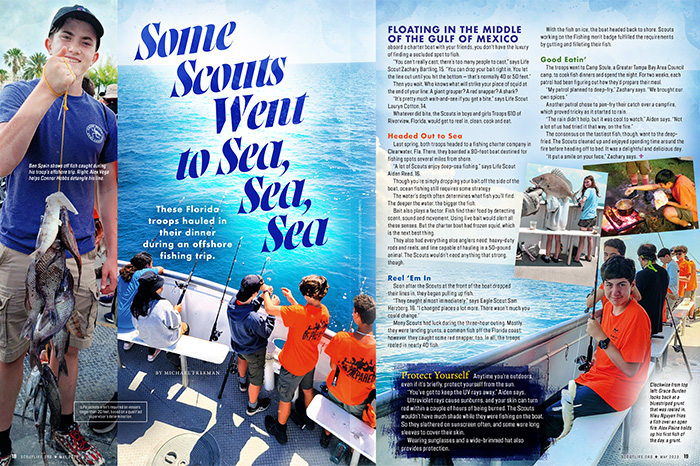 SOME SCOUTS WENT TO SEA, SEA, SEA
These Florida troops hauled in their dinner during an offshore fishing trip.
• Florida Troops Haul in Their Dinner During an Offshore Fishing Trip
---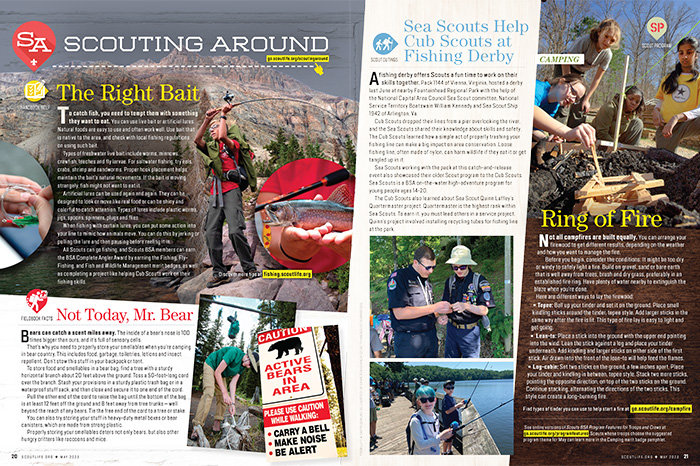 SCOUTING AROUND: RING OF FIRE
Not all campfires are built equally. You can arrange your firewood to get different results, depending on the weather and how you want to manage the fire.
• Visit the Scouting Around blog
---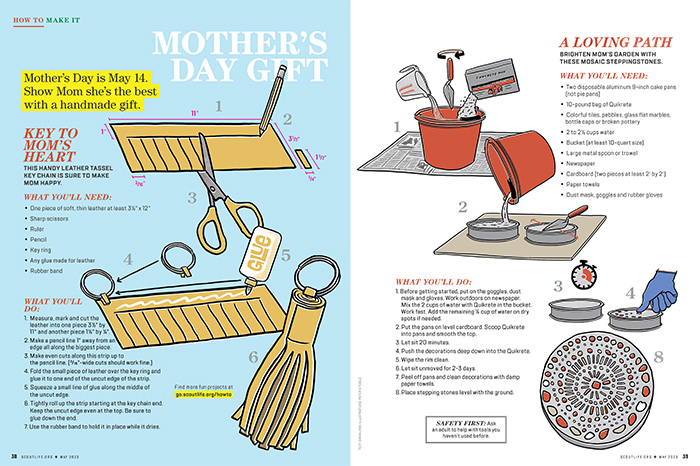 SL HOW TO: DIY MOTHER'S DAY GIFTS
Mother's Day is May 14. Show Mom you care with these handmade gifts.
• 6 Handmade Gift Ideas for Mother's Day
---
AND MORE!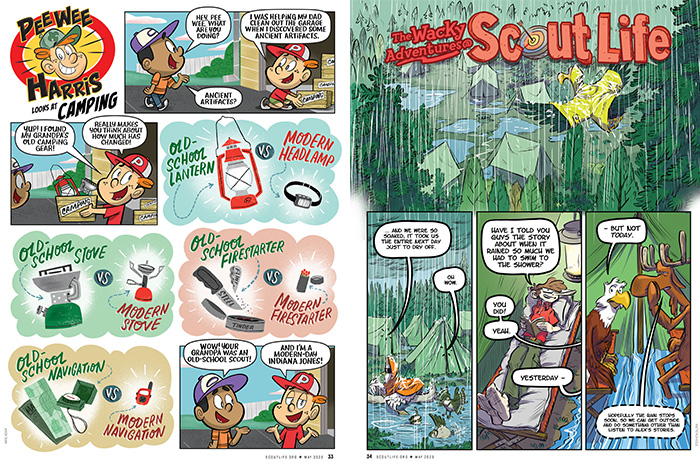 Look for the regular score of comics, jokes, games, Scouts in Action and more! Only in the May 2023 issue of Scout Life!
• Wacky Adventures
• Pee Wee Harris
• Scouts in Action
• More S.I.A.
Inspire Leadership, Foster Values: Donate to Scouting
When you give to Scouting, you are making it possible for young people to have extraordinary opportunities that will allow them to embrace their true potential and become the remarkable individuals they are destined to be.
Donate Today