Inside the September 2023 Issue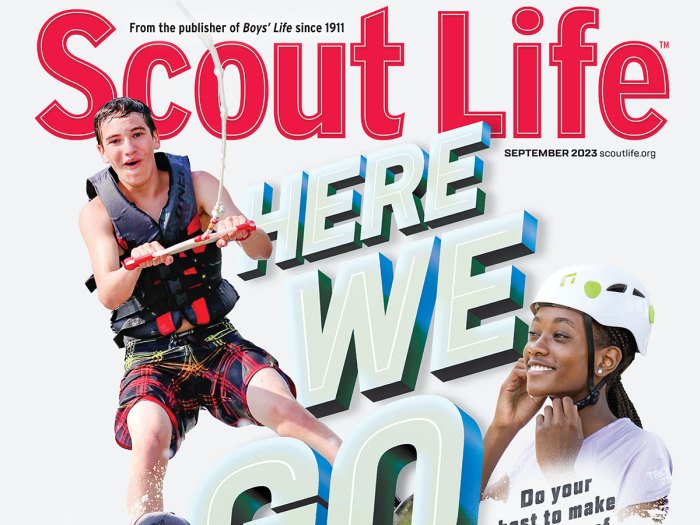 Here's what you'll find inside the September 2023 issue of Scout Life magazine. Remember, many articles are only available to subscribers and are not available online.
Please visit scoutlife.org/subscribe to subscribe to the print or digital editions of Scout Life magazine.
---
SEPTEMBER 2023 FEATURES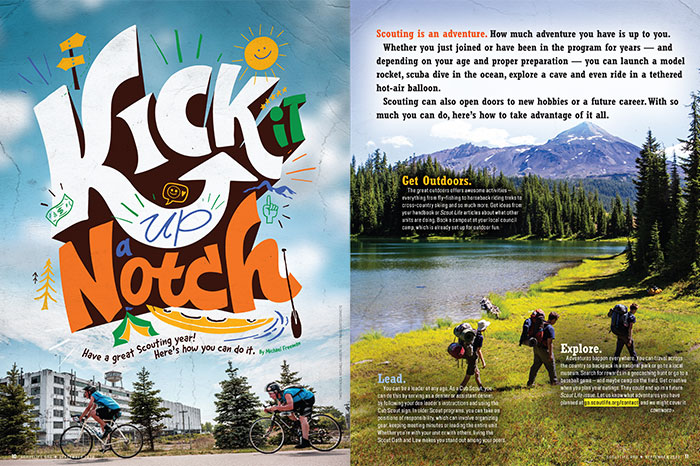 KICK IT UP A NOTCH
Have a great Scouting year! Here's how you can do it.
• Do Your Best to Make the Most of This Scouting Year!
---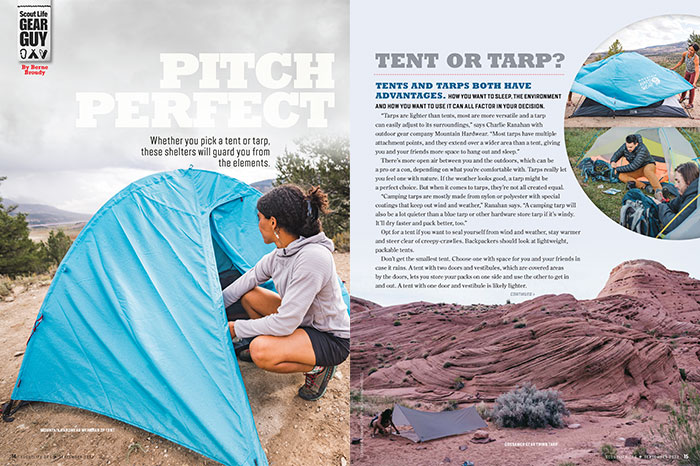 GEAR GUY: PITCH PERFECT
Whether you pick a tent or tarp, these shelters will guard you from the elements.
• Tent or Tarp? How to Pick the Right Camping Shelter
---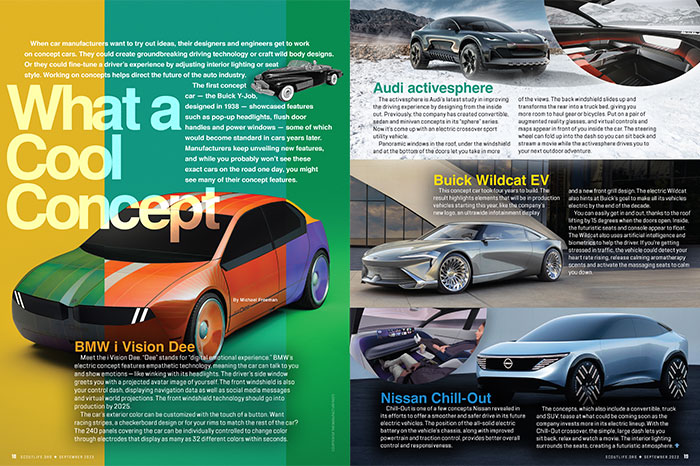 WHAT A COOL CONCEPT!
You might see these vehicles — or parts of them — on the road one day.
• Check Out These 4 Cool Concept Cars
• Vote for Your Favorite Futuristic AI Concept Car and Share Your Designs!
---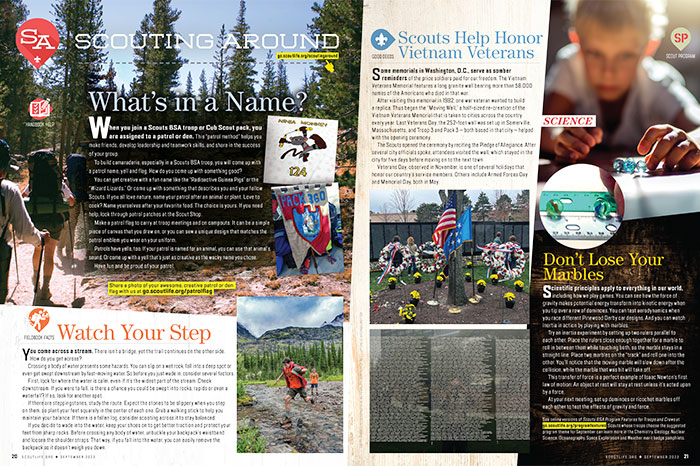 SCOUTING AROUND: DON'T LOSE YOUR MARBLES
Scientific principles apply to everything in our world, including how we play games.
• Visit the Scouting Around blog
---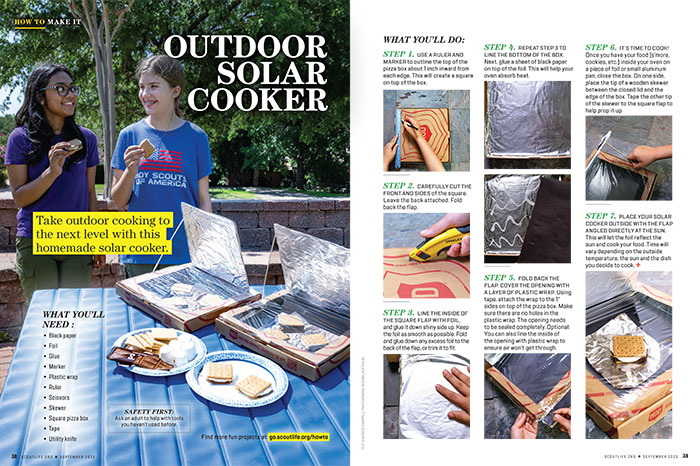 SL HOW TO MAKE IT: OUTDOOR SOLAR COOKER
Take outdoor cooking to the next level with this homemade solar cooker.
• How to Make a Solar-Powered Oven for Outdoor Cooking
---
AND MORE!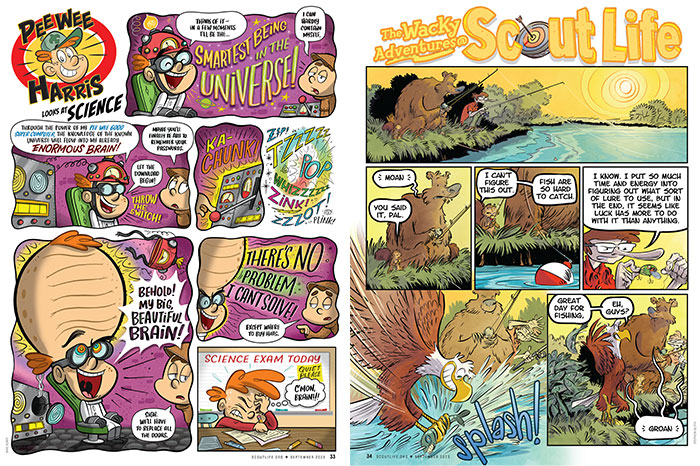 Look for the regular score of comics, jokes, games, Scouts in Action and more! Only in the September 2023 issue of Scout Life!
• Wacky Adventures @Scout Life
• Pee Wee Harris
• Scouts in Action
• More S.I.A.