Inside the October 2023 Issue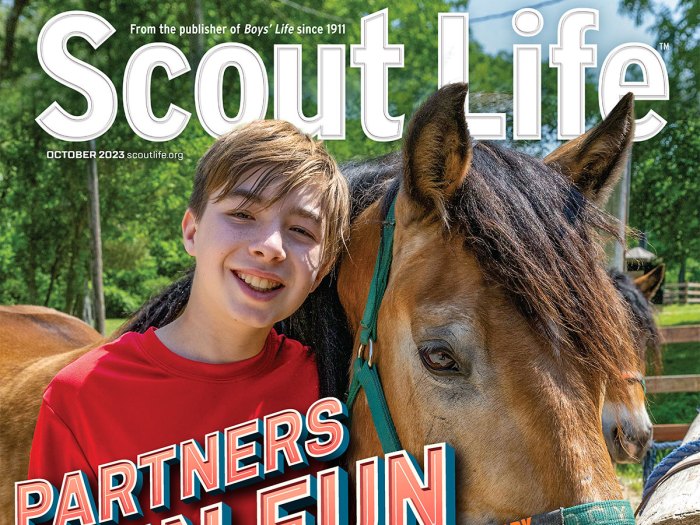 Here's what you'll find inside the October 2023 issue of Scout Life magazine. Remember, many articles are only available to subscribers and are not available online.
Please visit scoutlife.org/subscribe to subscribe to the print or digital editions of Scout Life magazine.
---
OCTOBER 2023 FEATURES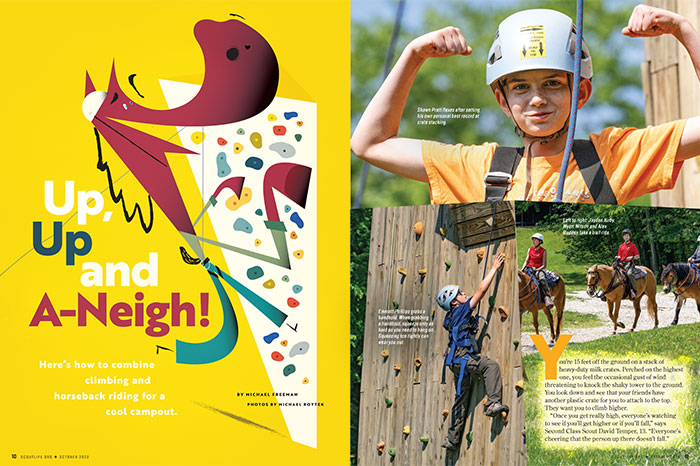 UP, UP AND A-NEIGH!
Here's how to combine climbing and horseback riding for a cool campout.
• Scouts Fit Horseback Riding, Climbing and Camping Into One Amazing Weekend
---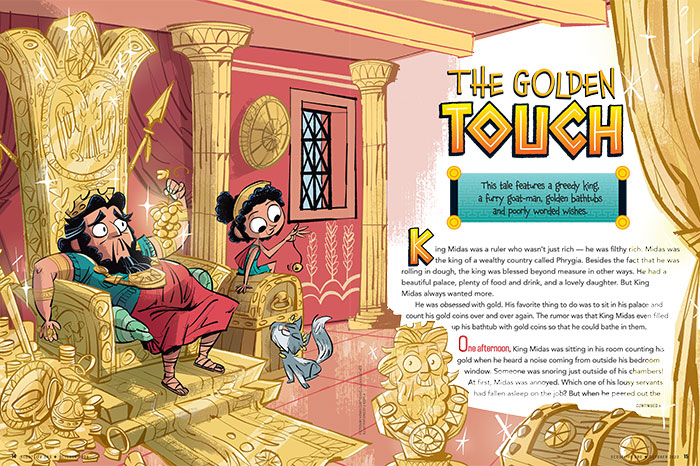 FICTION: THE GOLDEN TOUCH
This excerpt from Greeking Out features a greedy king, a furry goat-man, golden bathtubs and poorly worded wishes.
---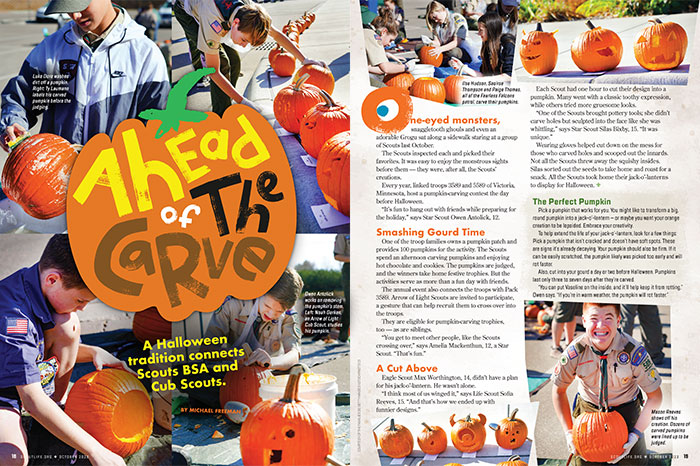 AHEAD OF THE CARVE
A Halloween tradition connects Scouts BSA and Cub Scouts.
• Halloween Tradition Connects Scouts BSA and Cub Scouts
---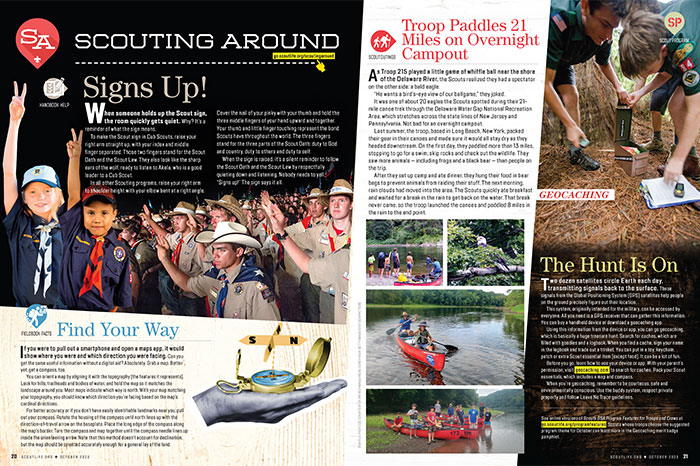 SCOUTING AROUND: THE HUNT IS ON
When you're geocaching, remember to be courteous, safe and environmentally conscious.
• Visit the Scouting Around blog
---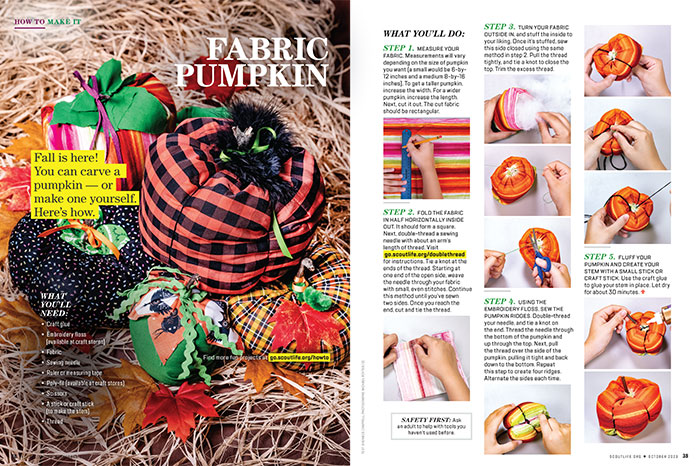 SL HOW TO MAKE IT: FABRIC PUMPKINS
Fall is here! You can carve a pumpkin — or make one yourself. Here's how.
• How to Make a Fabric Pumpkin
---
AND MORE!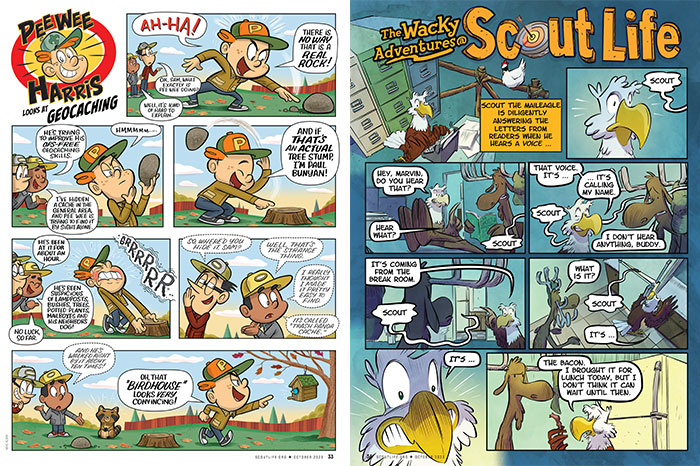 Look for the regular score of comics, jokes, games, Scouts in Action and more! Only in the October 2023 issue of Scout Life!
• Wacky Adventures @Scout Life
• Pee Wee Harris
• Scouts in Action
• More S.I.A.
Inspire Leadership, Foster Values: Donate to Scouting
When you give to Scouting, you are making it possible for young people to have extraordinary opportunities that will allow them to embrace their true potential and become the remarkable individuals they are destined to be.
Donate Today