Inside the July 2018 issue
Here's what you'll find inside the July 2018 issue of Boys' Life magazine. Remember, many articles are only available to subscribers and are not available online.
Please visit Boyslife.org/subscribe to subscribe to the print or digital editions of Boys' Life magazine.
---
JULY 2018 FEATURES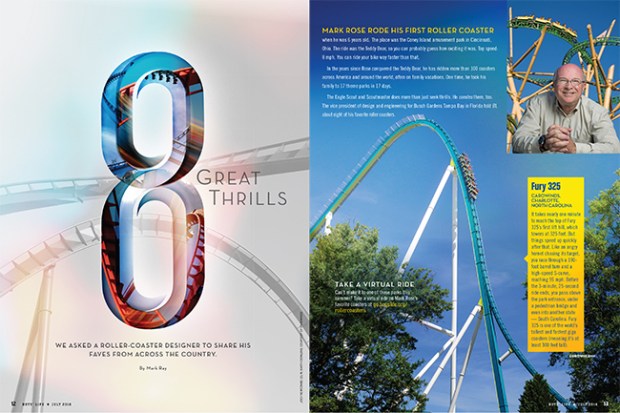 Eight Great Thrills
We asked a roller-coaster designer to share his faves from across the country.
• Roller-coaster designer picks his 8 favorite thrill rides
---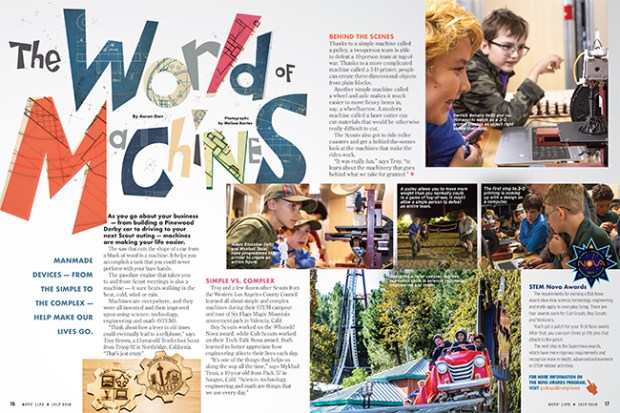 The World of Machines
Manmade devices — from the simple to the complex — help make our lives go.
---
Gear Guy: Raise the Stakes
Hear are some tips for choosing a tent that will keep your backcountry nights comfortable.
• Backpacking tent buying guide
---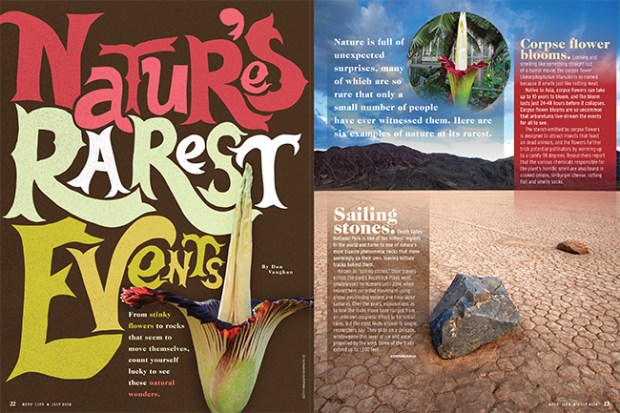 Nature's Rarest Events
From stinky flowers to rocks that seem to move themselves, count yourself lucky to see these natural wonders.
---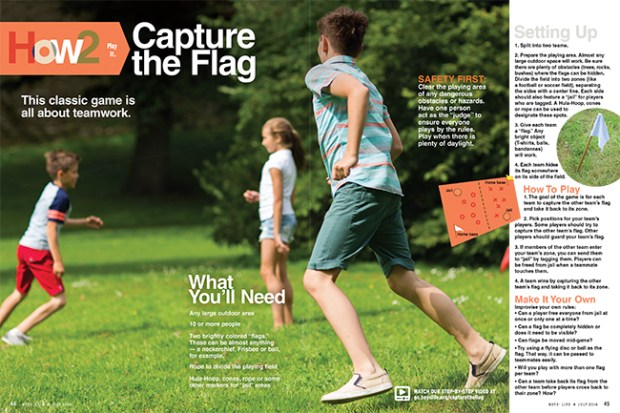 BL How To: Play Capture the Flag
The goal is to find the other team's flag and bring it back to your side without being tagged.
• How to play Capture the Flag
---
ONLY IN OUR BOY SCOUT EDITION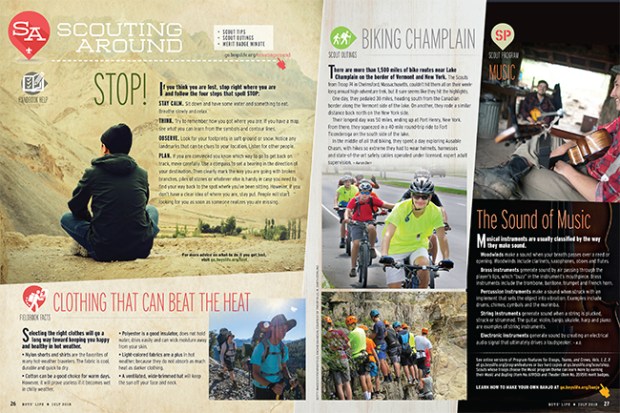 Scouting Around
The Sound of Music: Musical instruments are usually classified by the way they make sound.
• Visit the Scouting Around blog
---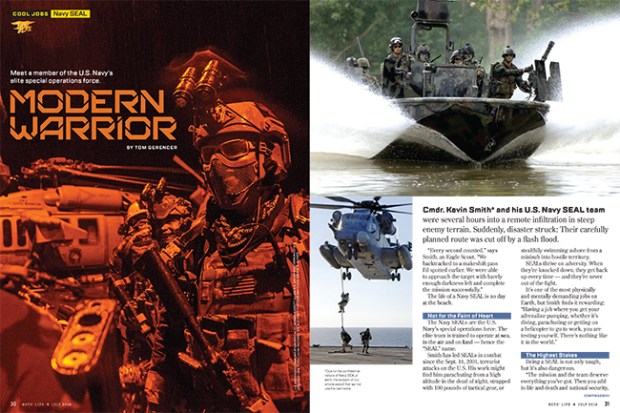 Cool Jobs: Navy Seal
Meet a member of the U.S. Navy's elite special operations force.
---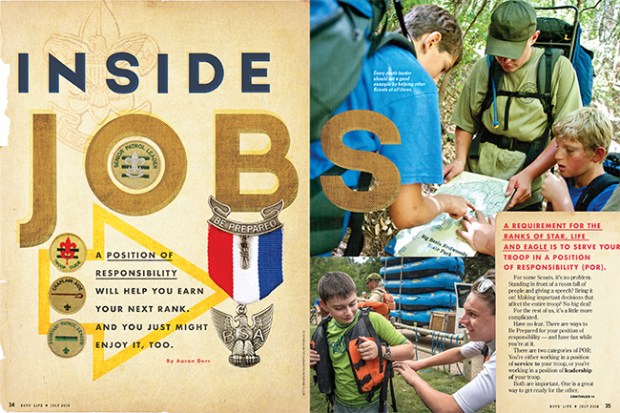 Inside Jobs
A position of responsibility will help you earn your next rank. And you just might enjoy it, too.
• Guide to Scouting's positions of responsibility
---
ONLY IN OUR CUB SCOUT EDITION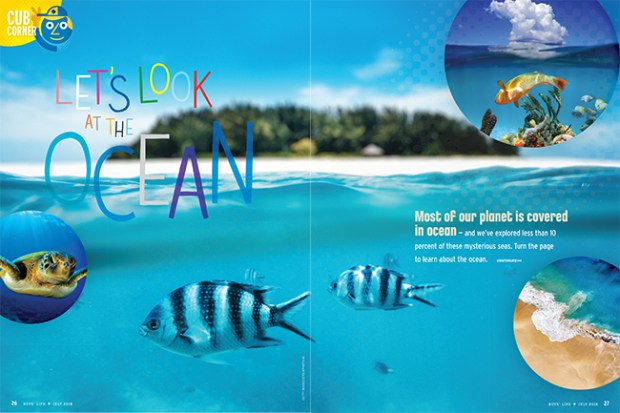 Let's Look at the Ocean
Read it! Color it! Get it all in this special Cub Scout section.
---
AND MORE!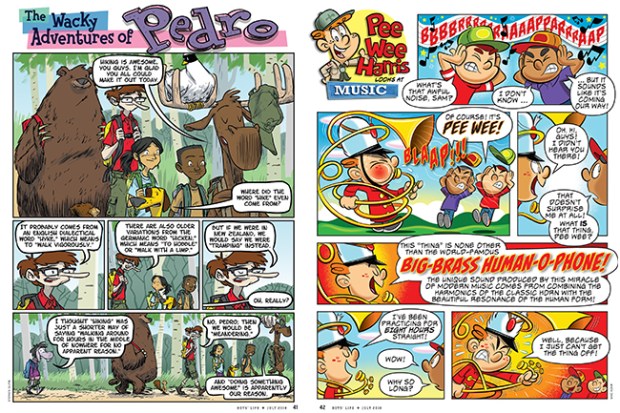 Look for the regular score of comics, jokes, games, Scouts in Action, Tradin' Post and more! Only in the July 2018 issue of Boys' Life!
• The Wacky Adventures of Pedro
• Pee Wee Harris
• Tales From the Campfire
• Scouts in Action
• More S.I.A.
---
Inspire Leadership, Foster Values: Donate to Scouting
When you give to Scouting, you are making it possible for young people to have extraordinary opportunities that will allow them to embrace their true potential and become the remarkable individuals they are destined to be.
Donate Today