Inside the November 2018 Issue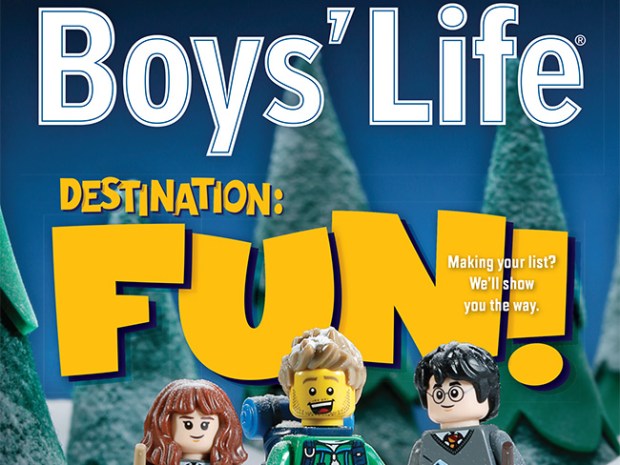 Here's what you'll find inside the November 2018 issue of Boys' Life magazine. Remember, many articles are only available to subscribers and are not available online.
Please visit Boyslife.org/subscribe to subscribe to the print or digital editions of Boys' Life magazine.
---
NOVEMBER 2018 FEATURES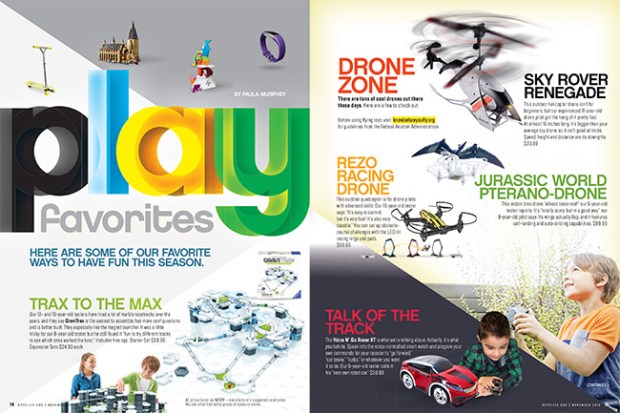 Play Favorites
Here are some of our favorite ways to have fun this season.
• BL's favorite toys, games and gadgets of 2018
• Enter the Play Favorites Giveaway for a chance to win toys, games and gadgets
---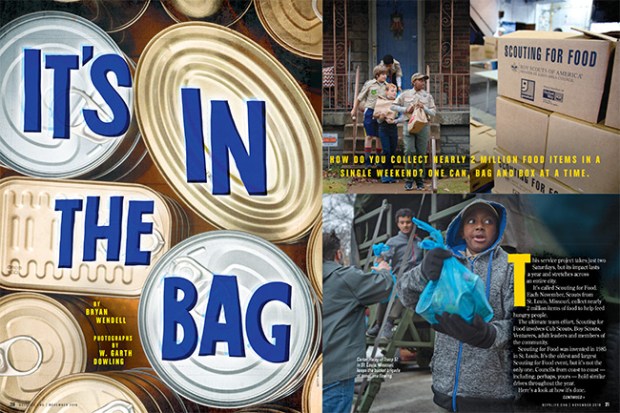 It's in the Bag
How do you collect nearly 2 million food items in a single weekend? One can, box and carton at a time.
---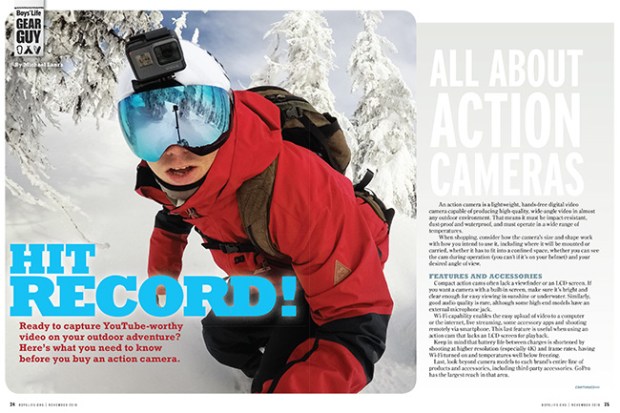 Gear Guy: Action Cameras
Ready to capture YouTube-worthy video on your outdoor adventure? Here's what you need to know before you buy an action camera.
---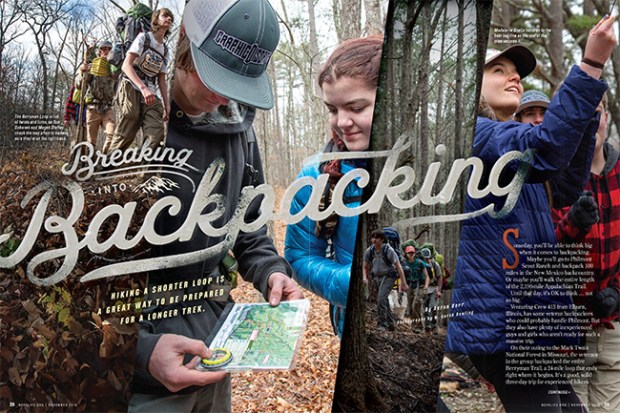 Breaking into Backpacking
Hiking a shorter loop is a great way to Be Prepared for a longer trek.
---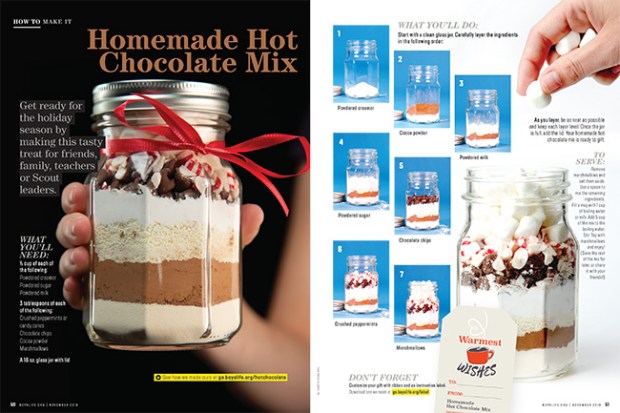 BL How To: Make Homemade Hot Chocolate Mix
Get ready for the holiday season by making this tasty treat for friends, family, teachers or Scout leaders.
• How to make the perfect hot chocolate mix
---
ONLY IN OUR BOY SCOUT EDITION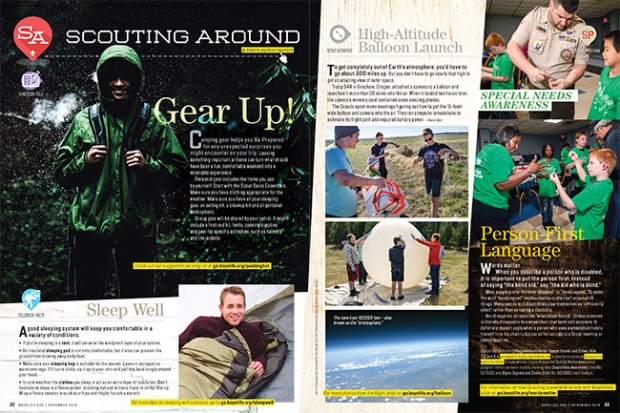 Scouting Around: Person-First Language
Words matter. When you describe a person who is disabled, it is important to put the person first.
• Visit the Scouting Around blog
---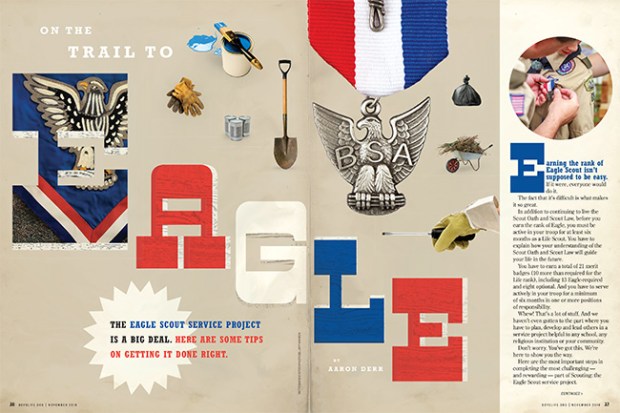 On the Trail to Eagle
The Eagle Scout service project is a big deal. Here are some tips on getting it done right.
• Get ideas at the Eagle Project Showcase
---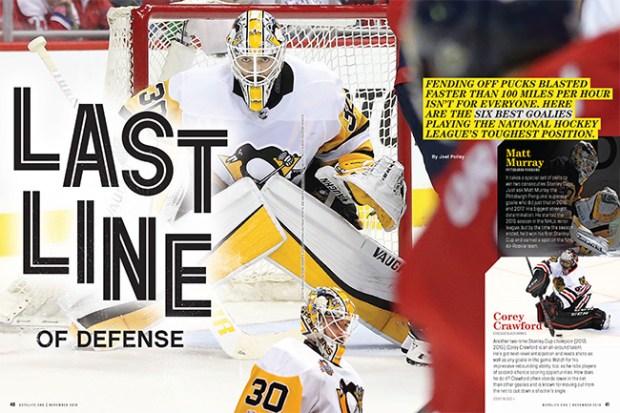 Last Line of Defense
Fending off pucks blasted at more than 100 miles per hour isn't for everyone. Here are the six best goalies playing the National Hockey League's toughest position.
---
ONLY IN OUR CUB SCOUT EDITION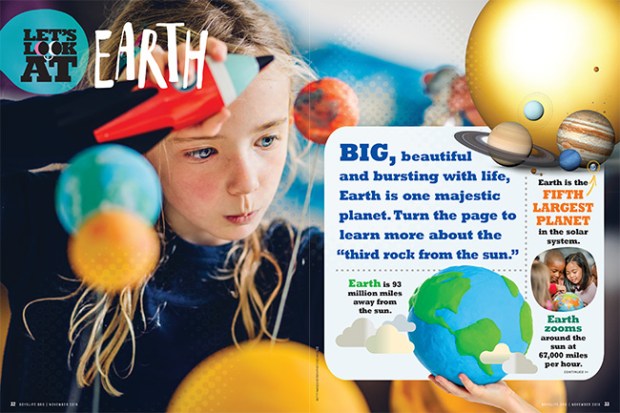 Let's Look at Earth
Read it! Color it! Get it all in this special Cub Scout section.
---
All for Fun
As a Cub Scout, you get to try new things with your family and friends. Yes, even in the rain.
---
AND MORE!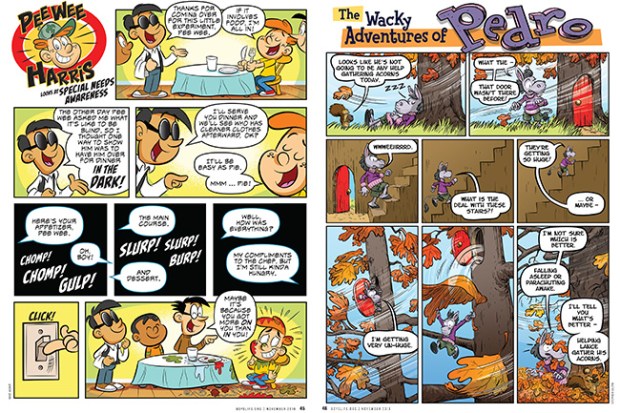 Look for the regular score of comics, jokes, games, Scouts in Action, Tradin' Post and more! Only in the November 2018 issue of Boys' Life!
• The Wacky Adventures of Pedro
• Pee Wee Harris
• Tales From the Campfire
• Scouts in Action
• More S.I.A.
---
Inspire Leadership, Foster Values: Donate to Scouting
When you give to Scouting, you are making it possible for young people to have extraordinary opportunities that will allow them to embrace their true potential and become the remarkable individuals they are destined to be.
Donate Today