Inside the August 2019 Issue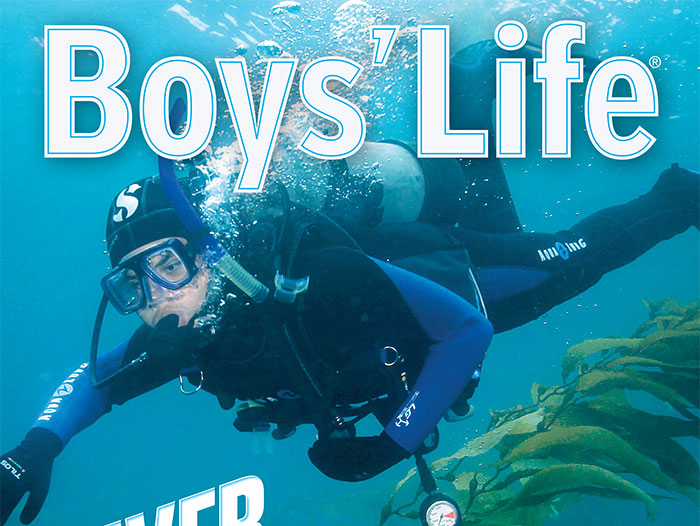 Here's what you'll find inside the August 2019 issue of Boys' Life magazine. Remember, many articles are only available to subscribers and are not available online.
Please visit scoutlife.org/subscribe to subscribe to the print or digital editions of Boys' Life magazine.
---
AUGUST 2019 FEATURES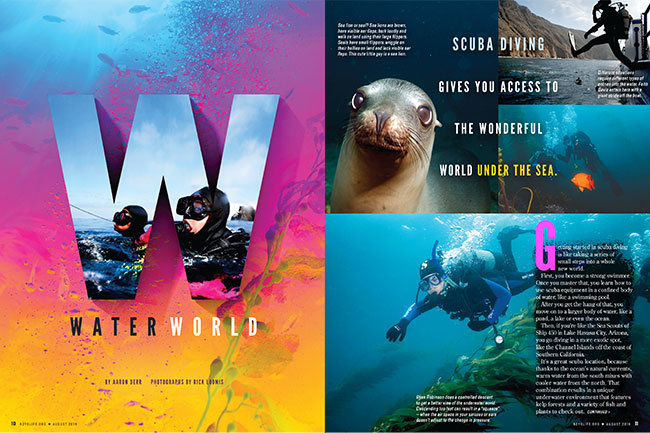 Water World
Scuba diving gives you access to the wonderful world under the sea.
• How to get started scuba diving
---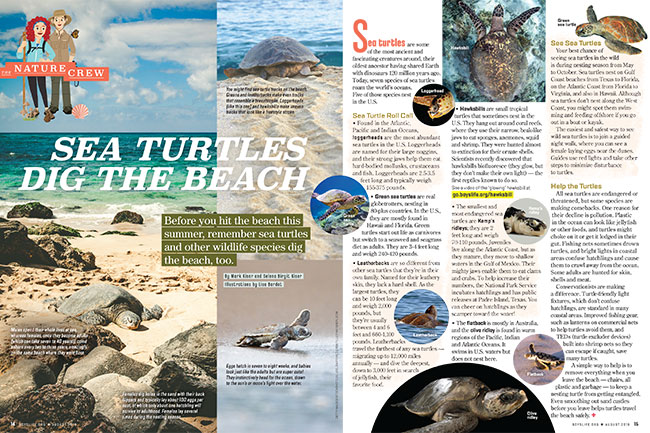 Sea Turtles Dig the Beach
Before you hit the beach this summer, remember sea turtles and other wildlife species dig the beach, too.
• Meet the 7 species of sea turtles
---
Celebrating Smokey Bear
In honor of his 75th birthday, here are some fun facts about Smokey Bear.
---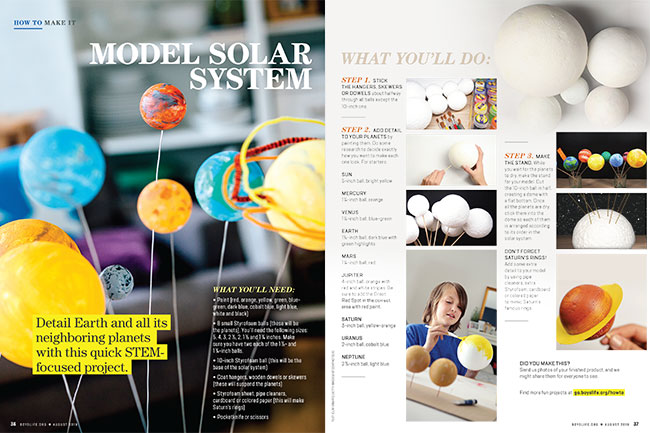 BL How To: Build a Model Solar System
Detail Earth and all its neighboring planets with this quick STEM-focused project.
• How to make a model of the solar system
---
ONLY IN OUR BOY SCOUT EDITION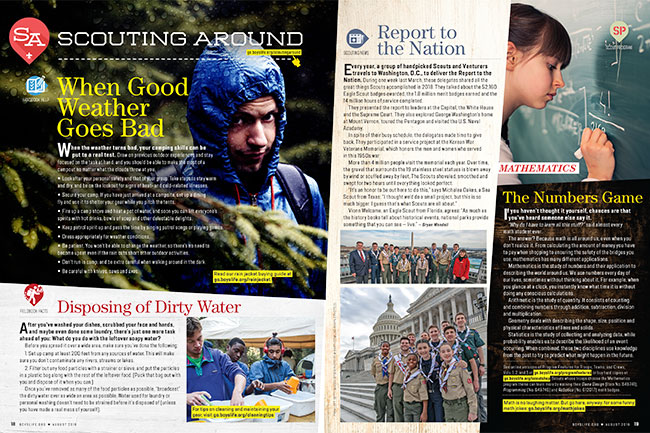 Scouting Around: The Numbers Game
From calculating the amount of money you have to pay when shopping to ensuring the safety of the bridges you use, mathematics has many different applications.
• Visit the Scouting Around blog
---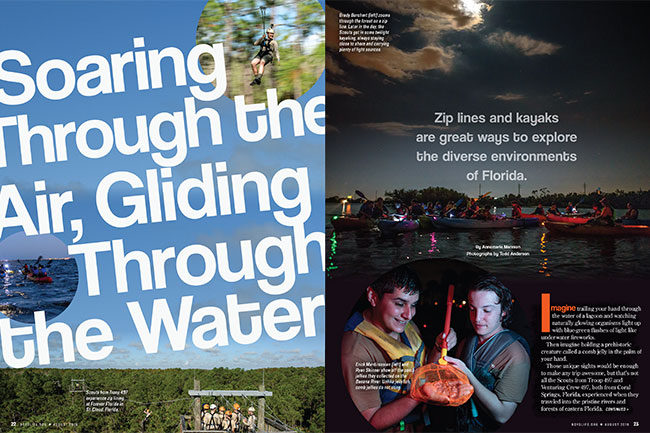 Soaring Through the Air, Gliding Through the Water
Zip lines and kayaks are great ways to explore the diverse environments of Florida.
---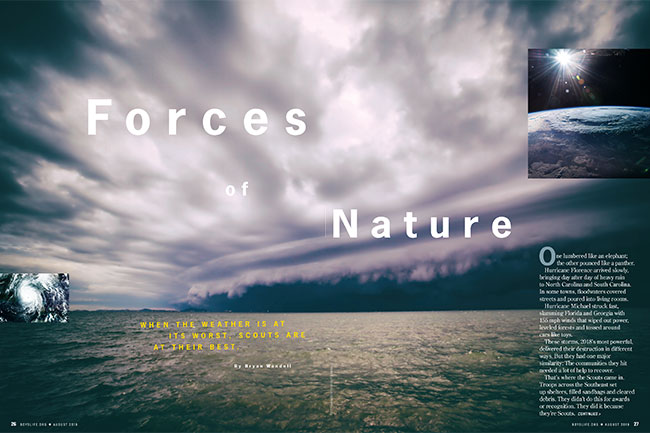 Forces of Nature
When the weather is at its worst, Scouts are at their best.
---
ONLY IN OUR CUB SCOUT EDITION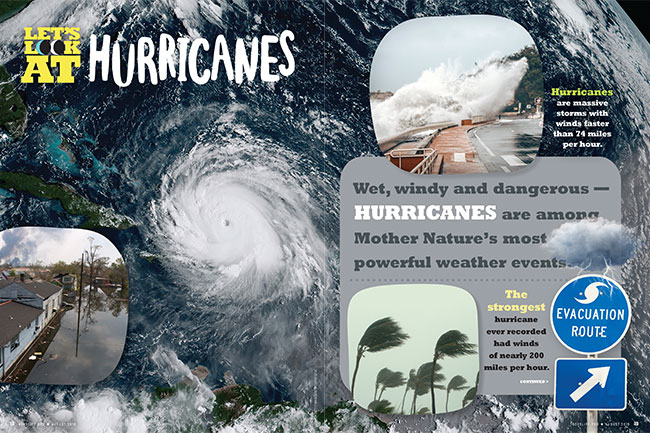 Let's Look at Hurricanes
Read it! Color it! Get it all in this special Cub Scout section.
---
AND MORE!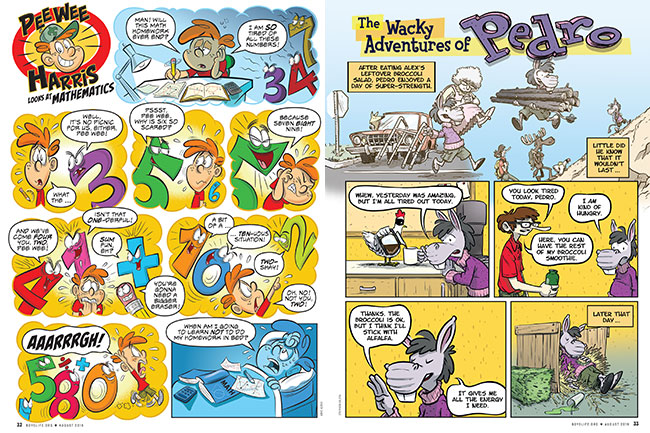 Look for the regular score of comics, jokes, games, Scouts in Action, Tradin' Post and more! Only in the August 2019 issue of Boys' Life!
• The Wacky Adventures of Pedro
• Pee Wee Harris
• Scouts in Action
• More S.I.A.
Inspire Leadership, Foster Values: Donate to Scouting
When you give to Scouting, you are making it possible for young people to have extraordinary opportunities that will allow them to embrace their true potential and become the remarkable individuals they are destined to be.
Donate Today