Inside the January-February 2020 Issue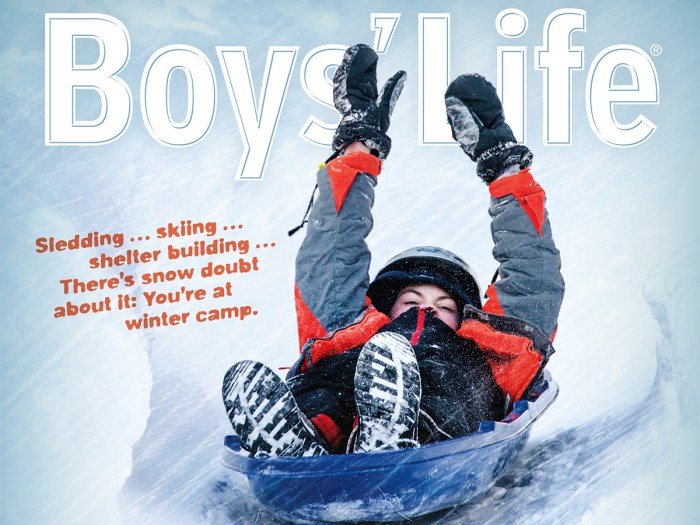 Here's what you'll find inside the January-February 2020 issue of Boys' Life magazine. Remember, many articles are only available to subscribers and are not available online.
Please visit scoutlife.org/subscribe to subscribe to the print or digital editions of Boys' Life magazine.
---
JANUARY-FEBRUARY 2020 FEATURES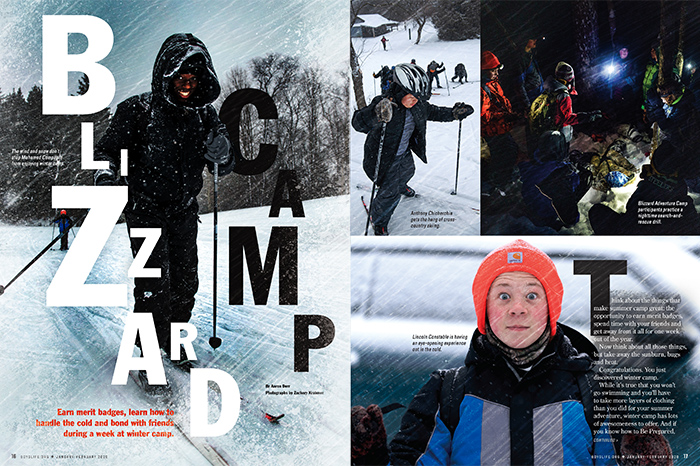 BLIZZARD CAMP
Earn merit badges, learn how to handle the cold and bond with friends during a week at winter camp.
• Move Over Summer Camp: Scouts Have a Blast at Winter Camp
---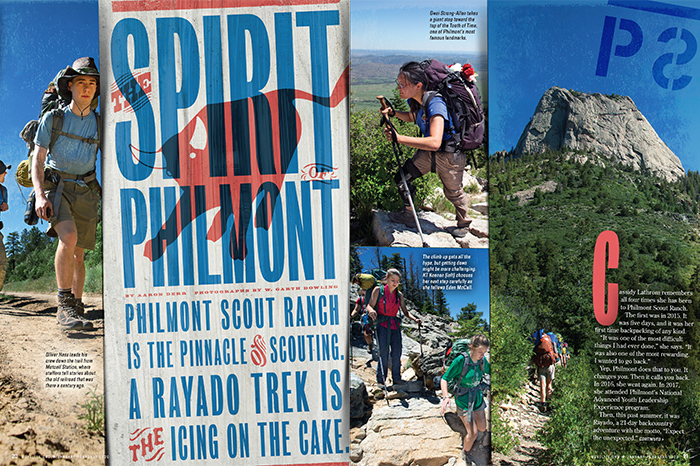 THE SPIRIT OF PHILMONT
Philmont Scout Ranch is the pinnacle of Scouting. A Rayado trek is the icing on the cake.
• Discover the Spirit of Philmont With a 21-Day Adventure Like This One!
---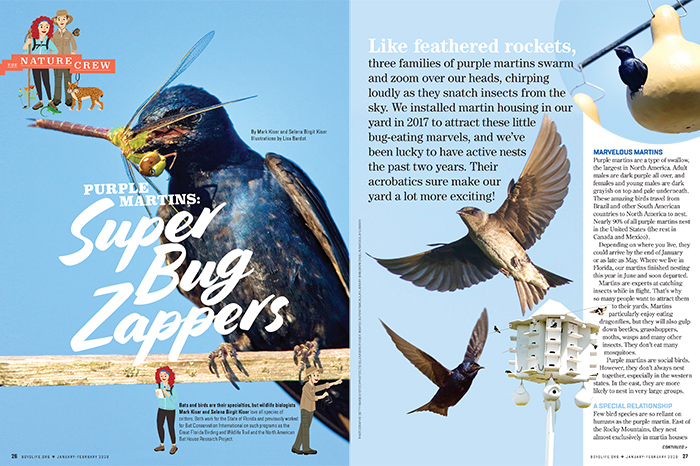 THE NATURE CREW: PURPLE MARTINS ARE SUPER BUG ZAPPERS
Few bird species are so reliant on humans as the purple martin.
---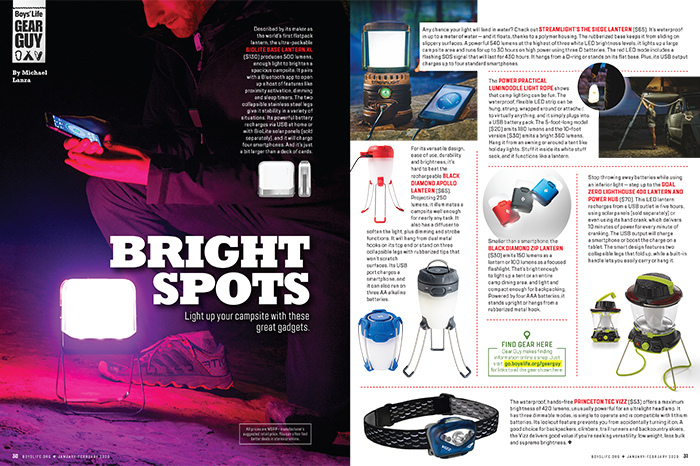 GEAR GUY: BRIGHT SPOTS
Light up your campsite with these great gadgets.
• 7 Great Gadgets for Lighting Up Your Campsite
---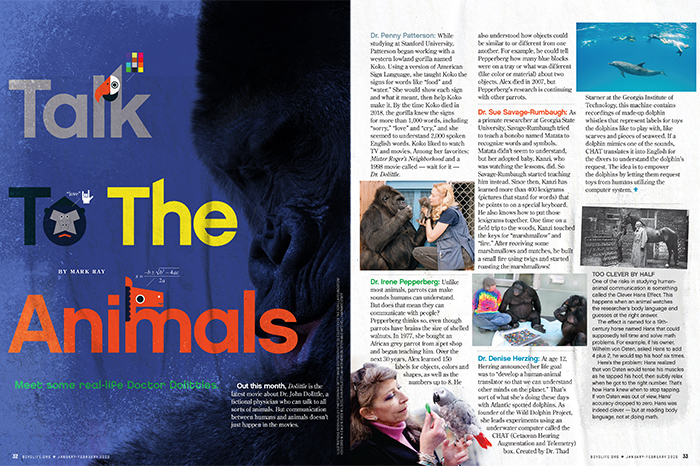 TALK TO THE ANIMALS
Meet some real-life Doctor Dolittles.
---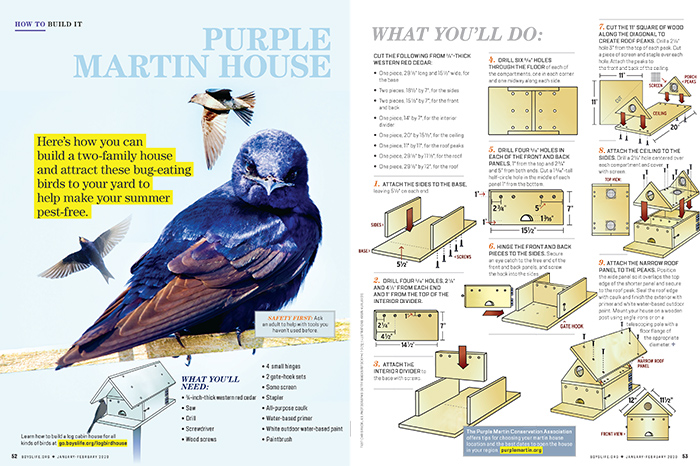 BL HOW TO BUILD IT: PURPLE MARTIN HOUSE
Here's how you can build a two-family house and attract these bug-eating birds to your yard to help make your summer pest-free.
• How to Build a Purple Martin House
---
ONLY IN OUR BOY SCOUT EDITION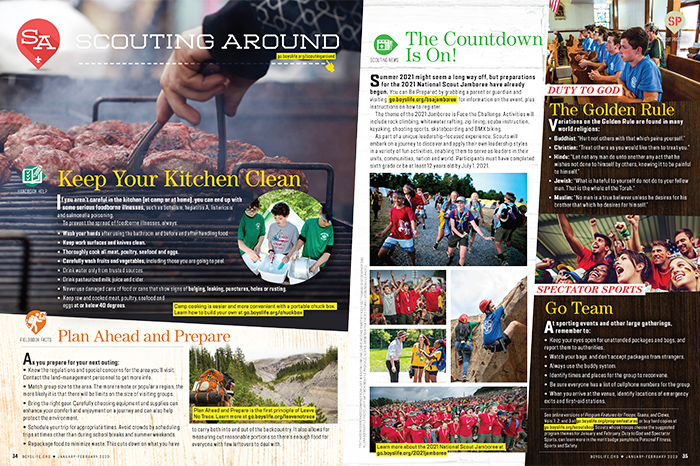 SCOUTING AROUND: THE GOLDEN RULE
Variations on the Golden Rule are found in many world religions.
• Visit the Scouting Around blog
---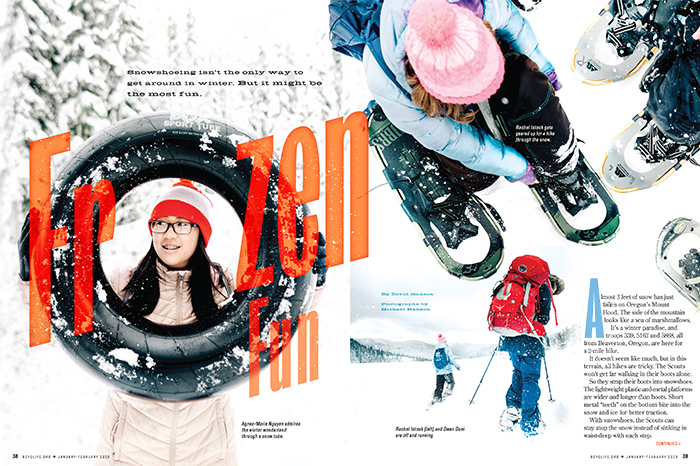 FROZEN FUN
Snowshoeing isn't the only way to get around in winter. But it might be the most fun.
---
COOL JOBS: SURGEON
This Eagle Scout helps keep star athletes on the field.
---
ONLY IN OUR CUB SCOUT EDITION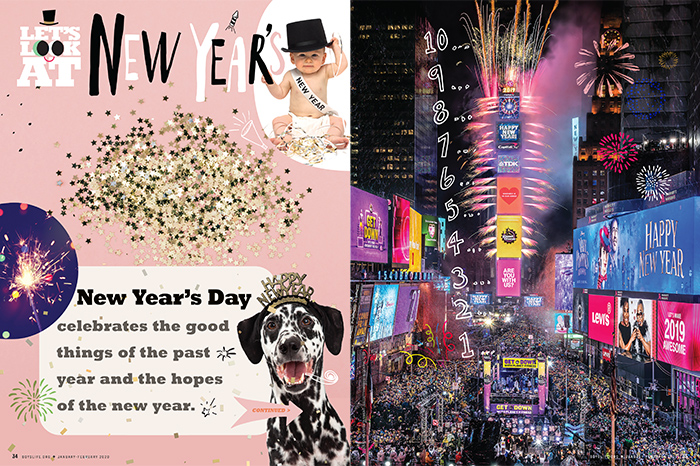 LET'S LOOK AT NEW YEAR'S
Read it! Color it! Get it all in this special Cub Scout section.
---
AND MORE!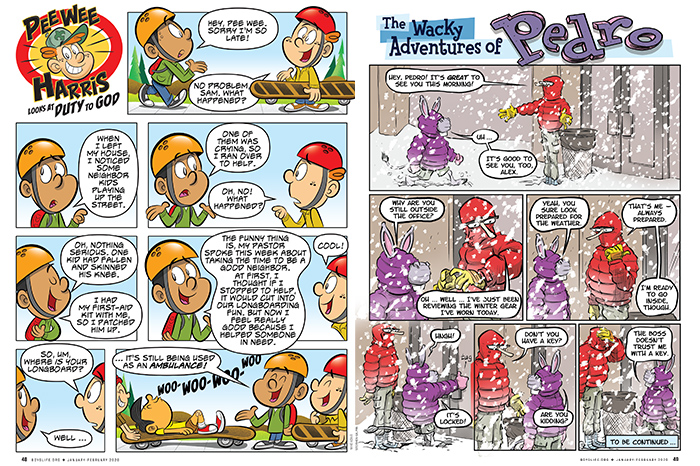 Look for the regular score of comics, jokes, games, Scouts in Action, Tradin' Post and more! Only in the January-February 2020 issue of Boys' Life!
• The Wacky Adventures of Pedro
• Pee Wee Harris
• Scouts in Action
• More S.I.A.
Inspire Leadership, Foster Values: Donate to Scouting
When you give to Scouting, you are making it possible for young people to have extraordinary opportunities that will allow them to embrace their true potential and become the remarkable individuals they are destined to be.
Donate Today