Inside the August 2020 Issue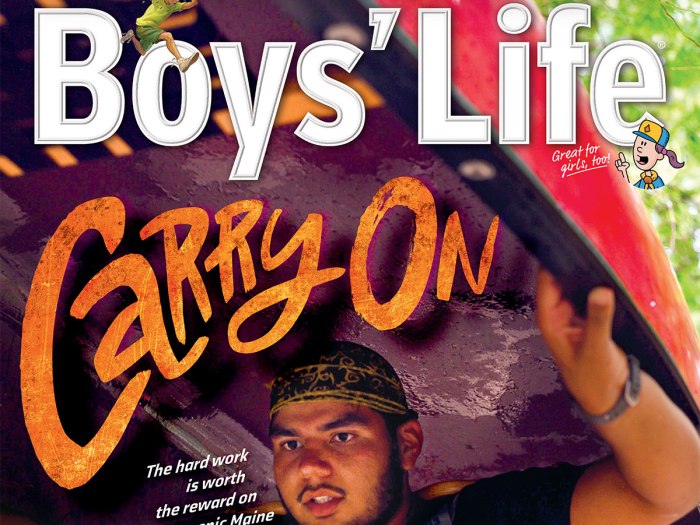 Here's what you'll find inside the August 2020 issue of Boys' Life magazine. Remember, many articles are only available to subscribers and are not available online.
Please visit scoutlife.org/subscribe to subscribe to the print or digital editions of Boys' Life magazine.
---
AUGUST 2020 FEATURES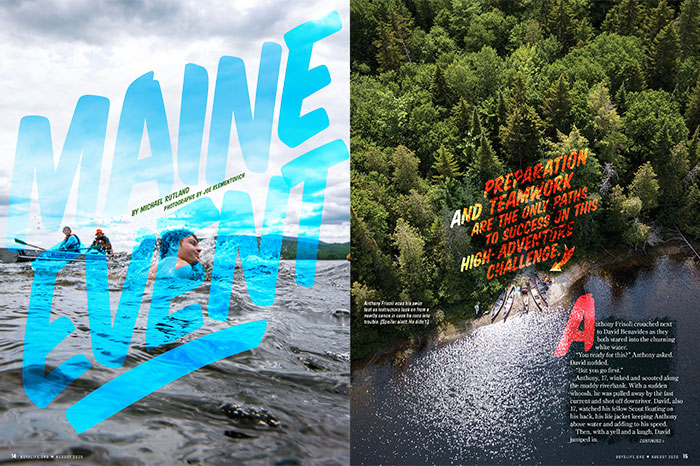 MAINE EVENT
Preparation and teamwork are the only paths to success on this high-adventure challenge.
• See photos from Troop 1367's adventure.
---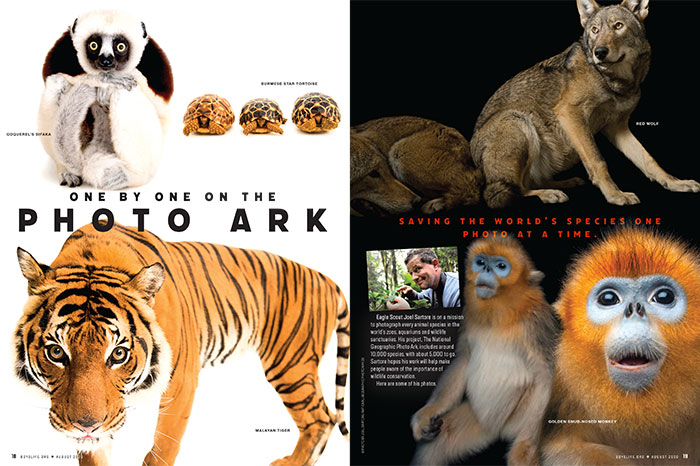 ONE BY ONE ON THE PHOTO ARK
An Eagle Scout photographer is saving the world's species one photo at a time.
---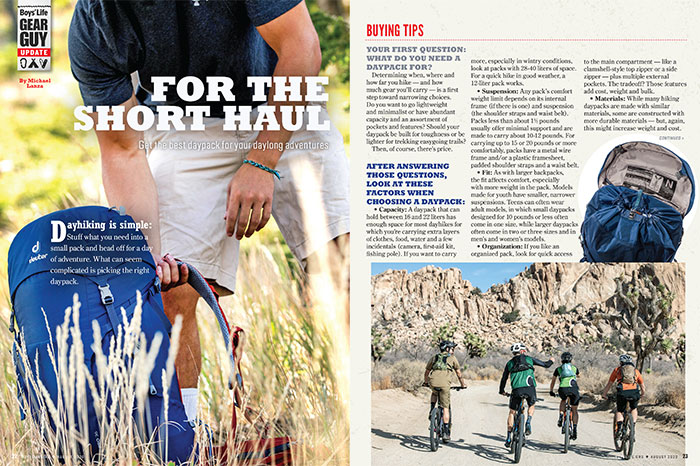 GEAR GUY: FOR THE SHORT HAUL
Get the best daypack for your daylong adventures.
• How to buy a great daypack for hiking.
---
FICTION: BILLY BARF AND THE RED FOX
Could summer camp possibly get any worse for Will?
---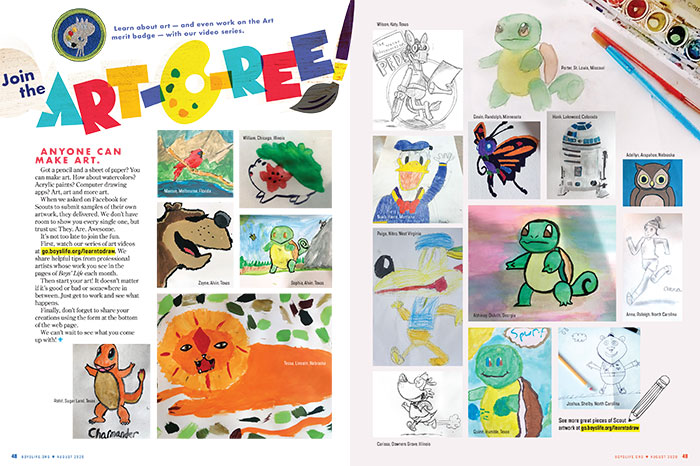 JOIN THE ART-O-REE!
Learn about art with our video series.
• Learn how to draw and send us your artwork
---
ONLY IN OUR BOY SCOUT EDITION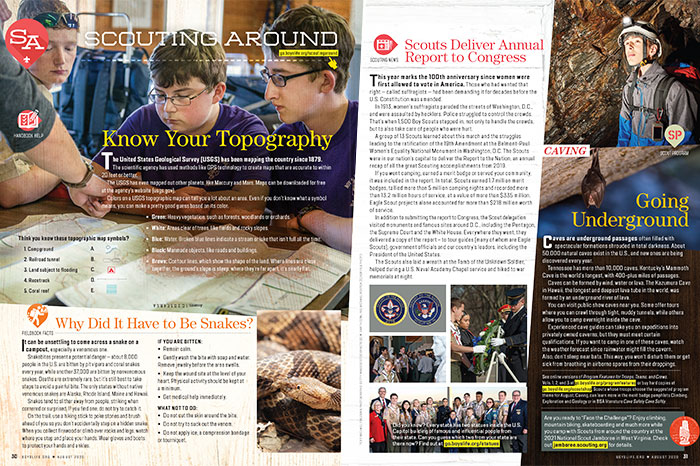 SCOUTING AROUND: GOING UNDERGROUND
About 50,000 natural caves exist in the U.S., and new ones are being discovered every year.
• Visit the Scouting Around blog
---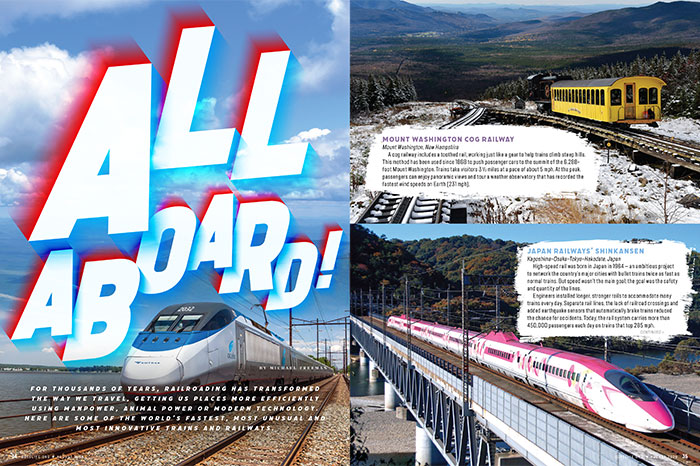 ALL ABOARD!
Check out some of the world's most impressive trains and railroads.
• 10 of the world's most impressive trains and railroads.
---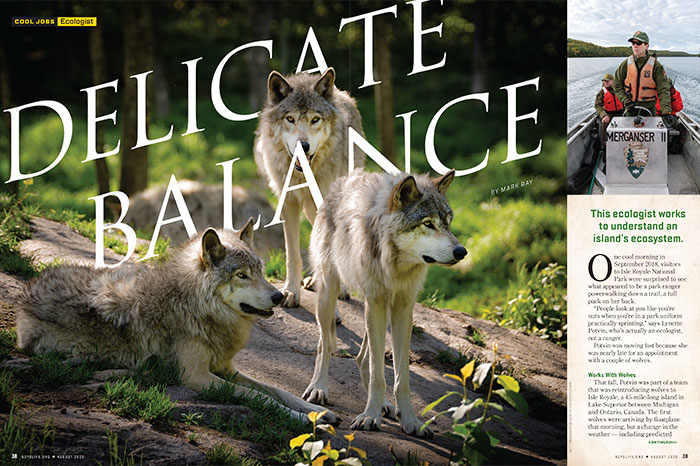 COOL JOBS: ECOLOGIST
This ecologist works to understand an island's ecosystem.
---
ONLY IN OUR CUB SCOUT EDITION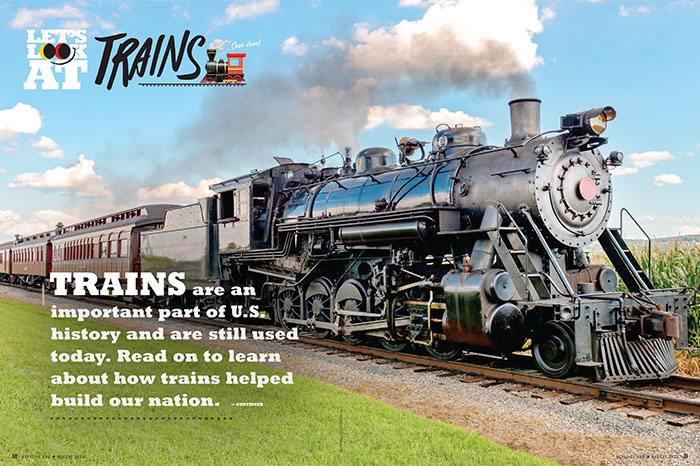 LET'S LOOK AT TRAINS
Read it! Color it! Get it all in this special Cub Scout section.
---
AND MORE!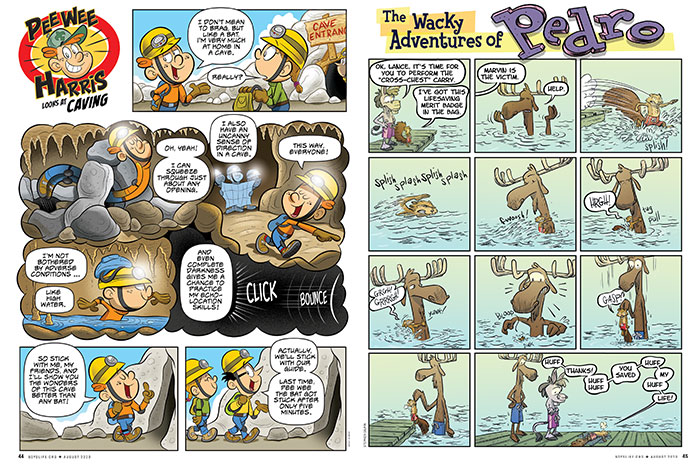 Look for the regular score of comics, jokes, games, Scouts in Action, Tradin' Post and more! Only in the August 2020 issue of Boys' Life!
• The Wacky Adventures of Pedro
• Pee Wee Harris
• Scouts in Action
• More S.I.A.
Inspire Leadership, Foster Values: Donate to Scouting
When you give to Scouting, you are making it possible for young people to have extraordinary opportunities that will allow them to embrace their true potential and become the remarkable individuals they are destined to be.
Donate Today