Inside the January-February 2021 Issue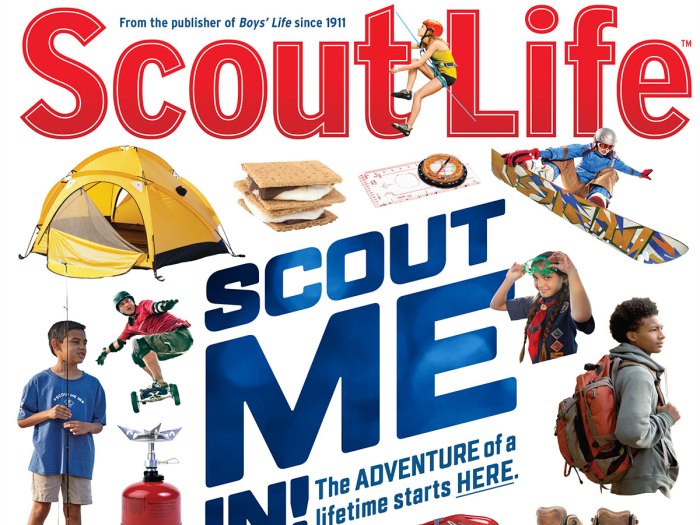 Here's what you'll find inside the January-February 2021 issue of Scout Life magazine. Remember, many articles are only available to subscribers and are not available online.
Please visit scoutlife.org/subscribe to subscribe to the print or digital editions of Scout Life magazine.
---
JANUARY-FEBRUARY 2021 FEATURES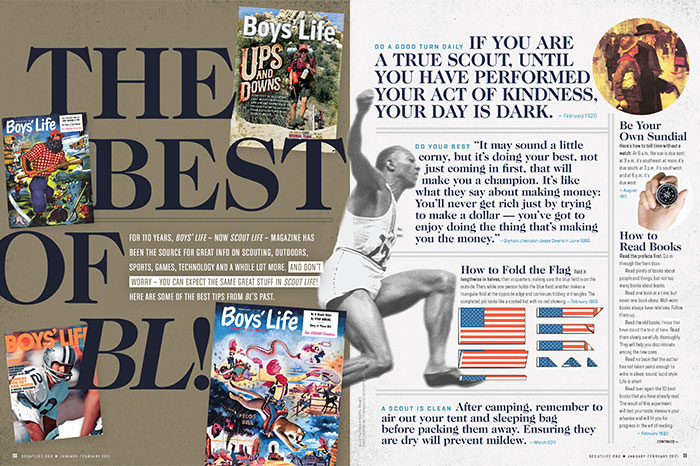 THE BEST OF BL
For 110 years, Boys' Life — now Scout Life — magazine has been the source for great info on Scouting, outdoors, sports, games, technology and a whole lot more. And don't worry — you can expect the same great stuff in Scout Life! Here are some of the best tips from BL's past.
---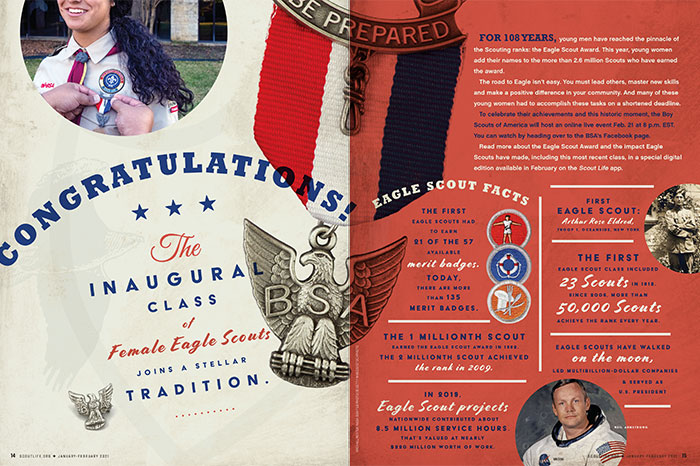 WELCOMING THE INAUGURAL CLASS OF FEMALE EAGLE SCOUTS
Congratulations! The inaugural class of female Eagle Scouts joins a stellar tradition.
---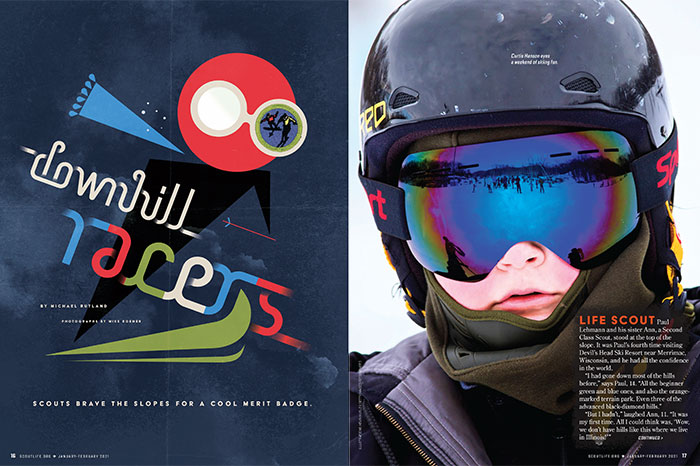 DOWNHILL RACERS
Scouts brave the slopes for a cool merit badge.
• Illinois Scouts Brave the Slopes for a Cool Merit Badge
---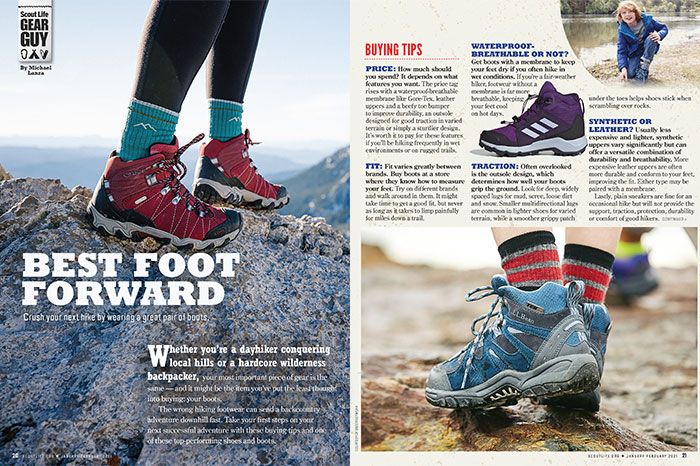 GEAR GUY UPDATE: BEST FOOT FORWARD
Crush your next hike by wearing a great pair of boots.
---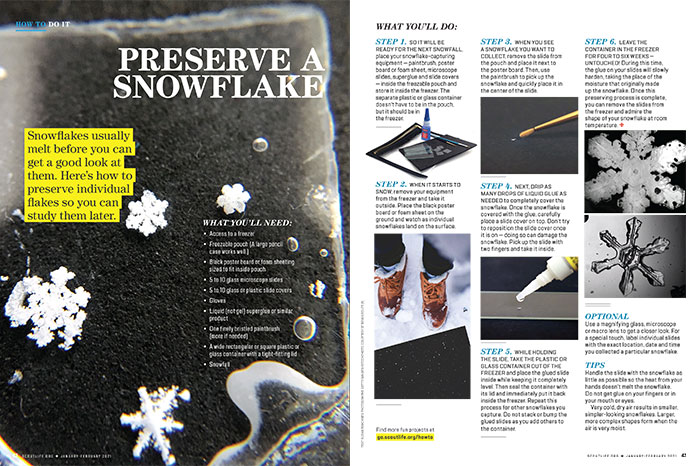 HOW TO DO IT: PRESERVE A SNOWFLAKE
Snowflakes usually melt before you can get a good look at them. Here's how to preserve individual flakes so you can study them later.
---
ONLY IN OUR SCOUTS BSA EDITION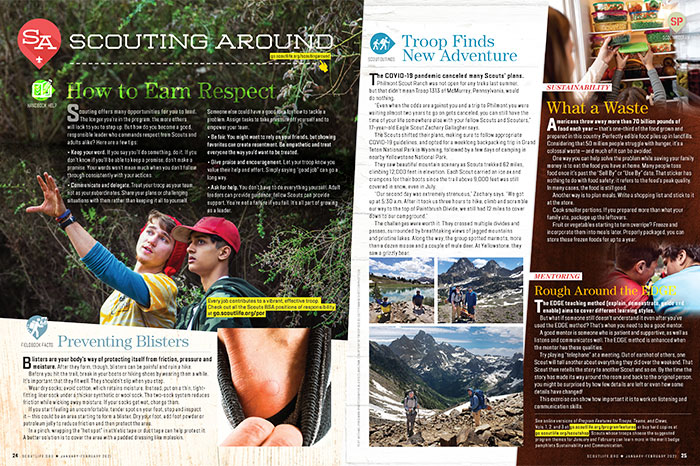 SCOUTING AROUND: WHAT A WASTE
Americans throw away more than 70 billion pounds of food each year. Here are some ways you can help.
• Visit the Scouting Around blog
---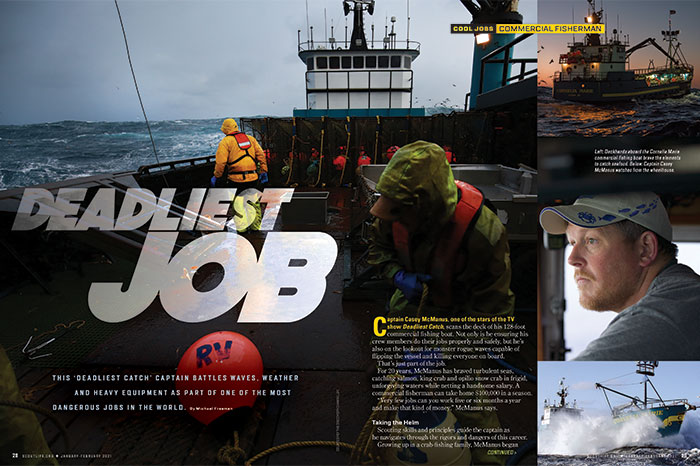 COOL JOBS: COMMERCIAL FISHERMAN
This Deadliest Catch captain battles waves, weather and heavy equipment as part of one of the most dangerous jobs in the world.
---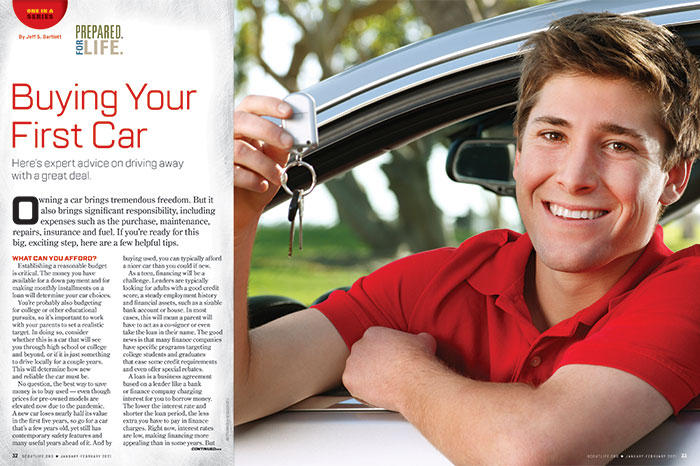 PREPARED FOR LIFE: BUYING YOUR FIRST CAR
Here's expert advice on driving away with a great deal.
---
ONLY IN OUR CUB SCOUT EDITION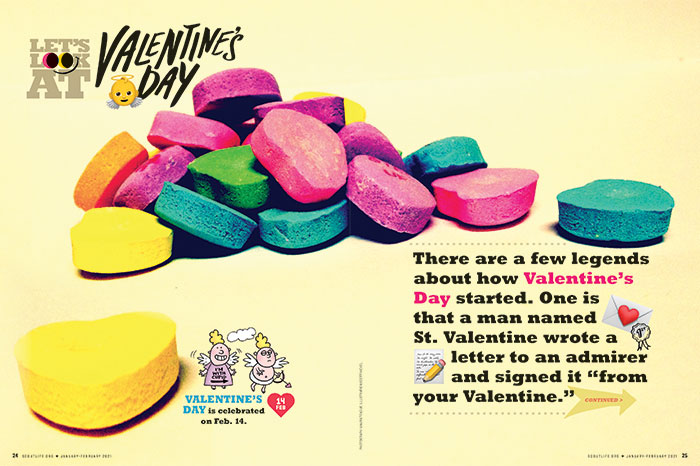 LET'S LOOK AT VALENTINE'S DAY
Read it! Color it! Get it all in this special Cub Scout section.
---
AND MORE!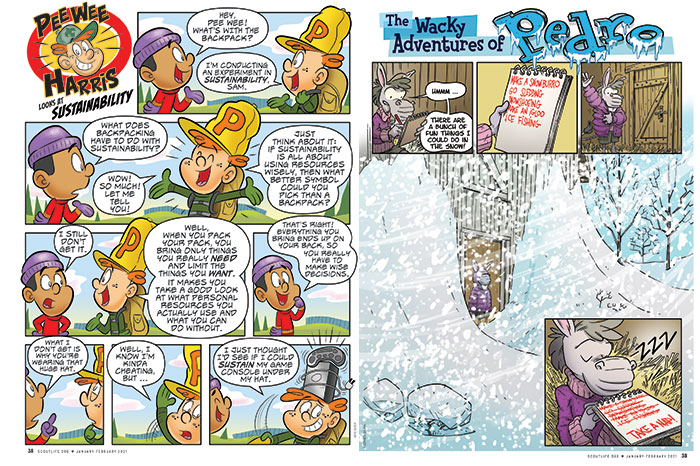 Look for the regular score of comics, jokes, games, Scouts in Action, Tradin' Post and more! Only in the January-February 2021 issue of Scout Life!
• The Wacky Adventures of Pedro
• Pee Wee Harris
• Scouts in Action
• More S.I.A.
Inspire Leadership, Foster Values: Donate to Scouting
When you give to Scouting, you are making it possible for young people to have extraordinary opportunities that will allow them to embrace their true potential and become the remarkable individuals they are destined to be.
Donate Today