Inside the June-July 2021 Issue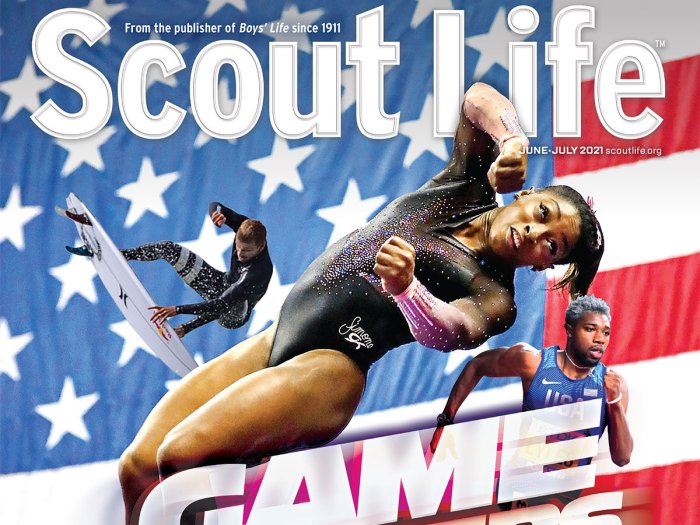 Here's what you'll find inside the June-July 2021 issue of Scout Life magazine. Remember, many articles are only available to subscribers and are not available online.
Please visit scoutlife.org/subscribe to subscribe to the print or digital editions of Scout Life magazine.
---
JUNE-JULY 2021 FEATURES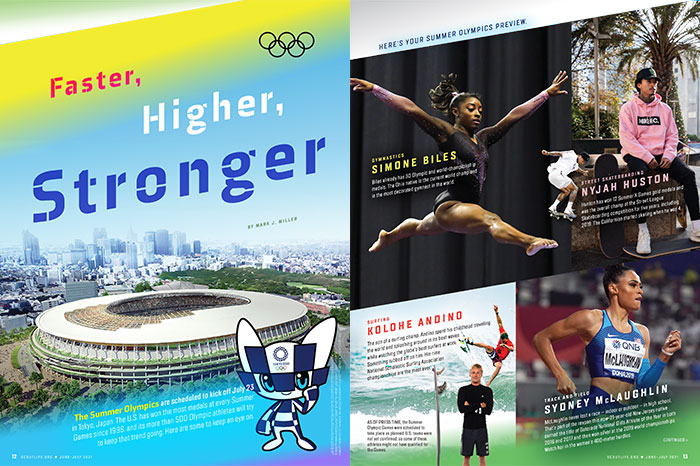 FASTER, HIGHER, STRONGER
Here's your Summer Olympics preview.
---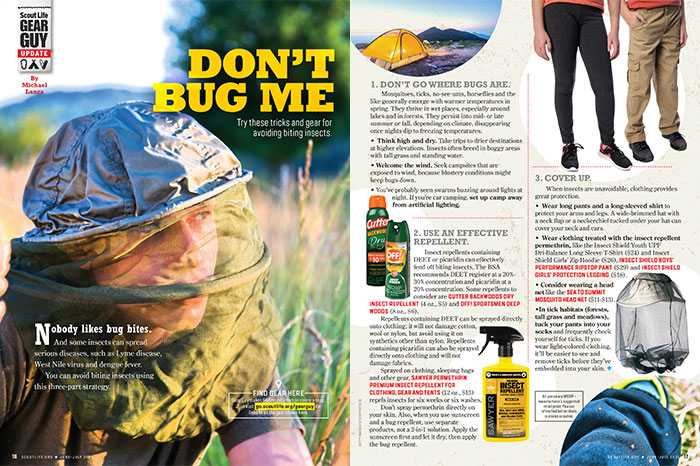 GEAR GUY: DON'T BUG ME
Try these tricks and gear for avoiding biting insects.
• 3 Proven Ways to Avoid Bug Bites in the Outdoors
---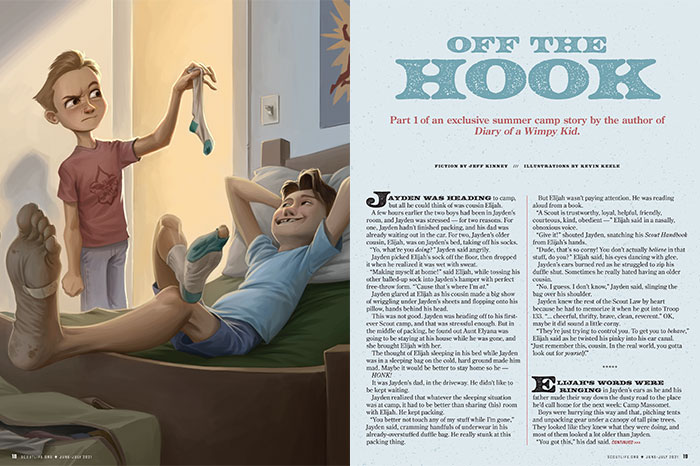 FICTION: OFF THE HOOK, PART 1
Part 1 of an exclusive summer camp story by the author of Diary of a Wimpy Kid.
• Read Off the Hook by Jeff Kinney
---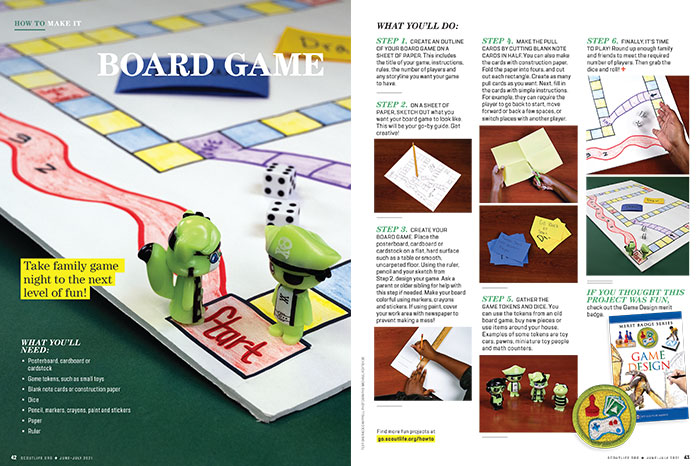 SL HOW TO MAKE IT: BOARD GAME
Take family game night to the next level of fun!
• How to Make Your Own Board Game
---
ONLY IN OUR SCOUTS BSA EDITION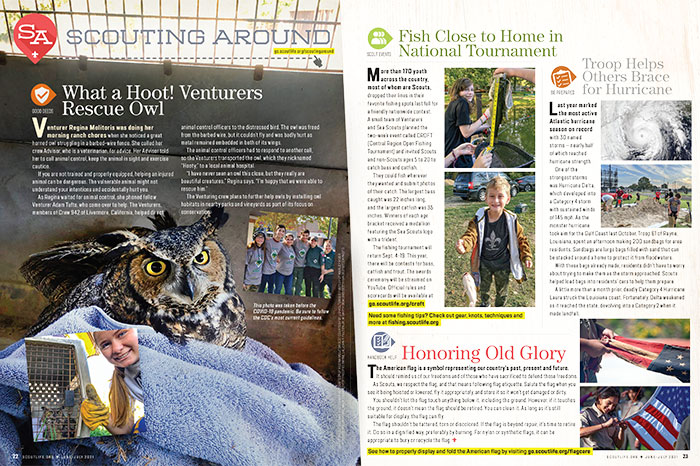 SCOUTING AROUND: FLY YOUR FLAG HIGH
A prideful addition to your campsite is a flagpole. Setting up one is easy, if you know your lashings and knots.
• Visit the Scouting Around blog
---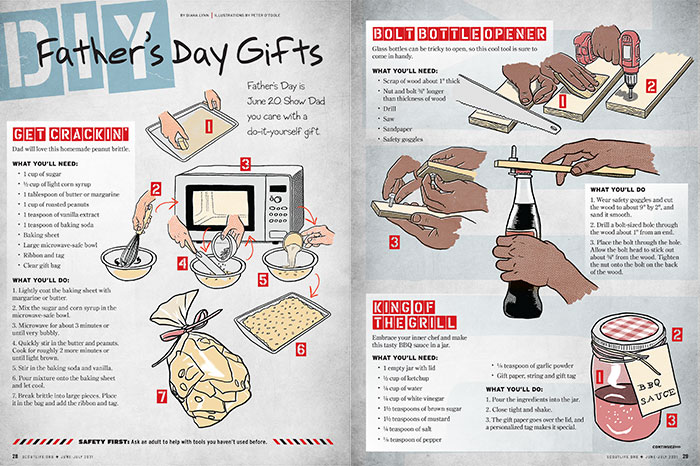 DIY FATHER'S DAY GIFTS
Father's Day is June 20. Show Dad you care with a do-it-yourself gift.
---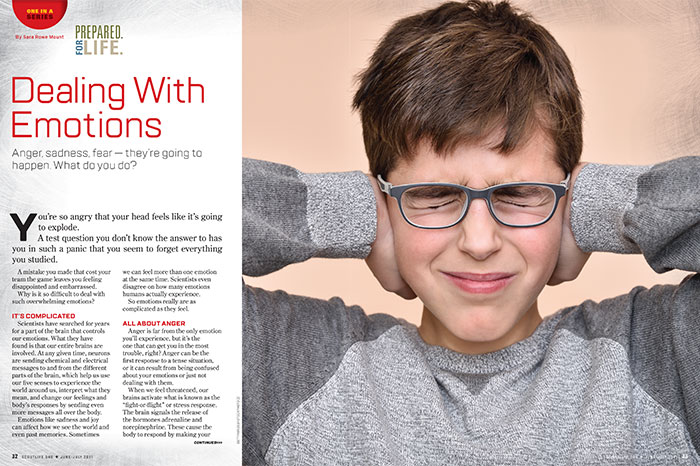 PREPARED FOR LIFE: DEALING WITH EMOTIONS
Anger, sadness, fear — they're going to happen. What do you do?
---
ONLY IN OUR CUB SCOUT EDITION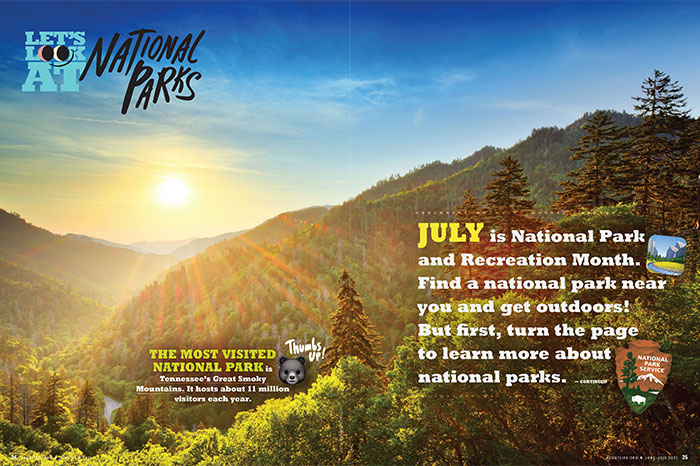 LET'S LOOK AT NATIONAL PARKS
Read it! Color it! Get it all in this special Cub Scout section.
---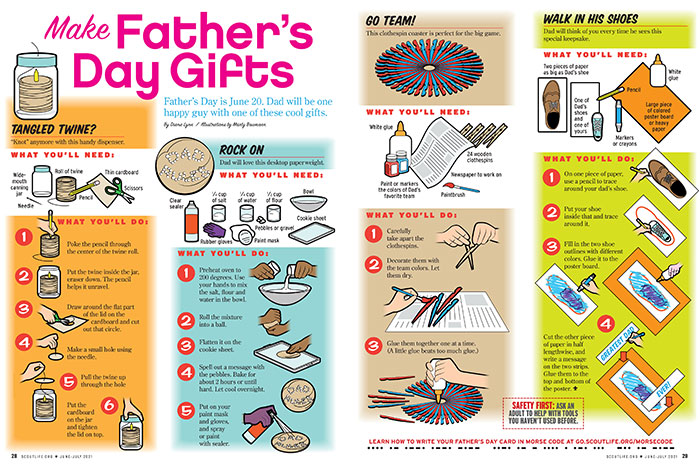 MAKE FATHER'S DAY GIFTS
Father's Day is June 20. Dad will be one happy guy with one of these cool gifts.
• How to Make 4 Cool Gifts for Father's Day
---
AND MORE!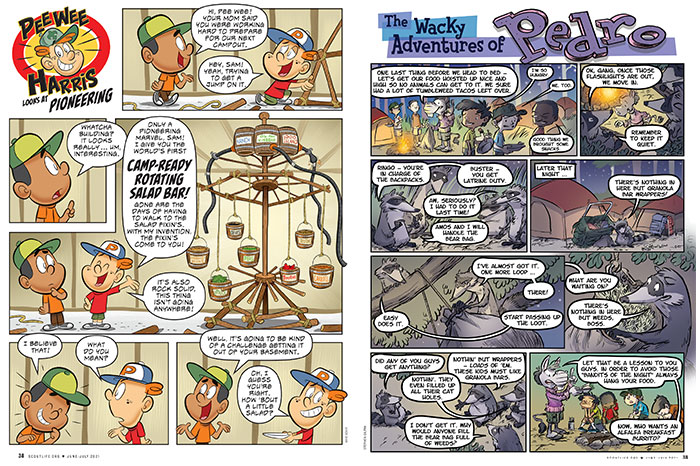 Look for the regular score of comics, jokes, games, Scouts in Action, Tradin' Post and more! Only in the June-July 2021 issue of Scout Life!
• The Wacky Adventures of Pedro
• Pee Wee Harris
• Scouts in Action
• More S.I.A.
Inspire Leadership, Foster Values: Donate to Scouting
When you give to Scouting, you are making it possible for young people to have extraordinary opportunities that will allow them to embrace their true potential and become the remarkable individuals they are destined to be.
Donate Today