Inside the August 2021 Issue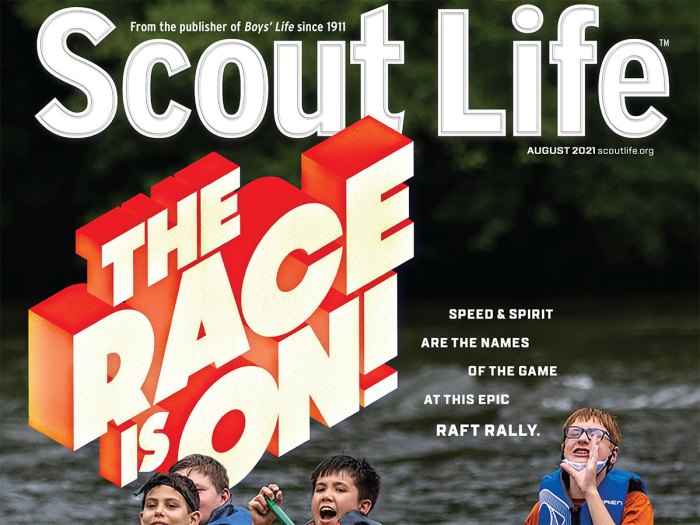 Here's what you'll find inside the August 2021 issue of Scout Life magazine. Remember, many articles are only available to subscribers and are not available online.
Please visit scoutlife.org/subscribe to subscribe to the print or digital editions of Scout Life magazine.
---
AUGUST 2021 FEATURES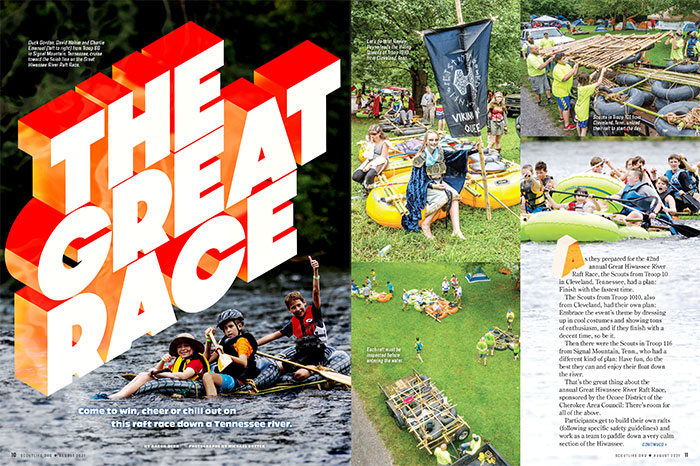 THE GREAT RACE
Come to win, cheer or chill out on this raft race down a Tennessee River.
• Scouts Race Down a Tennessee River on Homemade Rafts
---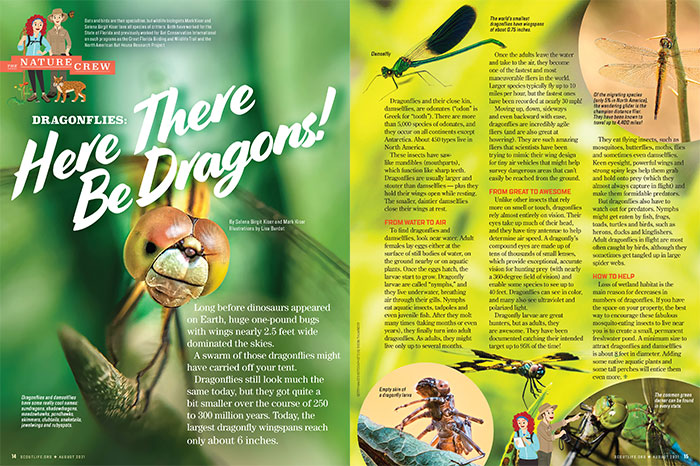 THE NATURE CREW: DRAGONFLIES
Here there be dragons!
---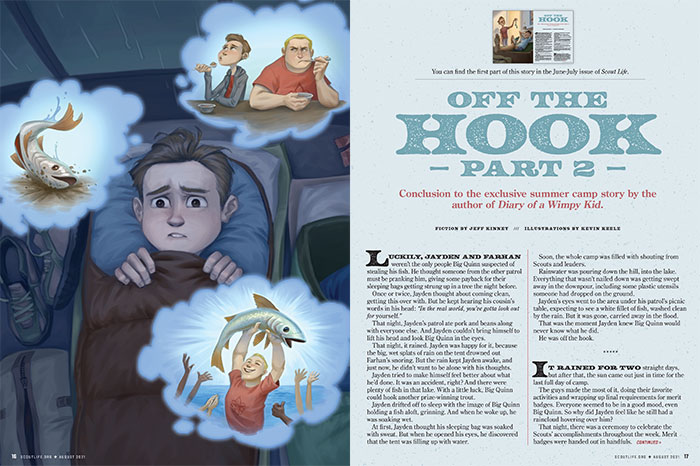 FICTION: OFF THE HOOK, PART 2
Part 2 of an exclusive summer camp story by the author of Diary of a Wimpy Kid.
• Read 'Off the Hook' by Jeff Kinney
---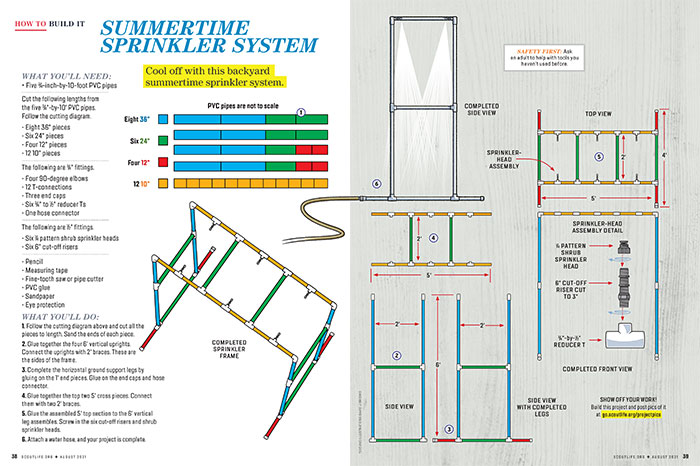 SL HOW TO BUILD IT: SUMMERTIME SPRINKLER SYSTEM
Cool off with this backyard summertime sprinkler system.
• How to Build a PVC Sprinkler for Summertime Fun
---
ONLY IN OUR SCOUTS BSA EDITION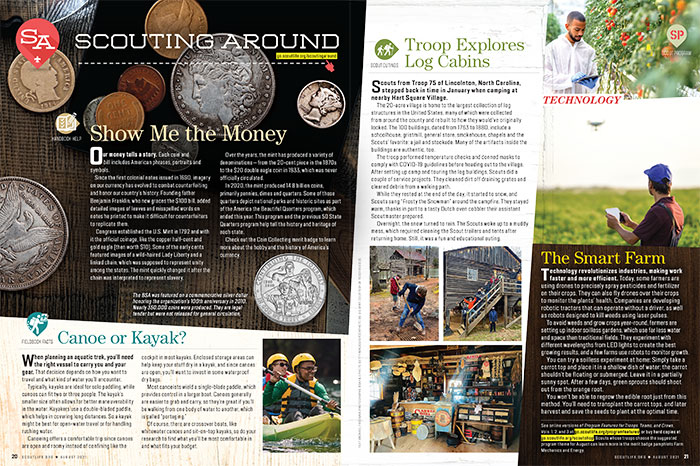 SCOUTING AROUND: THE SMART FARM
Technology revolutionizes industries, making work faster and more efficient. Today, some farmers are using drones to precisely spray pesticides and fertilizer on their crops.
• Visit the Scouting Around blog
---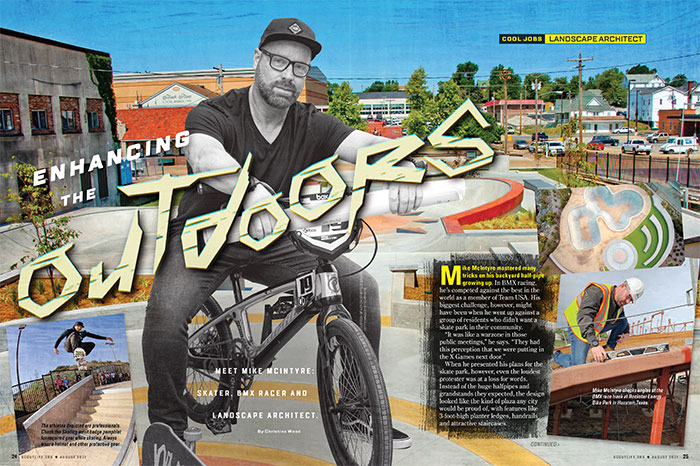 COOL JOBS: LANDSCAPE ARCHITECT
Meet Mike McIntyre: skater, BMX racer and landscape architect.
---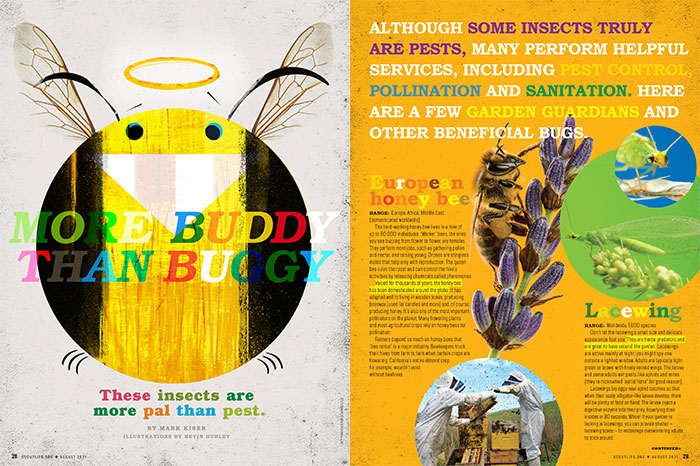 MORE BUDDY THAN BUGGY
These insects are more pal than pest.
---
ONLY IN OUR CUB SCOUT EDITION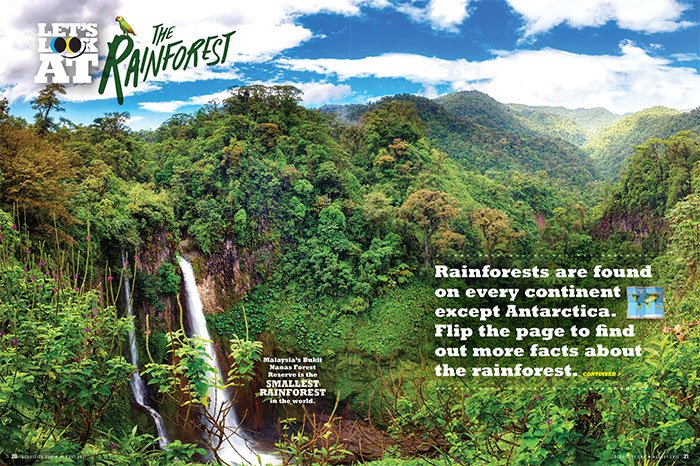 LET'S LOOK AT THE RAINFOREST
Read it! Color it! Get it all in this special Cub Scout section.
---
AND MORE!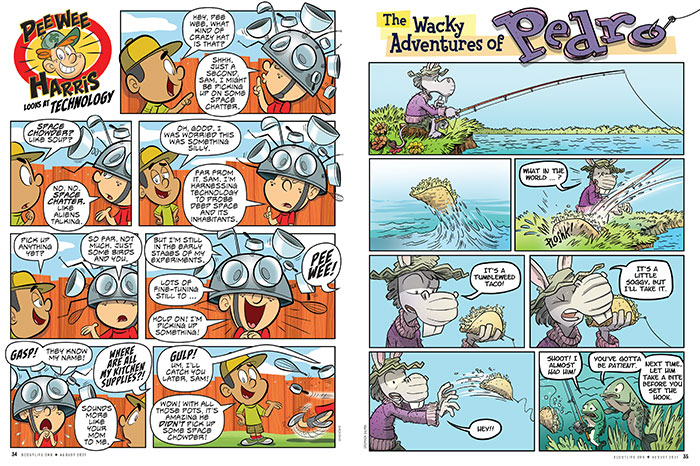 Look for the regular score of comics, jokes, games, Scouts in Action, Tradin' Post and more! Only in the August 2021 issue of Scout Life!
• The Wacky Adventures of Pedro
• Pee Wee Harris
• Scouts in Action
• More S.I.A.
Inspire Leadership, Foster Values: Donate to Scouting
When you give to Scouting, you are making it possible for young people to have extraordinary opportunities that will allow them to embrace their true potential and become the remarkable individuals they are destined to be.
Donate Today