Inside the April 2022 Issue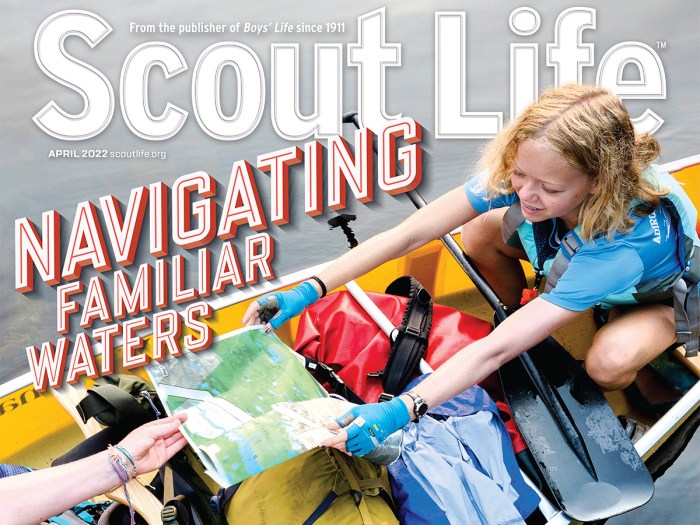 Here's what you'll find inside the April 2022 issue of Scout Life magazine. Remember, many articles are only available to subscribers and are not available online.
Please visit scoutlife.org/subscribe to subscribe to the print or digital editions of Scout Life magazine.
---
APRIL 2022 FEATURES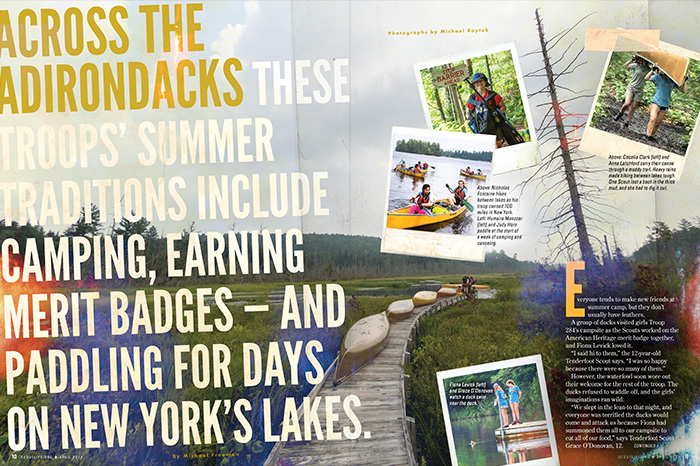 ACROSS THE ADIRONDACKS
These troops' summer traditions include camping, earning merit badges — and paddling for days on New York's lakes.
• Scouts Keep Tradition of Canoe Adventures in the Adirondacks
---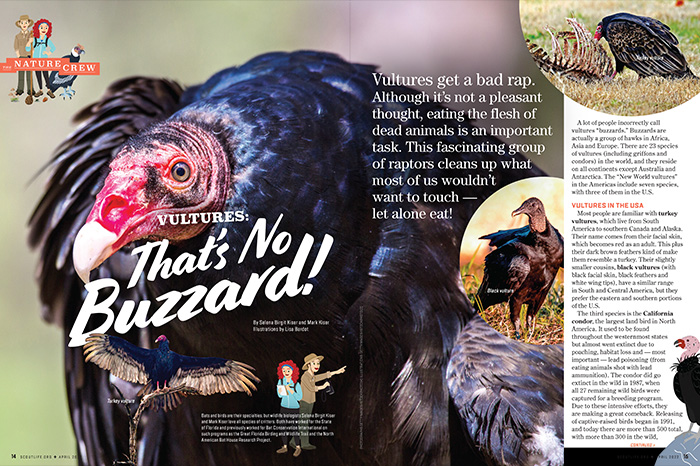 THE NATURE CREW: VULTURES: THAT'S NO BUZZARD!
Vultures get a bad rap. This fascinating group of raptors cleans up what most of us wouldn't want to touch.
---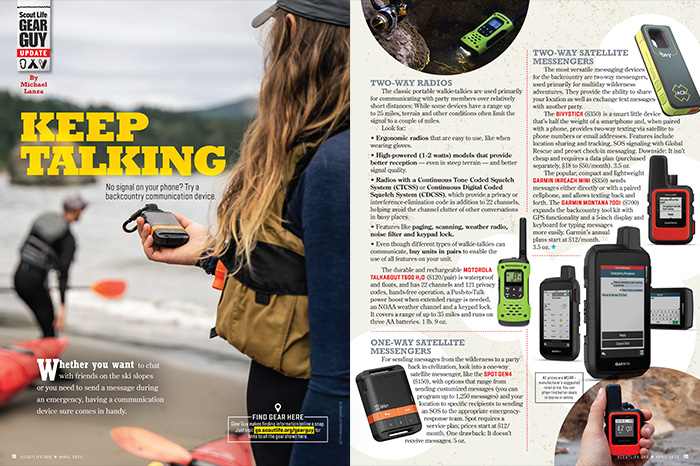 GEAR GUY UPDATE: KEEP TALKING
No signal on your phone? Try a backcountry communication device.
• How to Choose a Backcountry Communication Device
---
ONLY IN OUR SCOUTS BSA EDITION
SCOUTING AROUND: TIE A TANTALIZING FLY LURE
You can fashion your fly-fishing bait to look like the favorite meals of trout, bass and panfish, but it takes a little patience, research and an artistic eye.
• Visit the Scouting Around blog
---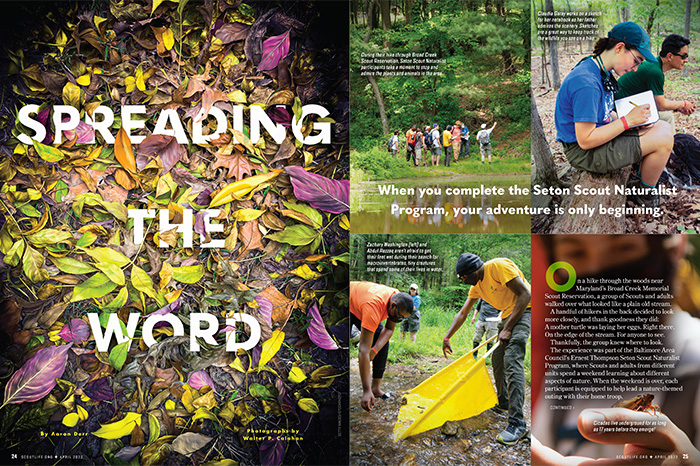 SPREADING THE WORD
When you complete the Seton Scout Naturalist Program, your adventure is only beginning.
• When You Complete the Seton Scout Naturalist Program, Your Adventure Is Only Beginning
---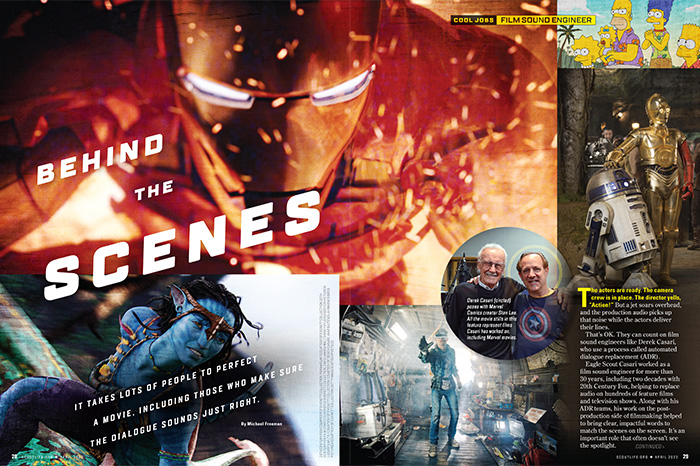 COOL JOBS: FILM SOUND ENGINEER
It takes lots of people to perfect a major motion picture, including those who make sure the dialogue sounds just right.
---
ONLY IN OUR CUB SCOUT EDITION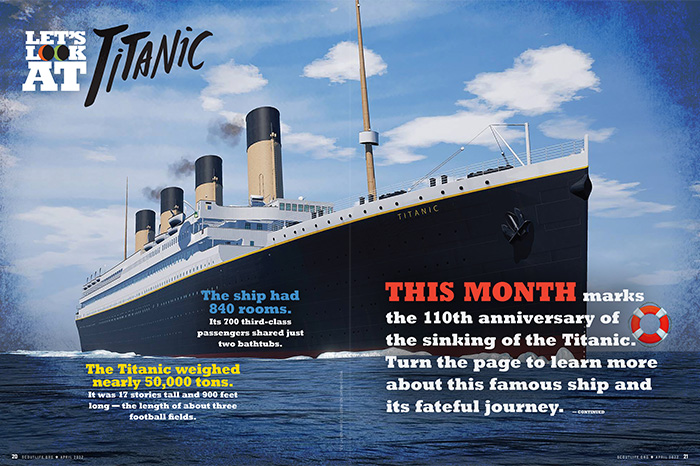 LET'S LOOK AT THE TITANIC
Read it! Color it! Get it all in this special Cub Scout section.
---
AND MORE!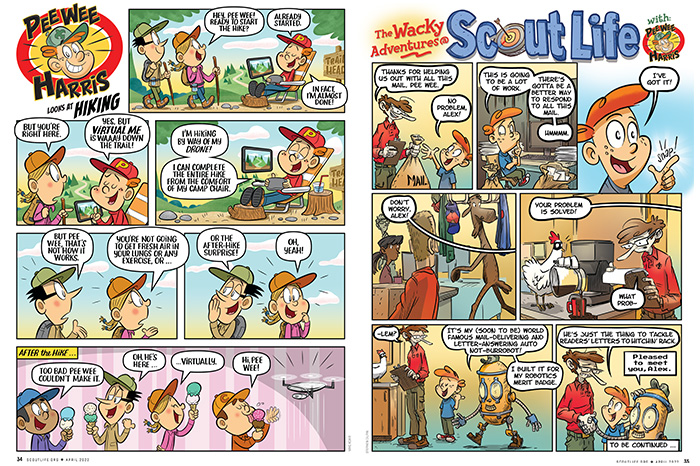 Look for the regular score of comics, jokes, games, Scouts in Action and more! Only in the April 2022 issue of Scout Life!
• Wacky Adventures
• Pee Wee Harris
• Scouts in Action
• More S.I.A.
Inspire Leadership, Foster Values: Donate to Scouting
When you give to Scouting, you are making it possible for young people to have extraordinary opportunities that will allow them to embrace their true potential and become the remarkable individuals they are destined to be.
Donate Today