Inside the June-July 2022 Issue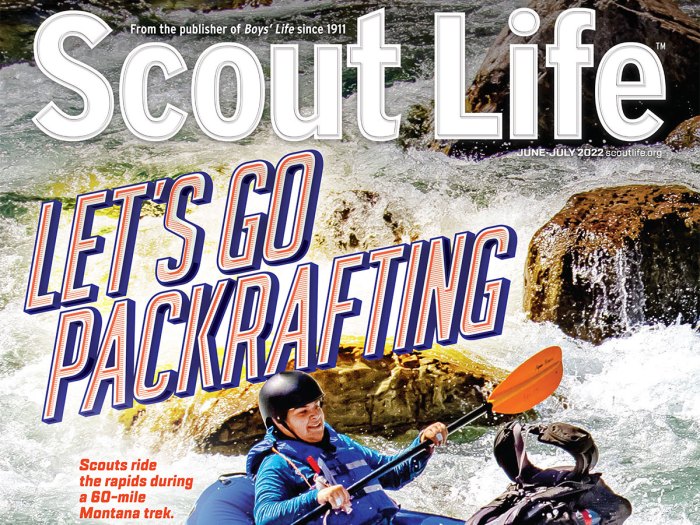 Here's what you'll find inside the June-July 2022 issue of Scout Life magazine. Remember, many articles are only available to subscribers and are not available online.
Please visit scoutlife.org/subscribe to subscribe to the print or digital editions of Scout Life magazine.
---
JUNE-JULY 2022 FEATURES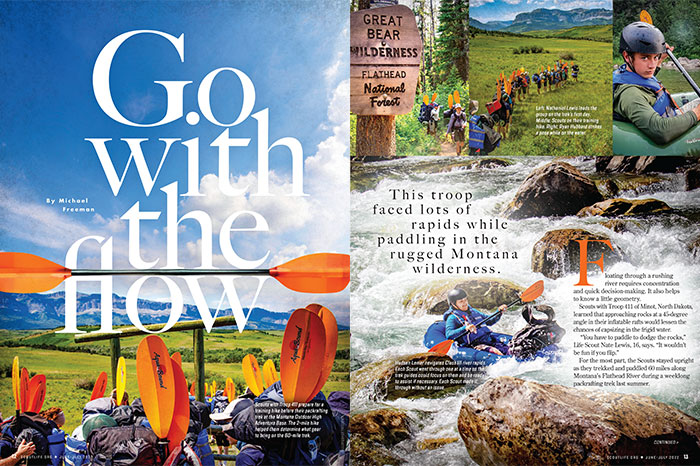 GO WITH THE FLOW
This troop faced lots of rapids while paddling in the rugged Montana wilderness.
• Scouts Learn To Go With the Flow During a 60-Mile Packrafting Trek
---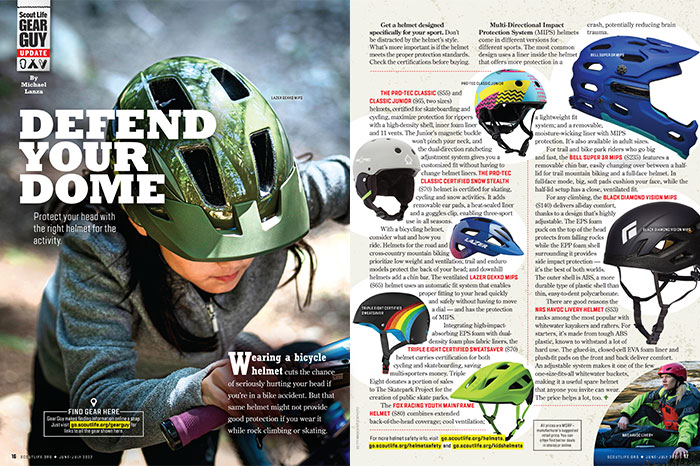 GEAR GUY UPDATE: DEFEND YOUR DOME
Protect your head with the right helmet for the activity.
• How to Buy a Safe and Comfortable Helmet
---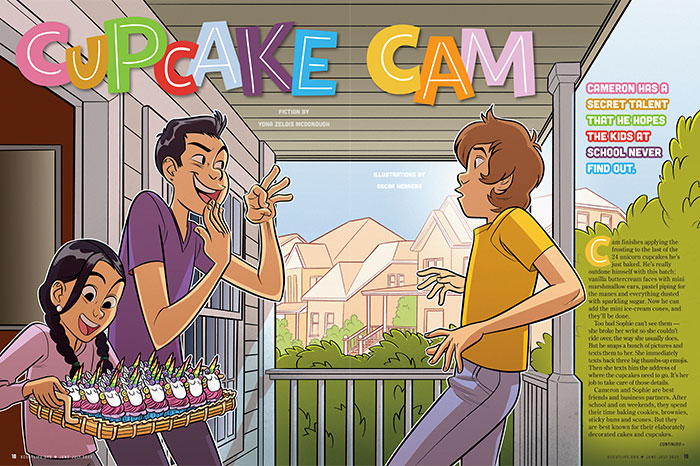 FICTION: CUPCAKE CAM
Cameron has a secret talent that he hopes the kids at school never find out.
• Read Cupcake Cam by Yona Zeldis McDonough
---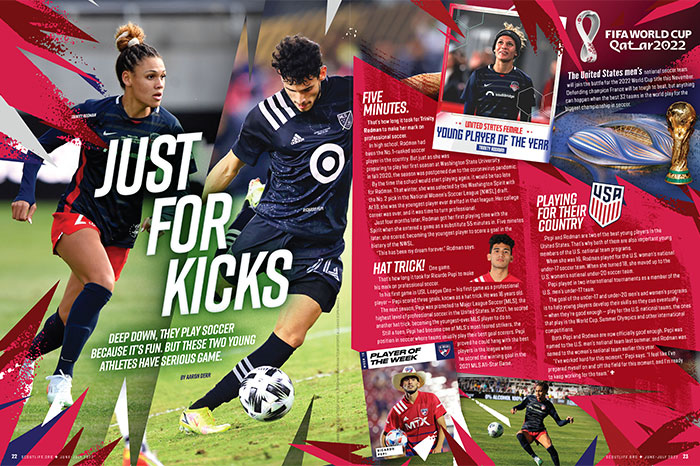 JUST FOR KICKS
Deep down, they play soccer because it's fun. But these two young athletes have serious game.
---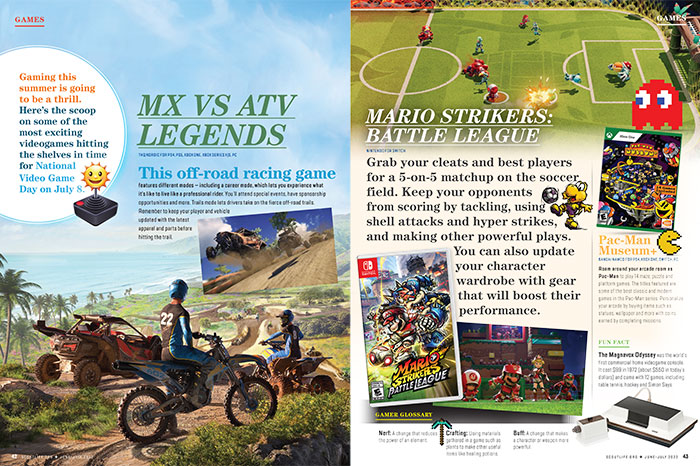 GAMES
Here are some cool videogames to look for this summer.
---
ONLY IN OUR SCOUTS BSA EDITION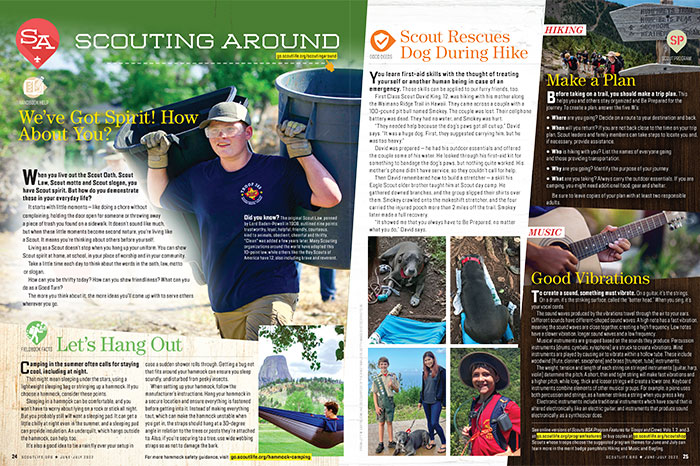 SCOUTING AROUND: GOOD VIBRATIONS
To create a sound, something must vibrate. On a guitar, it's the strings. On a drum, it's the drum's surface, called the "batter head." When you sing, it's your vocal cords.
• Visit the Scouting Around blog
---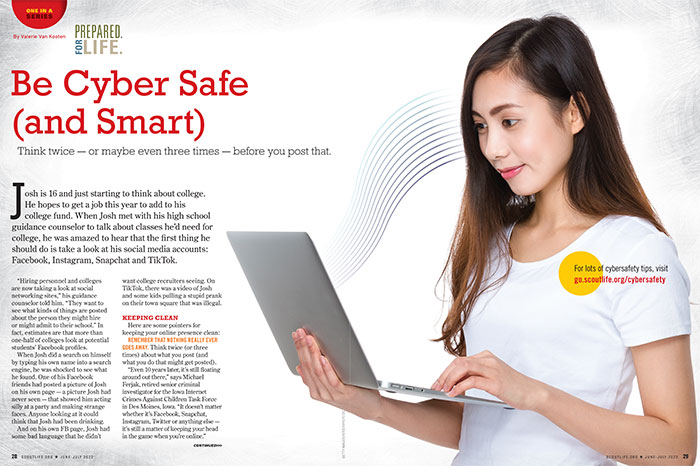 PREPARED FOR LIFE: BE CYBER SAFE (AND SMART)
Think twice — or maybe even three times — before you post that.
• How to Be Cyber Safe (and Smart) on Social Media
---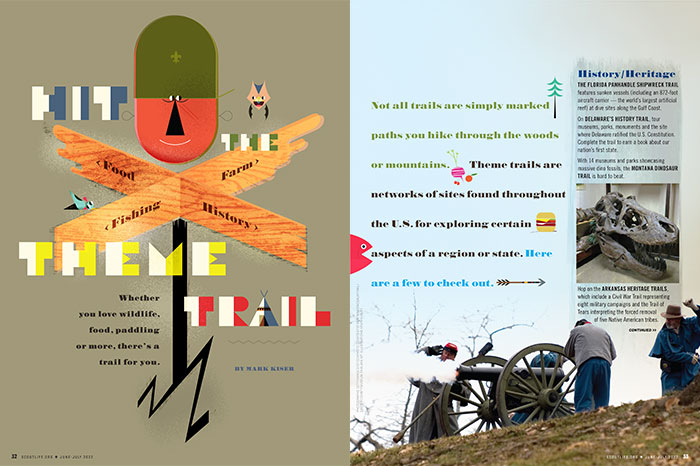 HIT THE THEME TRAIL
Whether you love wildlife, food, paddling or more, there's a trail for you.
• Explore Interesting Theme Trails Throughout the U.S.
---
ONLY IN OUR CUB SCOUT EDITION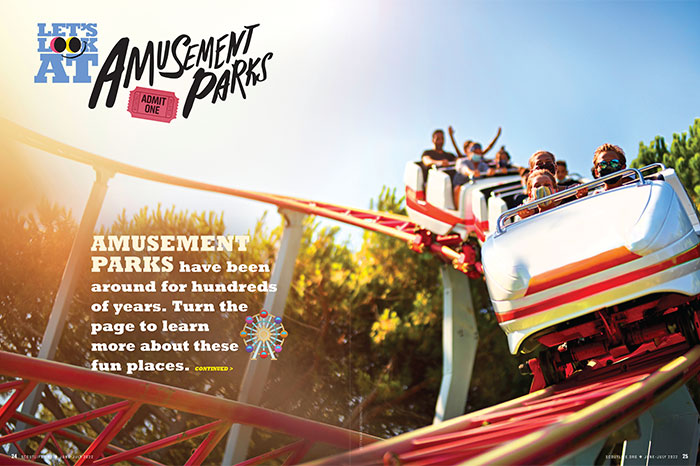 LET'S LOOK AT AMUSEMENT PARKS
Read it! Color it! Get it all in this special Cub Scout section.
---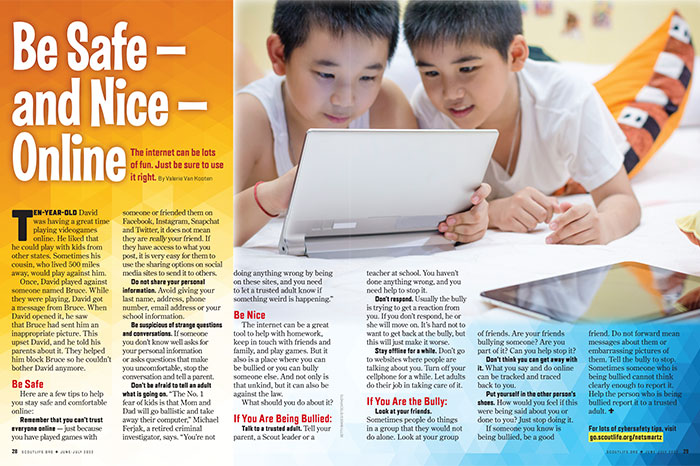 BE SAFE — AND NICE — ONLINE
The internet can be lots of fun. Just be sure to use it right.
---
AND MORE!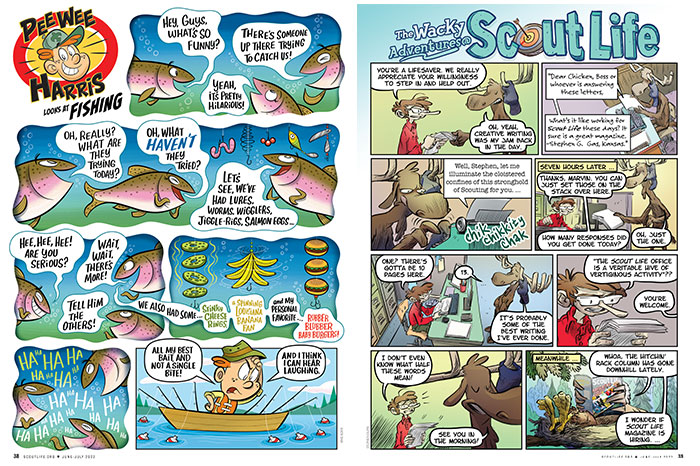 Look for the regular score of comics, jokes, games, Scouts in Action and more! Only in the June-July 2022 issue of Scout Life!
• Wacky Adventures
• Pee Wee Harris
• Scouts in Action
• More S.I.A.
Inspire Leadership, Foster Values: Donate to Scouting
When you give to Scouting, you are making it possible for young people to have extraordinary opportunities that will allow them to embrace their true potential and become the remarkable individuals they are destined to be.
Donate Today