Inside the October 2022 Issue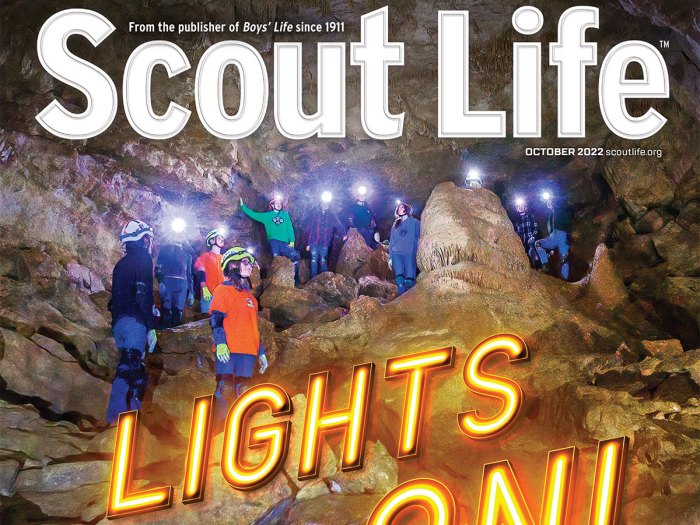 Here's what you'll find inside the October 2022 issue of Scout Life magazine. Remember, many articles are only available to subscribers and are not available online.
Please visit scoutlife.org/subscribe to subscribe to the print or digital editions of Scout Life magazine.
---
OCTOBER 2022 FEATURES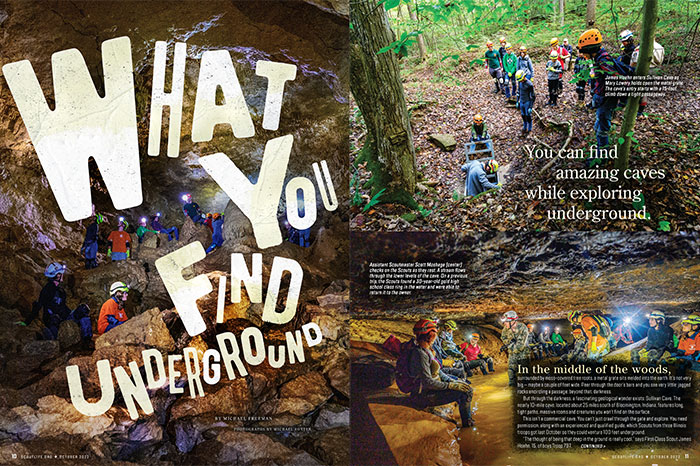 WHAT YOU FIND UNDERGROUND
Scouts discover wildlife, fantastic formations and a chance to do a Good Turn in an Indiana cave.
• Scouts Discover Underground Adventure in Sullivan Cave
---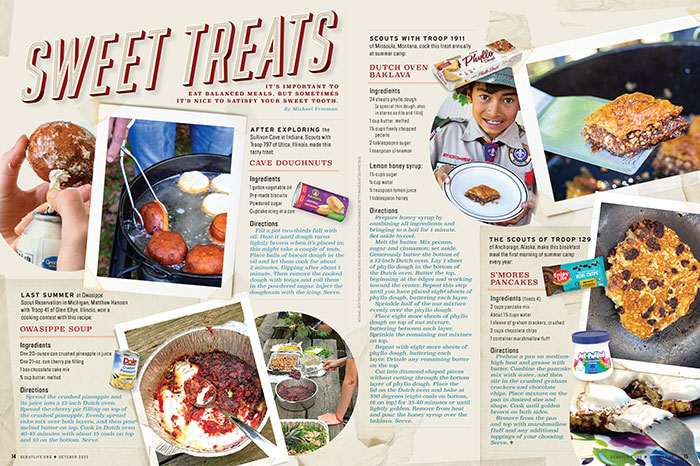 SWEET TREATS
It's important to eat balanced meals, but sometimes it's nice to satisfy your sweet tooth.
• Savor These 4 Scout-Approved Sweet Treats
---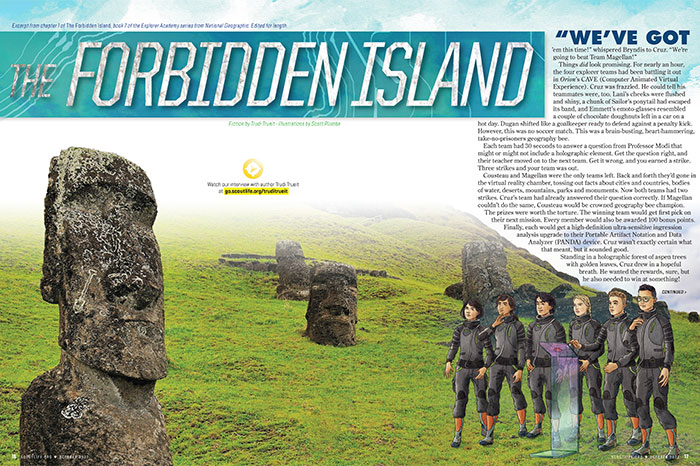 FICTION: THE FORBIDDEN ISLAND
Excerpt from Chapter 1 of book 7 of the Explorer Academy series from National Geographic.
• Read an excerpt of The Forbidden Island by Trudi Trueit
---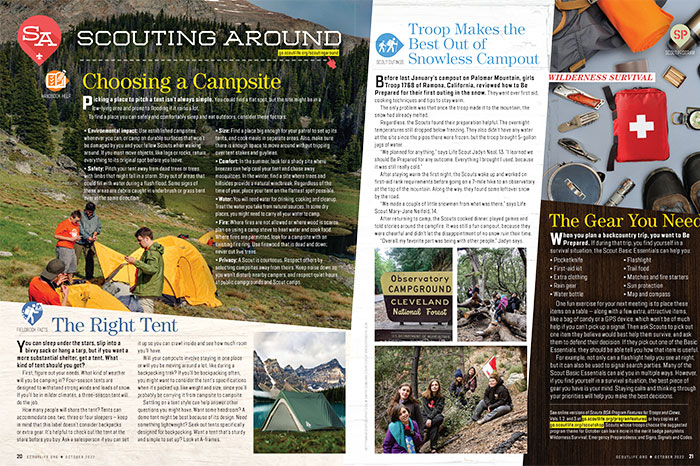 SCOUTING AROUND: THE GEAR YOU NEED
When you plan a backcountry trip, you want to Be Prepared. If you find yourself in a survival situation, the Scout Basic Essentials can help you.
• Visit the Scouting Around blog
---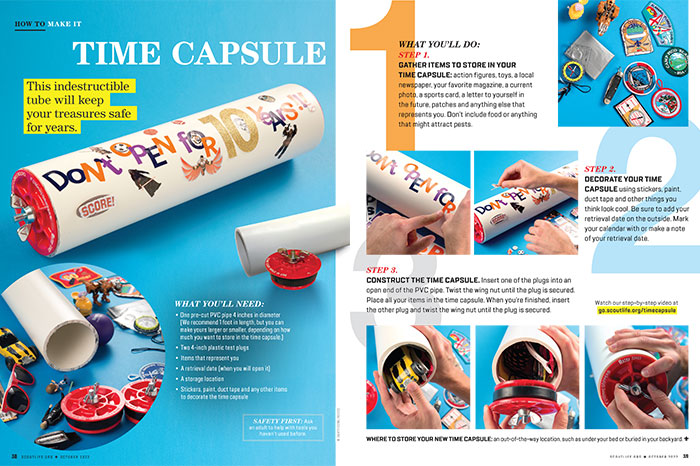 HOW TO MAKE IT: TIME CAPSULE
This indestructible tube will keep your treasures safe for years.
---
AND MORE!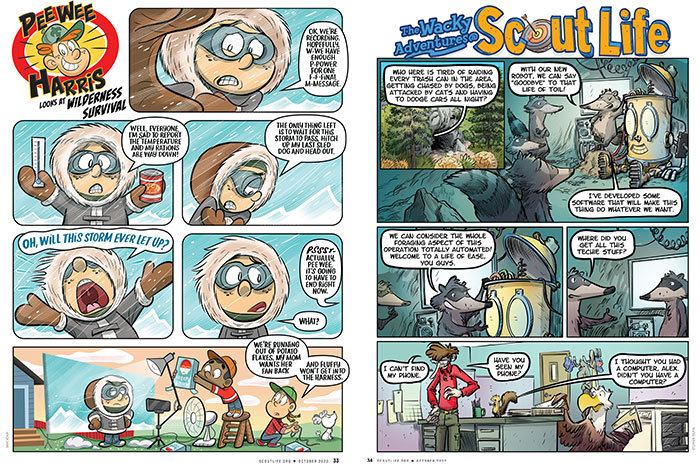 Look for the regular score of comics, jokes, games, Scouts in Action and more! Only in the October 2022 issue of Scout Life!
• Wacky Adventures
• Pee Wee Harris
• Scouts in Action
• More S.I.A.
Inspire Leadership, Foster Values: Donate to Scouting
When you give to Scouting, you are making it possible for young people to have extraordinary opportunities that will allow them to embrace their true potential and become the remarkable individuals they are destined to be.
Donate Today