Inside the September 2018 issue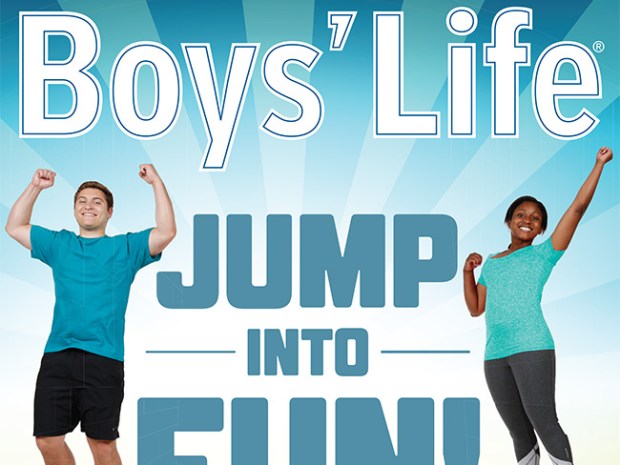 Here's what you'll find inside the September 2018 issue of Boys' Life magazine. Remember, many articles are only available to subscribers and are not available online.
Please visit Boyslife.org/subscribe to subscribe to the print or digital editions of Boys' Life magazine.
---
SEPTEMBER 2018 FEATURES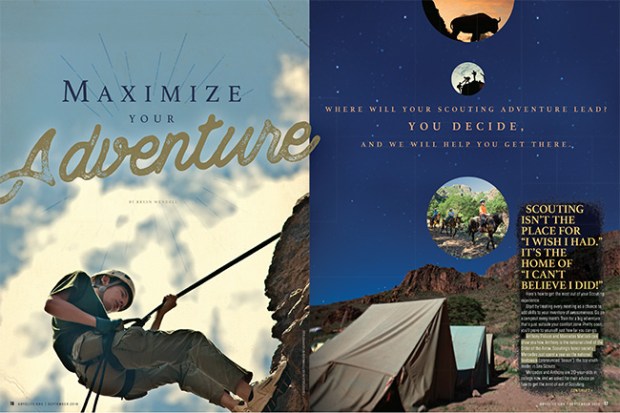 Maximize Your Adventure
Where will your Scouting adventure lead? You decide, and we will help you get there.
---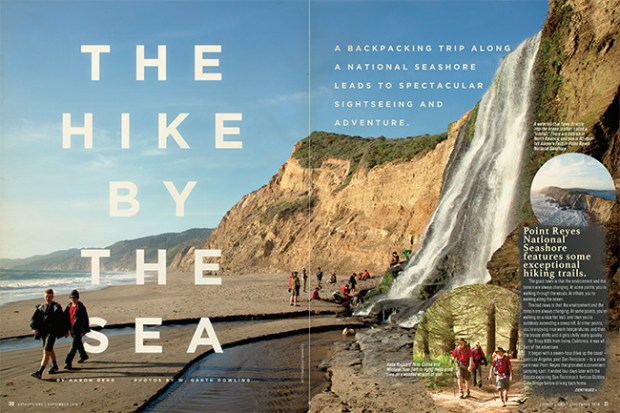 The Hike by the Sea
Backpacking along a national seashore leads to spectacular sightseeing and adventure.
• See photos of Troop 606's backpacking adventure
---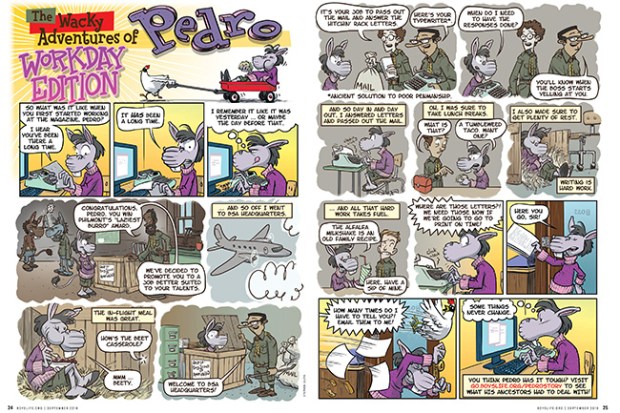 The Wacky Adventures of Pedro: Workday Edition
What was it like when the mailburro first started working at Boys' Life magazine?
• Discover what Pedro's ancestors had to deal with
---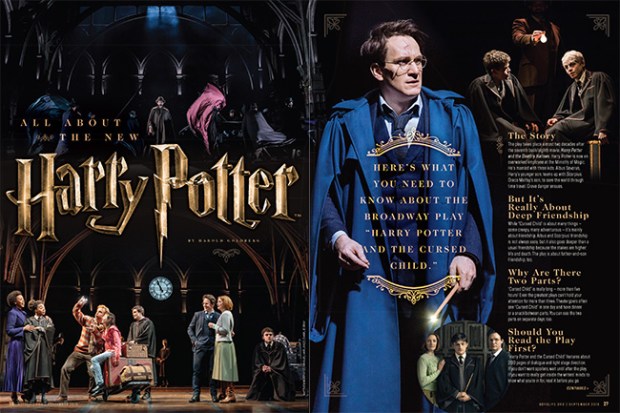 All About the New Harry Potter
Here's what you need to know about the Broadway play "Harry Potter and the Cursed Child."
---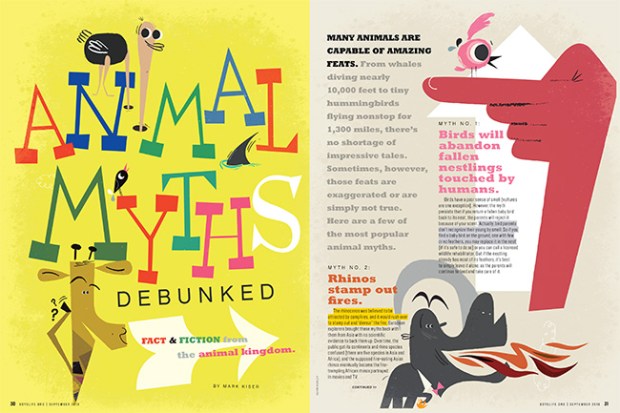 Animal Myths Debunked
Fact and fiction from the animal kingdom.
---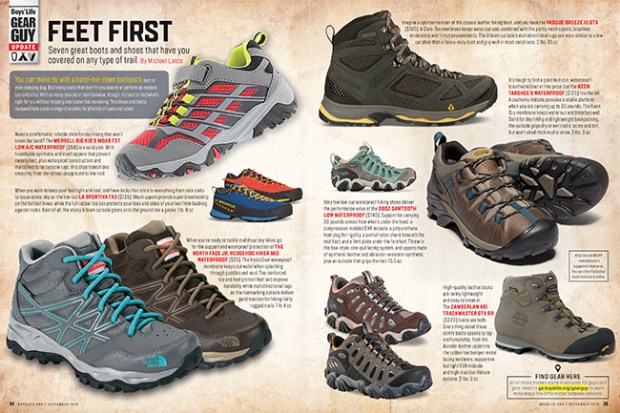 Gear Guy: Hiking Boots and Shoes
Seven great boots and shoes that have you covered on any type of trail.
---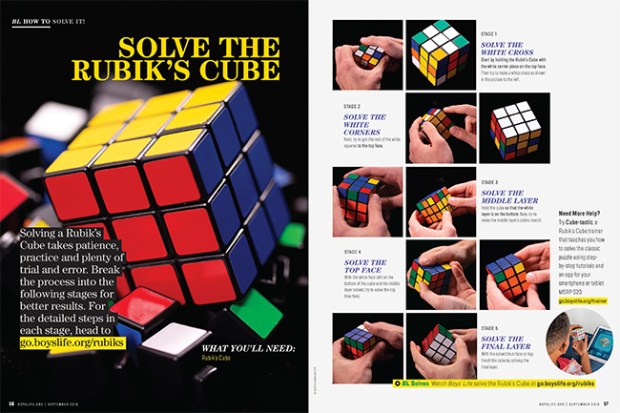 BL How To: Solve a Rubik's Cube
Solving a Rubik's Cube takes patience, practice and plenty of trial and error.
• How to solve the Rubik's Cube
---
ONLY IN OUR BOY SCOUT EDITION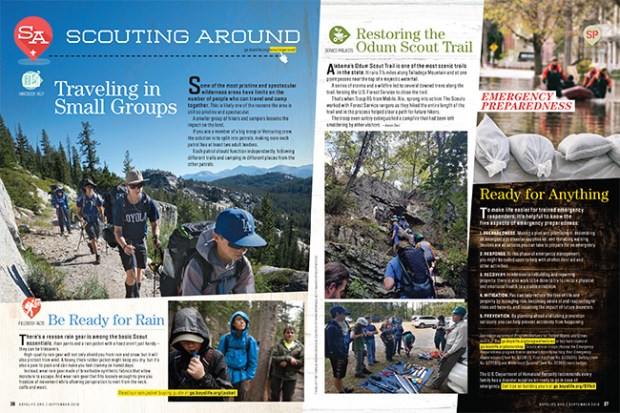 Scouting Around: Ready for Rain
There's a reason rain gear is among the basic Scout essentials.
• Visit the Scouting Around blog
---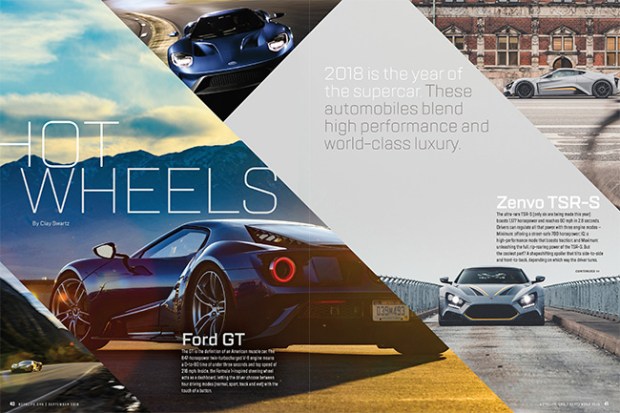 Hot Wheels
2018 is the year of the supercar, blending high-performance and world-class luxury.
---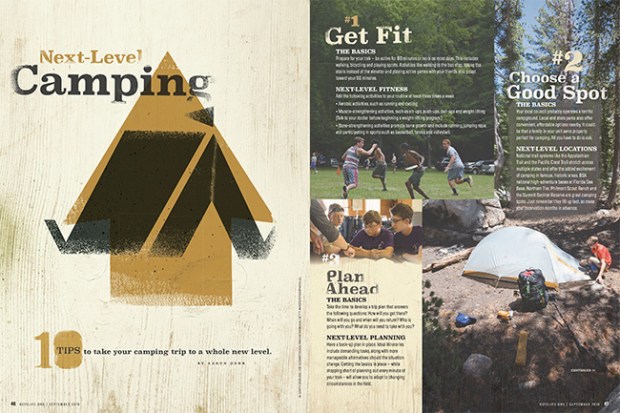 Next-Level Camping
10 tips to take your camping trip to a whole new level.
---
ONLY IN OUR CUB SCOUT EDITION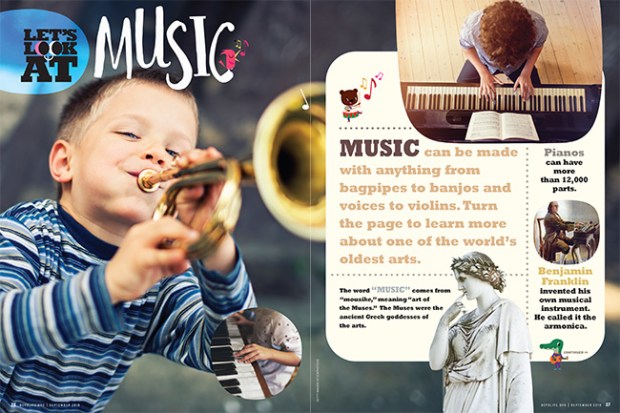 Let's Look at Music
Read it! Color it! Get it all in this special Cub Scout section.
---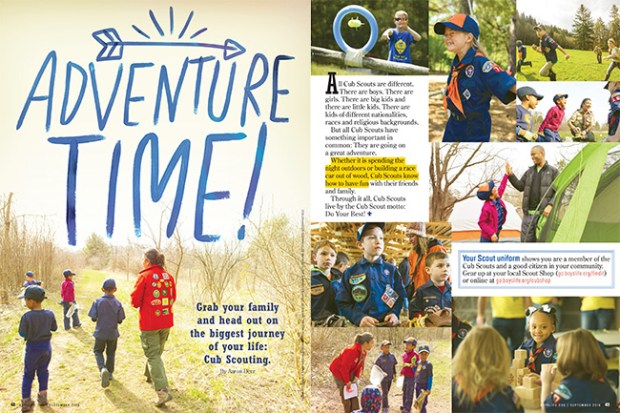 Adventure Time!
Grab your family and head out on the biggest journey of your life: Cub Scouting.
---
AND MORE!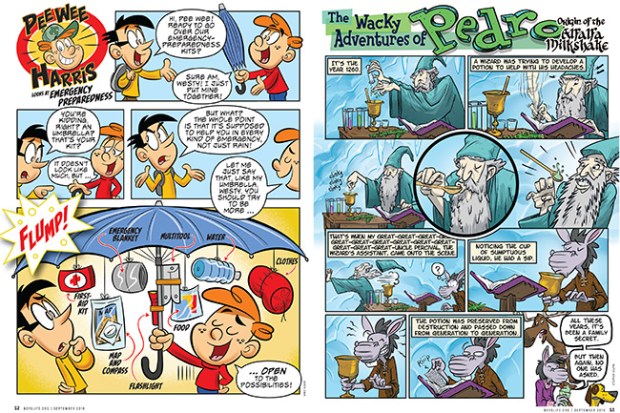 Look for the regular score of comics, jokes, games, Scouts in Action, Tradin' Post and more! Only in the September 2018 issue of Boys' Life!
• The Wacky Adventures of Pedro
• Pee Wee Harris
• Tales From the Campfire
• Scouts in Action
• More S.I.A.
---
Inspire Leadership, Foster Values: Donate to Scouting
When you give to Scouting, you are making it possible for young people to have extraordinary opportunities that will allow them to embrace their true potential and become the remarkable individuals they are destined to be.
Donate Today