Inside the January-February 2022 Issue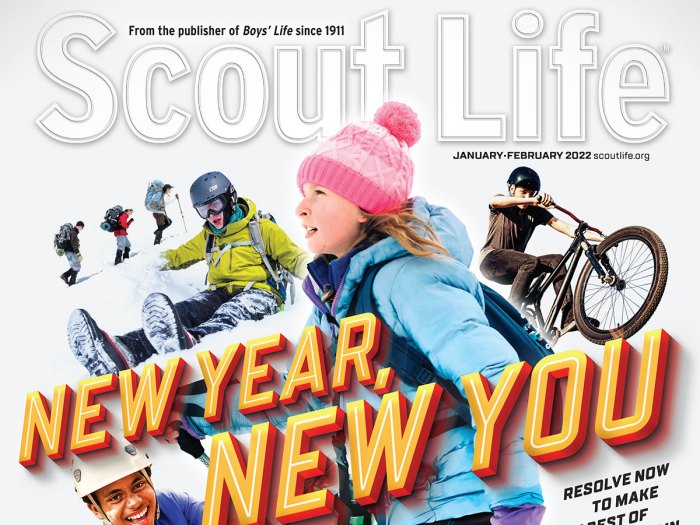 Here's what you'll find inside the January-February 2022 issue of Scout Life magazine. Remember, many articles are only available to subscribers and are not available online.
Please visit scoutlife.org/subscribe to subscribe to the print or digital editions of Scout Life magazine.
---
JANUARY-FEBRUARY 2022 FEATURES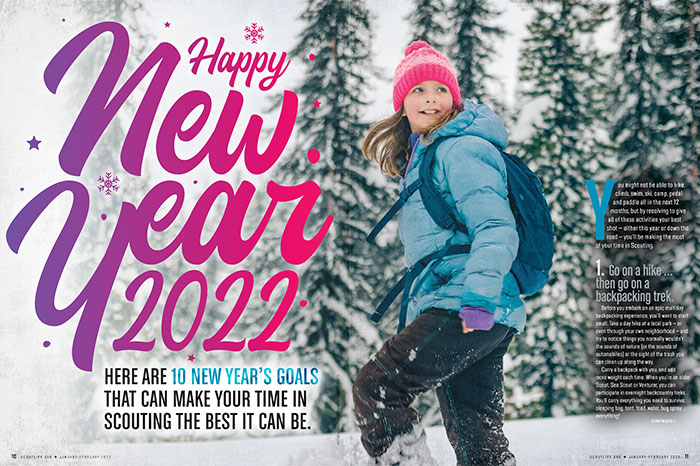 HAPPY NEW YEAR 2022
Here are 10 New Year's goals that can make your time in Scouting the best it can be.
• Resolve Now to Make the Best of Your Time in Scouting
---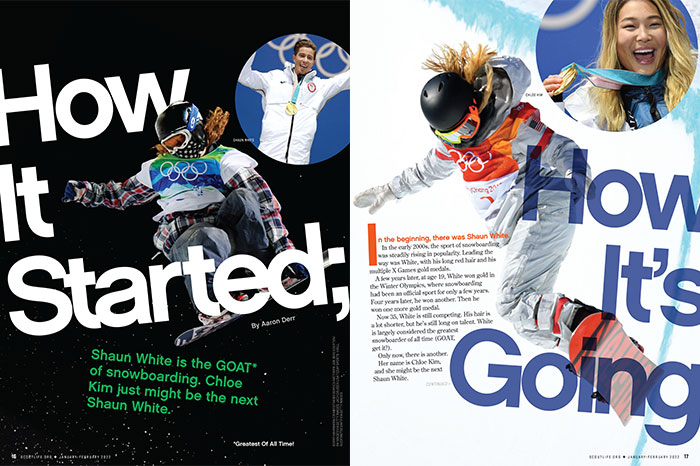 HOW IT STARTED; HOW IT'S GOING
Here's your preview of the 2022 Winter Olympic Games.
---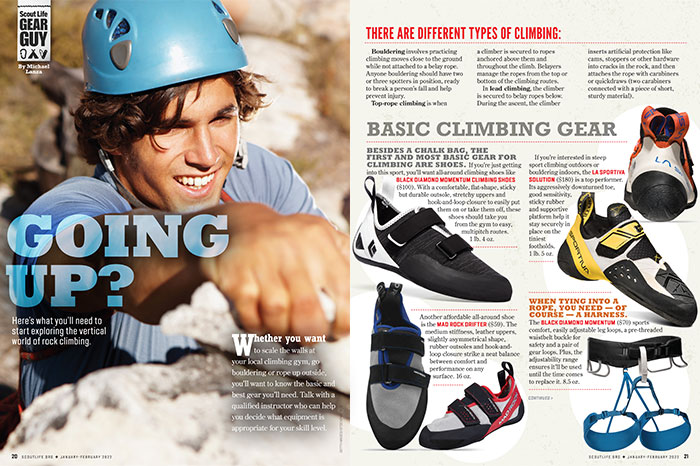 GEAR GUY UPDATE: GOING UP?
Here's what you'll need to start exploring the vertical world of rock climbing.
• How to Buy Rock Climbing Gear
---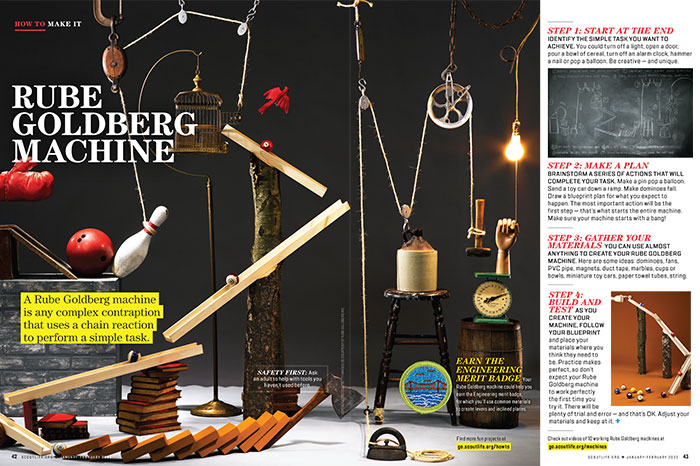 SL HOW TO MAKE IT: RUBE GOLDBERG MACHINE
A Rube Goldberg machine is any complex contraption that uses a chain reaction to perform a simple task.
• How to Make a Rube Goldberg Machine
---
ONLY IN OUR SCOUTS BSA EDITION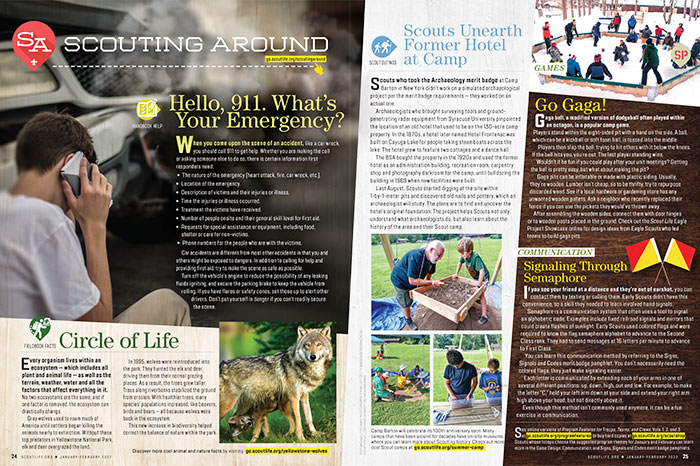 SCOUTING AROUND: SIGNALING THROUGH SEMAPHORE
Semaphore is a communication system, often using a tool to signal an alphabetic code to another person.
• Visit the Scouting Around blog
---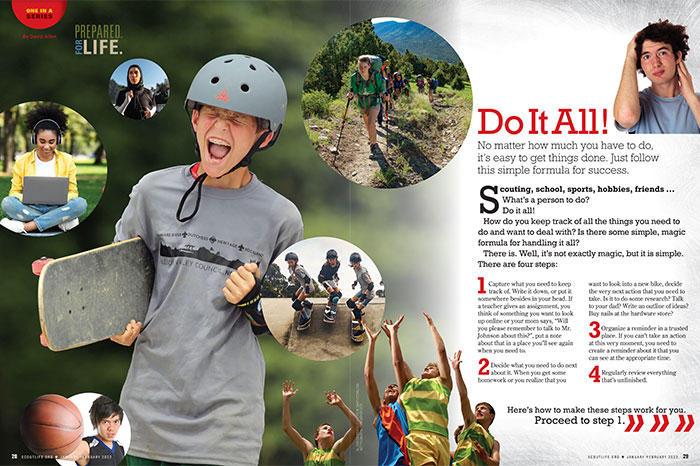 PREPARED FOR LIFE: DO IT ALL!
No matter how much you have to do, it's easy to get things done. Just follow this simple formula for success.
• Too Much to Do? Here Are 4 Steps For Getting Things Done
---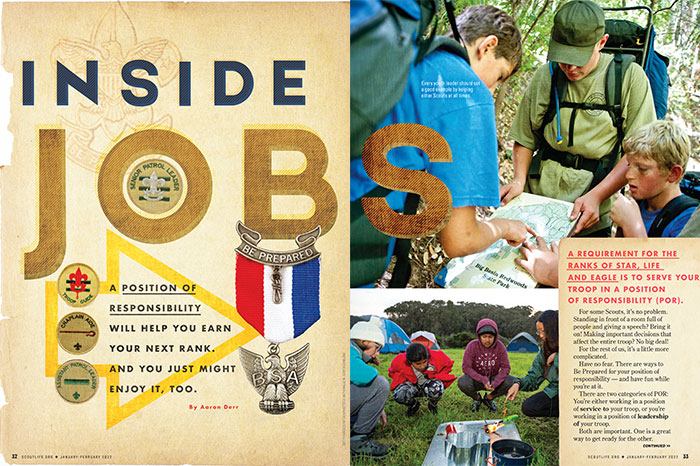 INSIDE JOBS
A position of responsibility will help you earn your next rank. And you just might enjoy it, too.
• Everything You Need to Know About Positions of Responsibility
---
ONLY IN OUR CUB SCOUT EDITION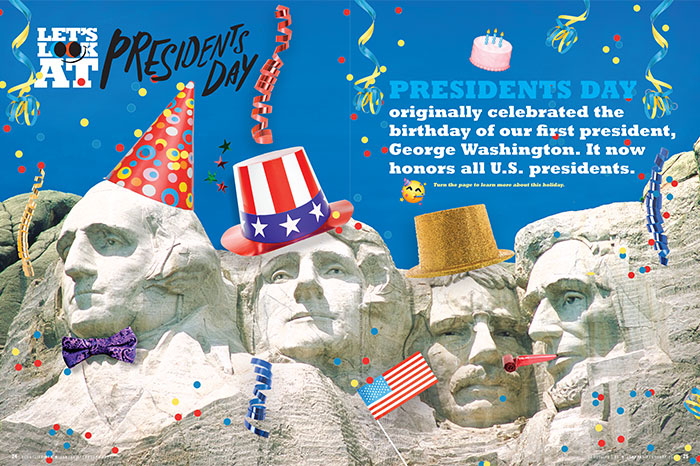 LET'S LOOK AT PRESIDENTS DAY
Read it! Color it! Get it all in this special Cub Scout section.
---
AND MORE!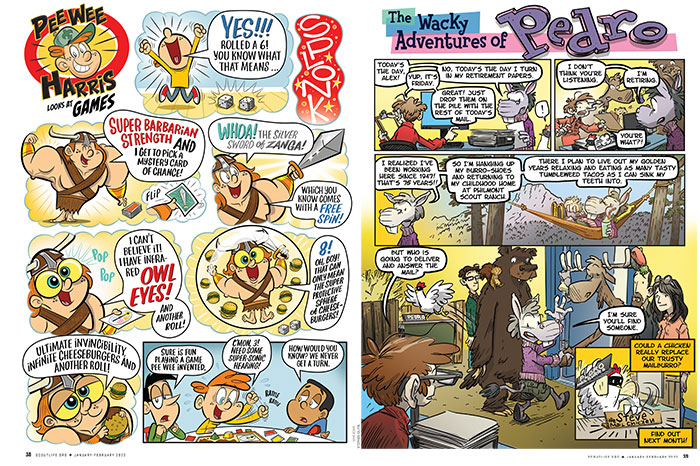 Look for the regular score of comics, jokes, games, Scouts in Action, Tradin' Post and more! Only in the January-February 2022 issue of Scout Life!
• The Wacky Adventures of Pedro
• Pee Wee Harris
• Scouts in Action
• More S.I.A.
Inspire Leadership, Foster Values: Donate to Scouting
When you give to Scouting, you are making it possible for young people to have extraordinary opportunities that will allow them to embrace their true potential and become the remarkable individuals they are destined to be.
Donate Today