Inside the May 2022 Issue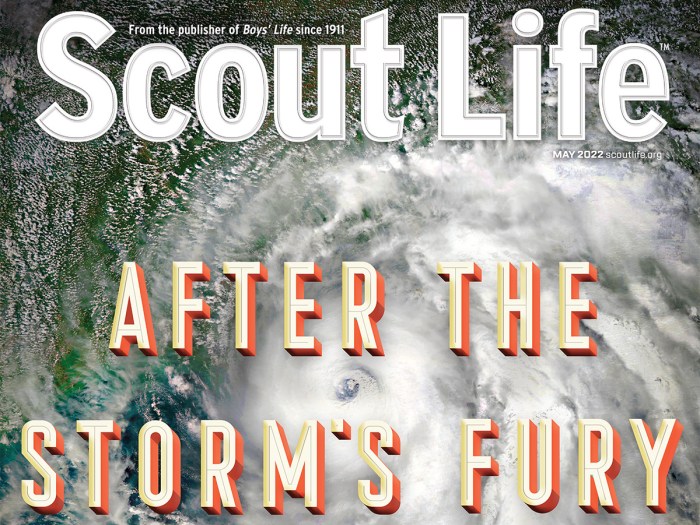 Here's what you'll find inside the May 2022 issue of Scout Life magazine. Remember, many articles are only available to subscribers and are not available online.
Please visit scoutlife.org/subscribe to subscribe to the print or digital editions of Scout Life magazine.
---
MAY 2022 FEATURES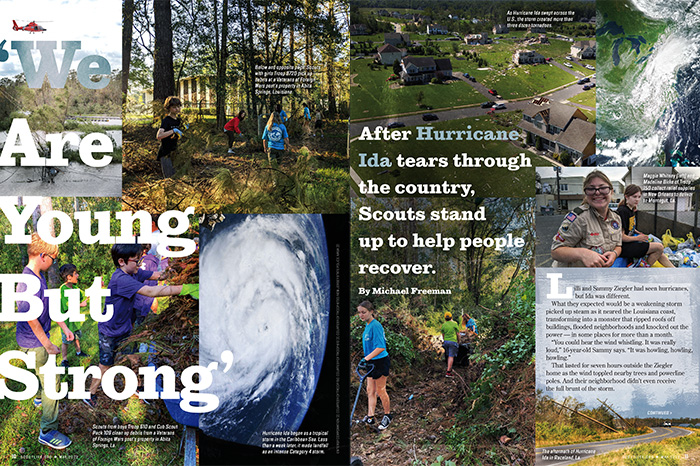 'WE ARE YOUNG BUT STRONG'
After Hurricane Ida tore through the country, Scouts stood up to help people recover.
• Scouts in Hurricane Ida's Path Step Up to Help Their Communities Recover
---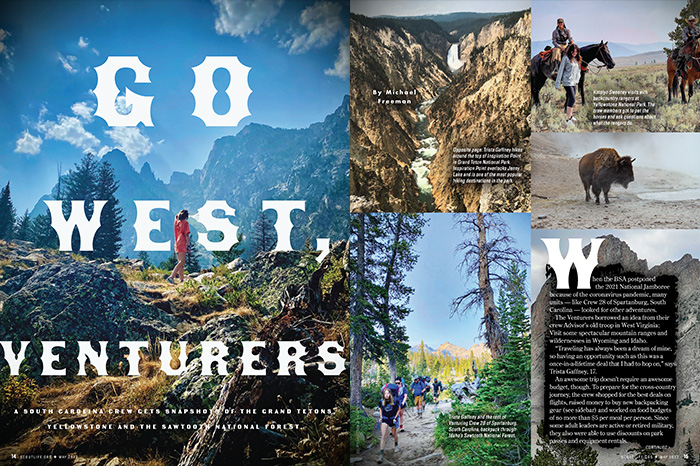 GO WEST, VENTURER
A South Carolina crew gets snapshots of the Grand Tetons, Yellowstone and the Sawtooth National Forest.
• Venturing Crew Treks to the Sawtooths
---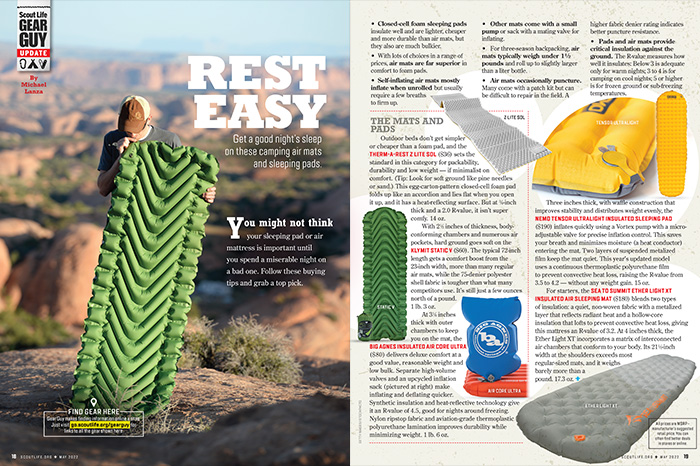 GEAR GUY UPDATE: REST EASY
Get a good night's sleep on these camping mats and sleeping pads.
• How to Buy a Good Camping Air Mat or Sleeping Pad
---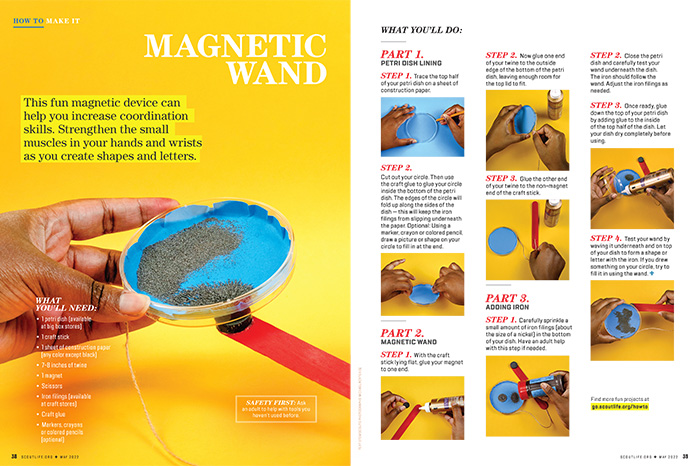 SL HOW TO MAKE IT: MAGNETIC WAND
This fun magnetic device can help you increase coordination skills.
---
ONLY IN OUR SCOUTS BSA EDITION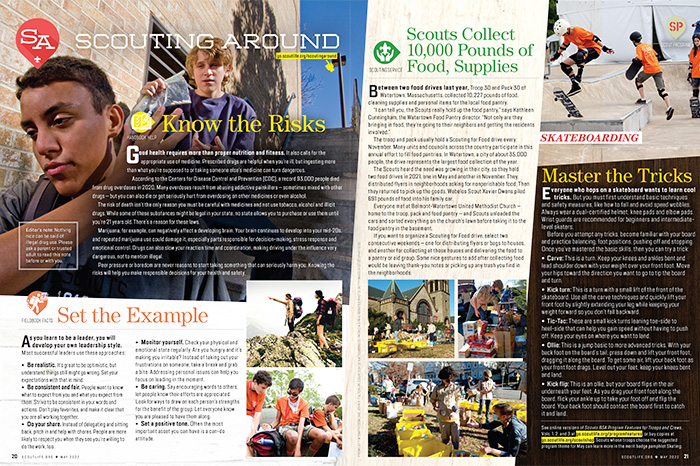 SCOUTING AROUND: MASTER THE TRICKS
Before you attempt any tricks, become familiar with your board and practice balancing, foot positions, pushing off and stopping.
• Visit the Scouting Around blog
---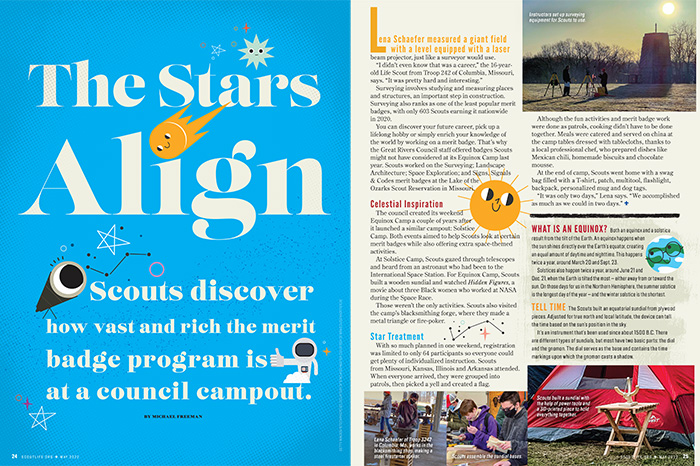 THE STARS ALIGN
Scouts discover how vast and rich the merit badge program is at a council campout.
---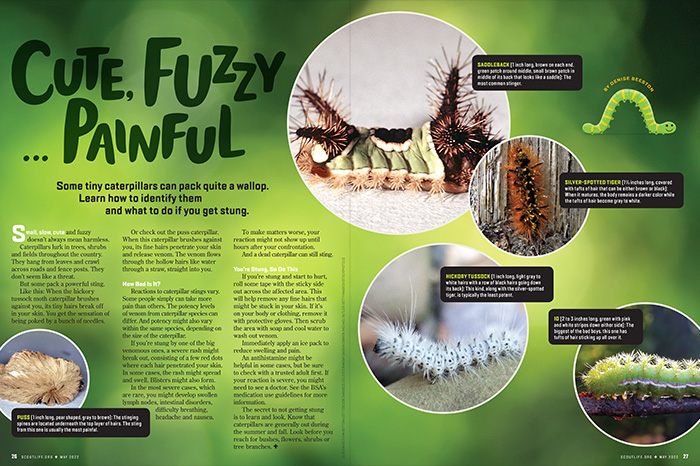 CUTE, FUZZY … PAINFUL
Some tiny caterpillars can pack quite a wallop. Learn how to identify them and what to do if you get stung.
• Watch Out for These 5 Stinging Caterpillars
---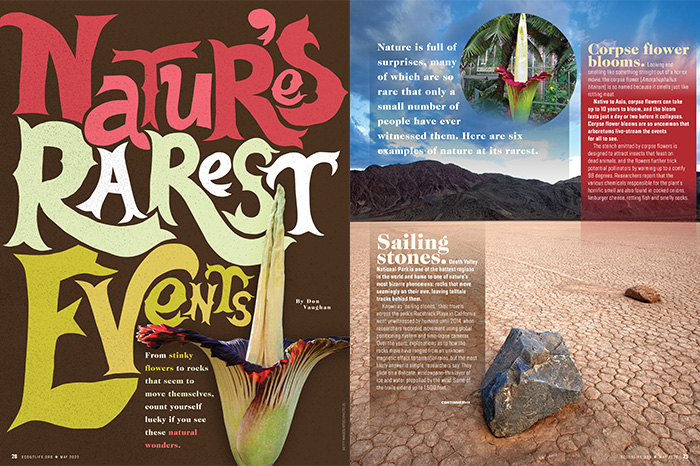 NATURE'S RAREST EVENTS
From stinky flowers to rocks that seem to move themselves, count yourself lucky if you see these natural wonders.
• Take a Look at 6 of Nature's Rarest Events
---
ONLY IN OUR CUB SCOUT EDITION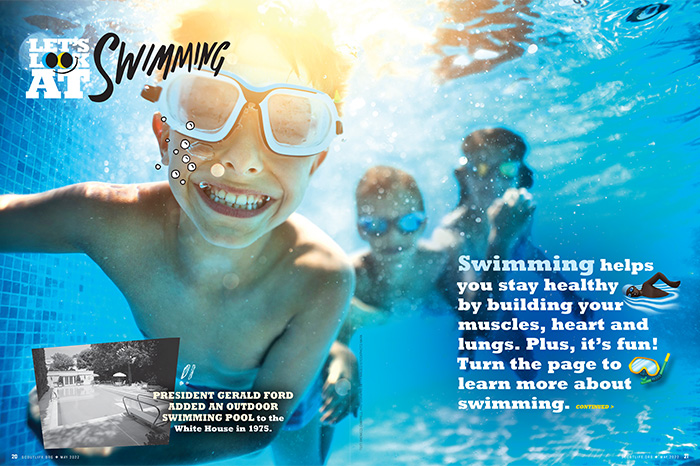 LET'S LOOK AT SWIMMING
Read it! Color it! Get it all in this special Cub Scout section.
---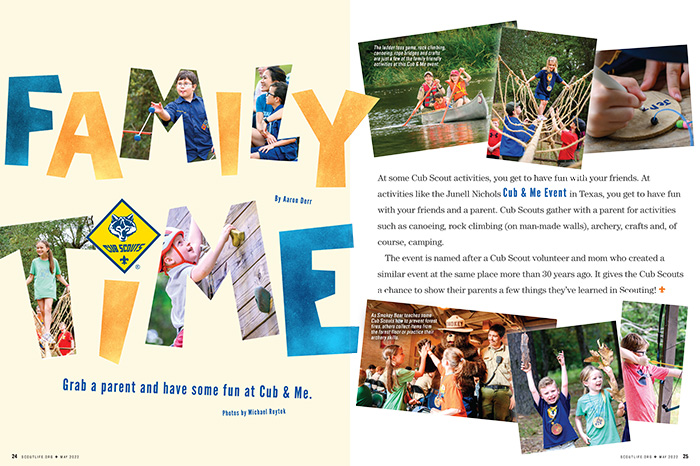 FAMILY TIME
Grab a parent and have some fun at Cub & Me.
---
AND MORE!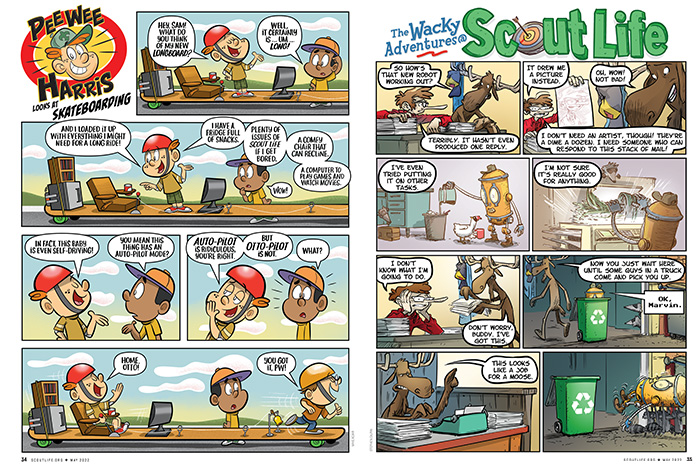 Look for the regular score of comics, jokes, games, Scouts in Action and more! Only in the May 2022 issue of Scout Life!
• Wacky Adventures
• Pee Wee Harris
• Scouts in Action
• More S.I.A.
Inspire Leadership, Foster Values: Donate to Scouting
When you give to Scouting, you are making it possible for young people to have extraordinary opportunities that will allow them to embrace their true potential and become the remarkable individuals they are destined to be.
Donate Today