Inside the August 2022 Issue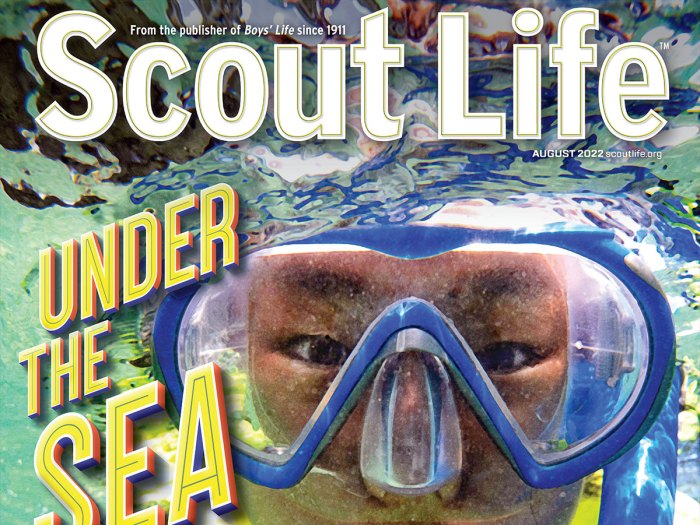 Here's what you'll find inside the August 2022 issue of Scout Life magazine. Remember, many articles are only available to subscribers and are not available online.
Please visit scoutlife.org/subscribe to subscribe to the print or digital editions of Scout Life magazine.
---
AUGUST 2022 FEATURES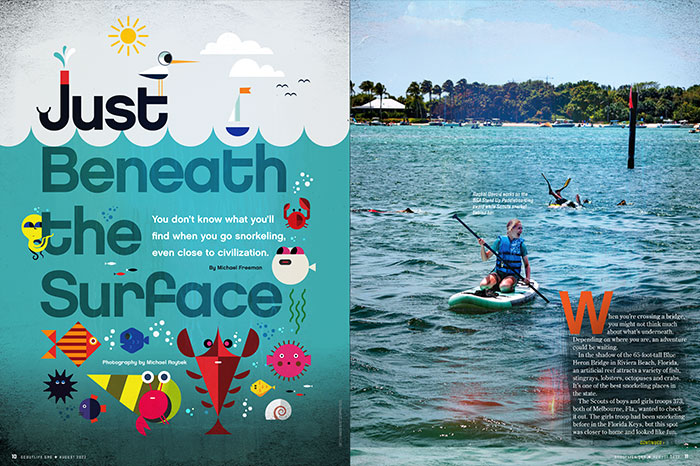 JUST BENEATH THE SURFACE
You don't know what you'll find when you go snorkeling, even close to civilization.
• Scouts Find Underwater Wonders on a Florida Snorkeling Trail
---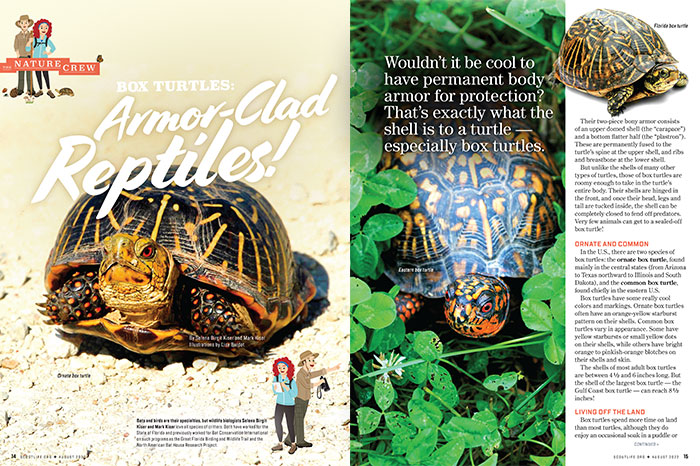 THE NATURE CREW: BOX TURTLES
Box turtles have permanent body armor for protection! Learn more about these fascinating reptiles.
• QUIZ: How Much Do You Know About Box Turtles?
---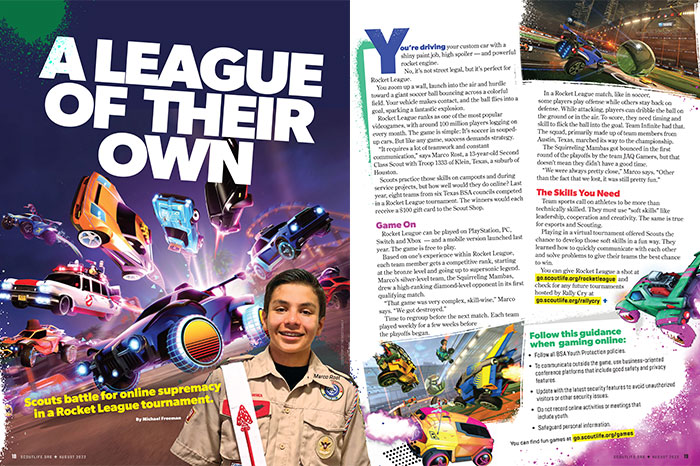 A LEAGUE OF THEIR OWN
Scouts battle for online supremacy in a Rocket League tournament.
• Scouts Battle for Online Supremacy in Rocket League
---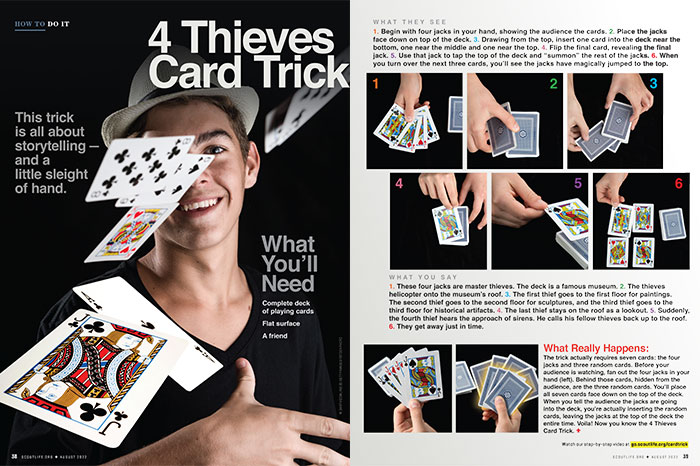 HOW TO DO IT: 4 THIEVES CARD TRICK
This trick is all about storytelling — and a little sleight of hand.
• VIDEO: How to Do the 4 Thieves Card Trick
---
ONLY IN OUR SCOUTS BSA EDITION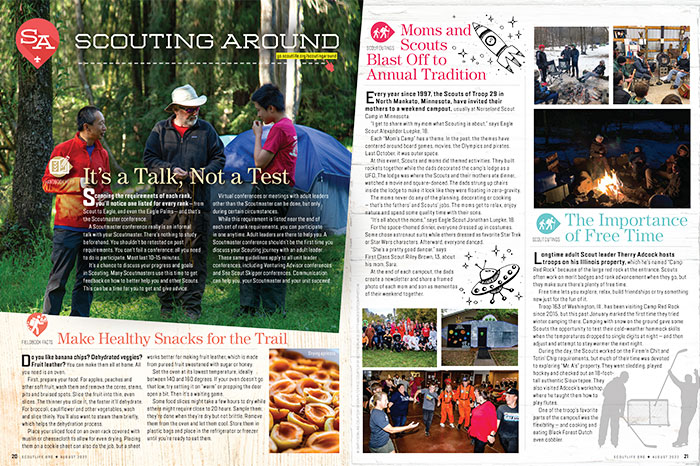 SCOUTING AROUND: THE IMPORTANCE OF FREE TIME
Free time lets you explore, relax, build friendships or try something new just for the fun of it.
• Visit the Scouting Around blog
---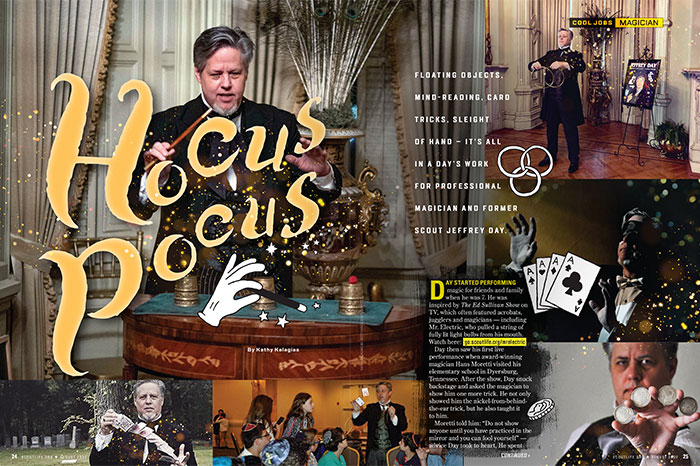 COOL JOBS: MAGICIAN
Jeffrey Day has the magic touch.
---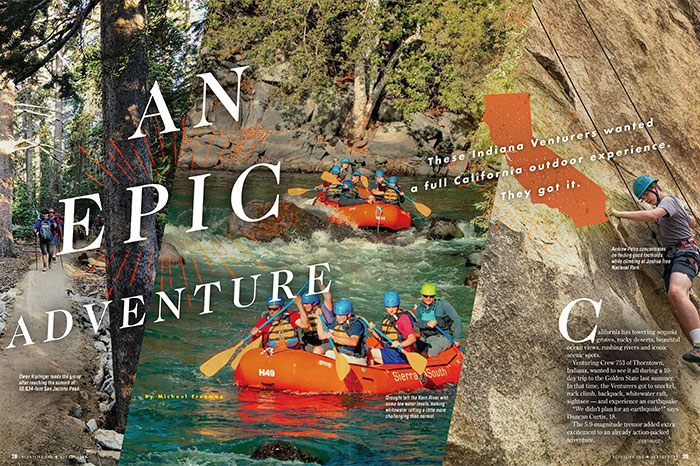 AN EPIC ADVENTURE
These Indiana Venturers wanted a full California outdoor experience. They got it.
• Indiana Venturers Get an Epic California Outdoor Experience
---
ONLY IN OUR CUB SCOUT EDITION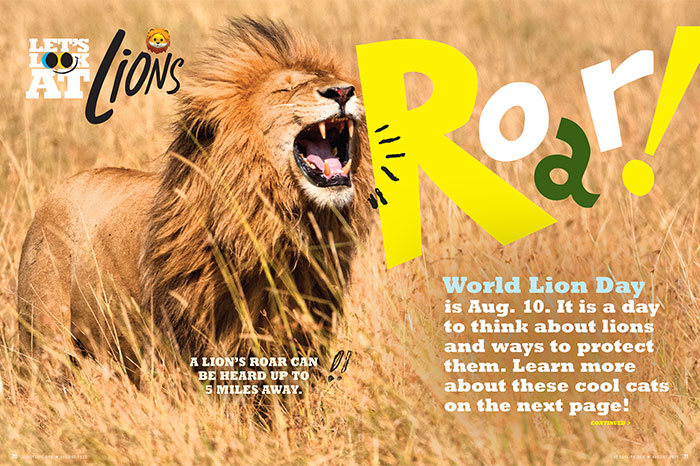 LET'S LOOK AT LIONS
Read it! Color it! Get it all in this special Cub Scout section.
---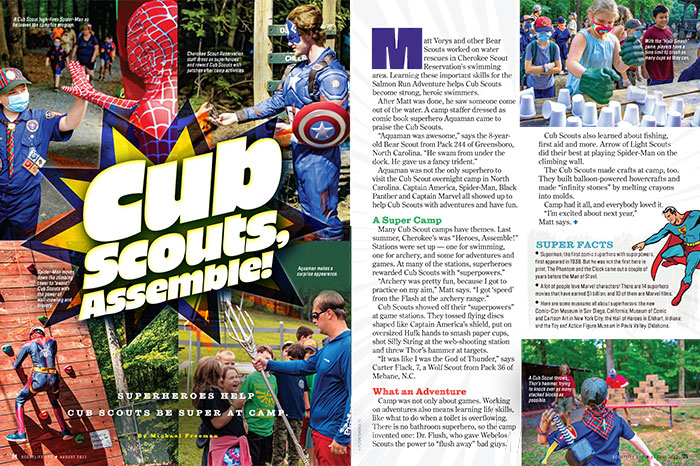 CUB SCOUTS, ASSEMBLE!
Superheroes help Cub Scouts be super at camp.
---
AND MORE!

Look for the regular score of comics, jokes, games, Scouts in Action and more! Only in the August 2022 issue of Scout Life!
• Wacky Adventures @ Scout Life
• Pee Wee Harris
• Scouts in Action
• More S.I.A.
Inspire Leadership, Foster Values: Donate to Scouting
When you give to Scouting, you are making it possible for young people to have extraordinary opportunities that will allow them to embrace their true potential and become the remarkable individuals they are destined to be.
Donate Today