Inside the March 2023 Issue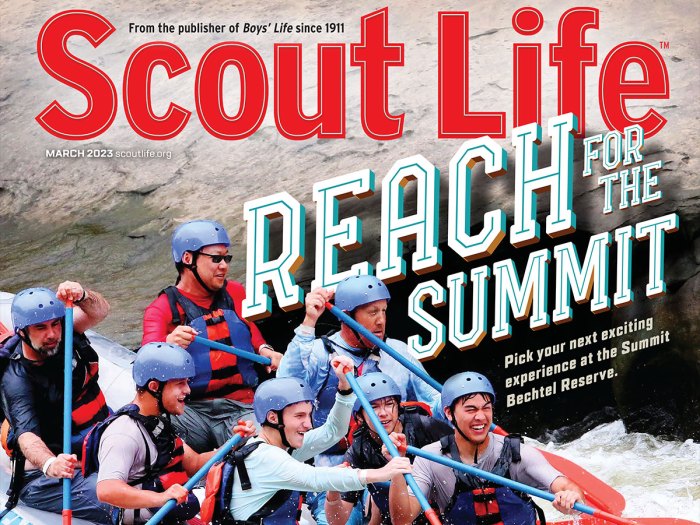 Here's what you'll find inside the March 2023 issue of Scout Life magazine. Remember, many articles are only available to subscribers and are not available online.
Please visit scoutlife.org/subscribe to subscribe to the print or digital editions of Scout Life magazine.
---
MARCH 2023 FEATURES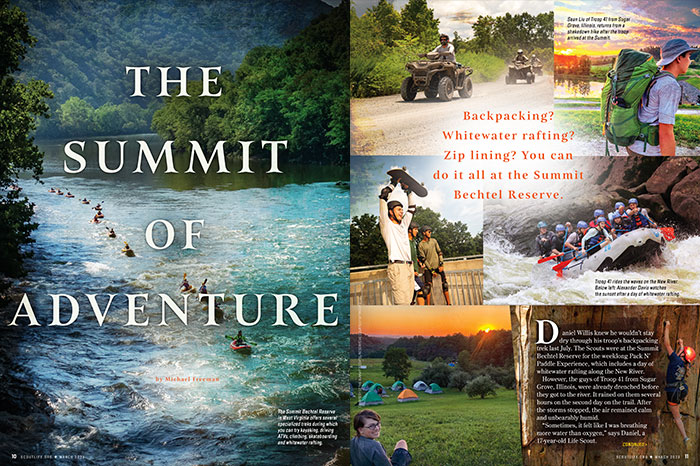 THE SUMMIT OF ADVENTURE
Backpacking? Whitewater rafting? Zip lining? You can do it all at the Summit Bechtel Reserve.
• Backpacking? Whitewater Rafting? Zip Lining? You Can Do It All at the Summit
---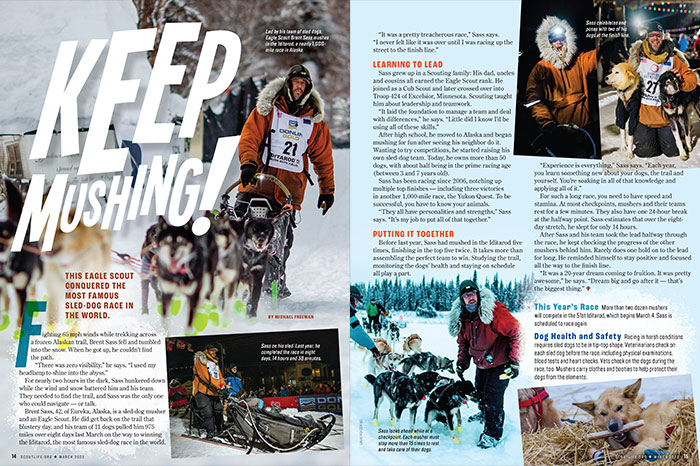 KEEP MUSHING!
This Eagle Scout conquered the most famous sled-dog race in the world.
• Eagle Scout Wins Famous Sled-Dog Race
---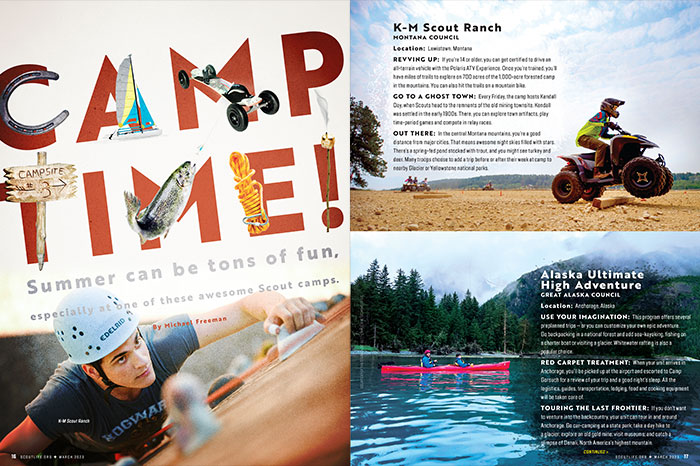 CAMP TIME!
Summer can be tons of fun, especially at one of these awesome Scout camps.
• Summer Is Tons of Fun at These Awesome Scout Camps
---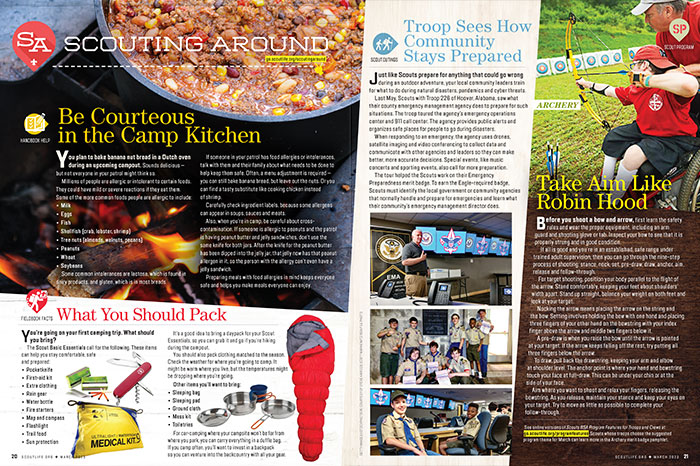 SCOUTING AROUND: AIM LIKE ROBIN HOOD
Before you shoot a bow and arrow, first learn the safety rules and wear the proper equipment, including an arm guard and shooting glove or tab.
• Visit the Scouting Around blog
---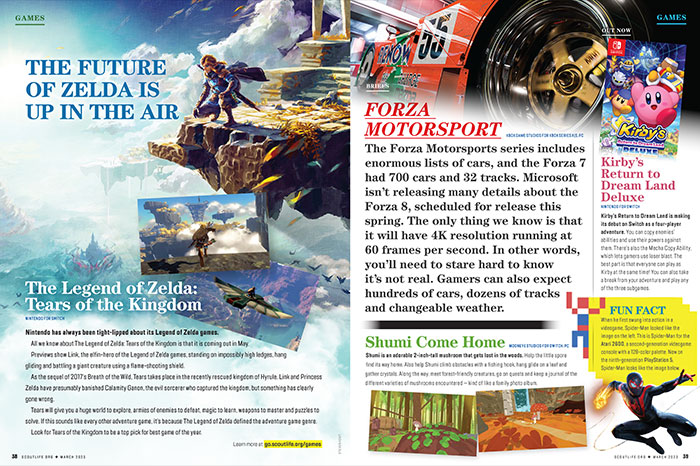 SPRING VIDEOGAMES
The future of Zelda is up in the air! Plus Forza Motorsport, Shumi Come Home and Kirby's Return to Dream Land Deluxe.
---
AND MORE!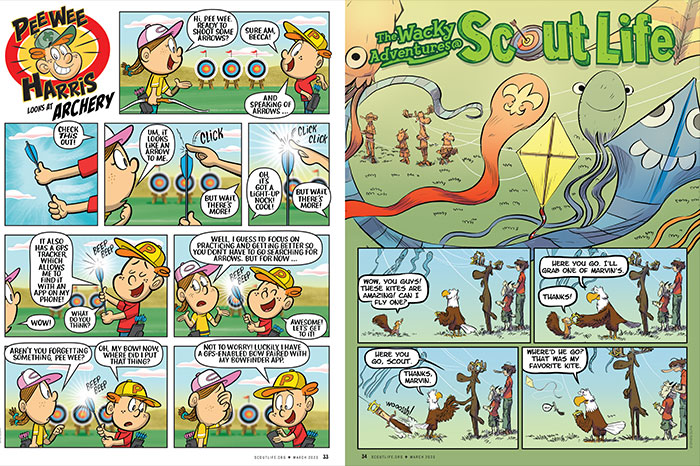 Look for the regular score of comics, jokes, games, Scouts in Action and more! Only in the March 2023 issue of Scout Life!
• Wacky Adventures
• Pee Wee Harris
• Scouts in Action
• More S.I.A.
Inspire Leadership, Foster Values: Donate to Scouting
When you give to Scouting, you are making it possible for young people to have extraordinary opportunities that will allow them to embrace their true potential and become the remarkable individuals they are destined to be.
Donate Today