Inside the April 2023 Issue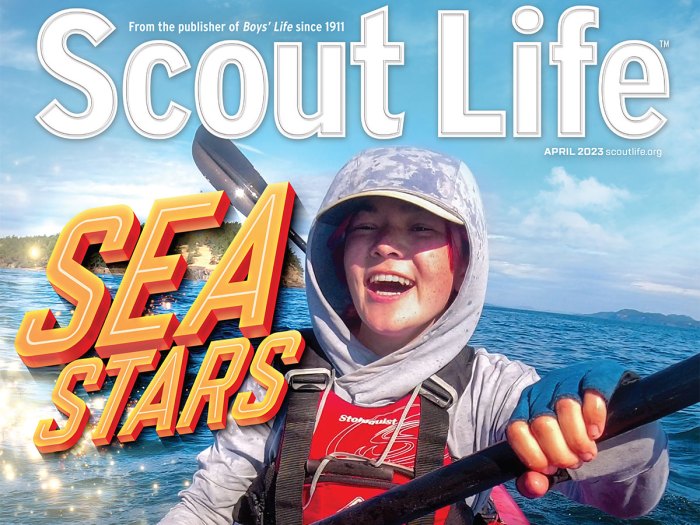 Here's what you'll find inside the April 2023 issue of Scout Life magazine. Remember, many articles are only available to subscribers and are not available online.
Please visit scoutlife.org/subscribe to subscribe to the print or digital editions of Scout Life magazine.
---
APRIL 2023 FEATURES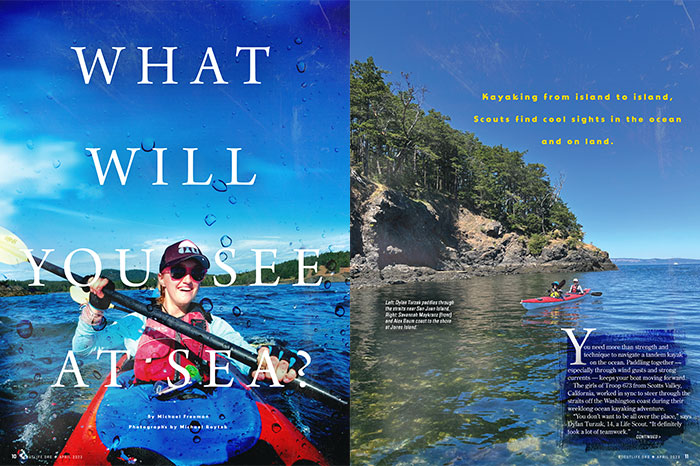 WHAT WILL YOU SEE AT SEA?
Kayaking from island to island, these Scouts found cool sights in the ocean and on land.
• Scouts Shine While Kayaking Off the Washington Coast
---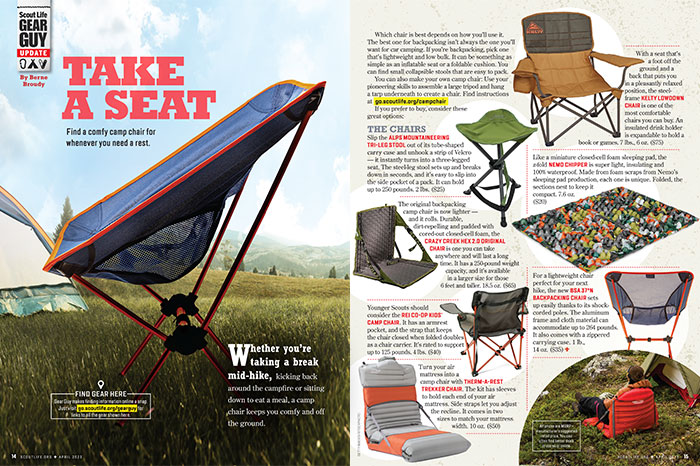 GEAR GUY UPDATE: TAKE A SEAT
Find a comfy camp chair for whenever you need a rest.
• How To Pick the Best Camp Chair for Any Outdoor Activity
---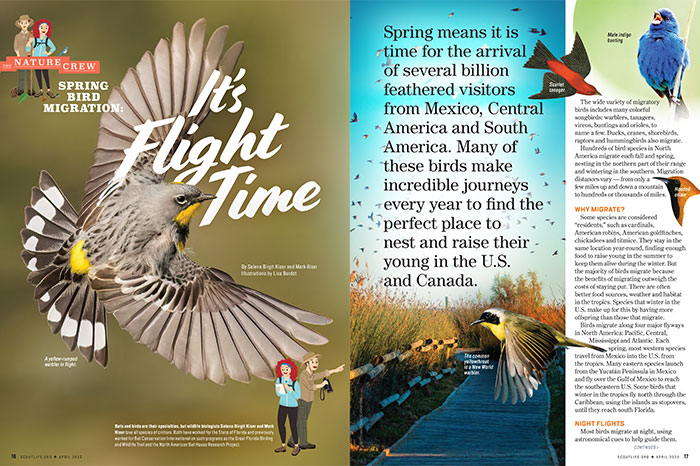 THE NATURE CREW: SPRING BIRD MIGRATION
It's flight time!
• It's Flight Time! Get Ready for the Incredible Spring Bird Migration
---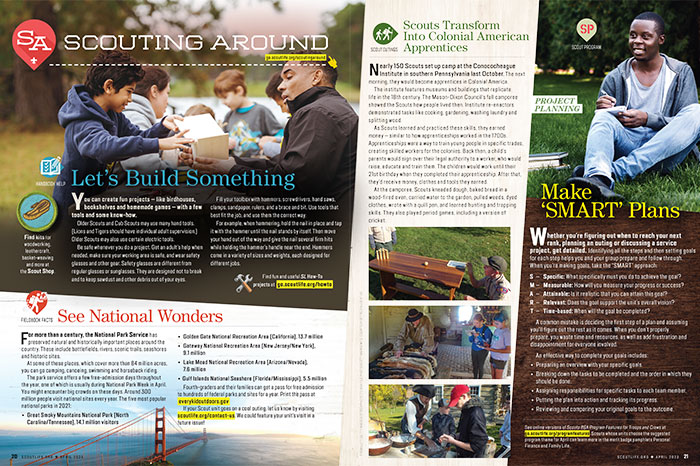 SCOUTING AROUND: MAKE "SMART" PLANS
Whether you're figuring out when to reach your next rank, planning an outing or discussing a service project, get detailed.
• Visit the Scouting Around blog
---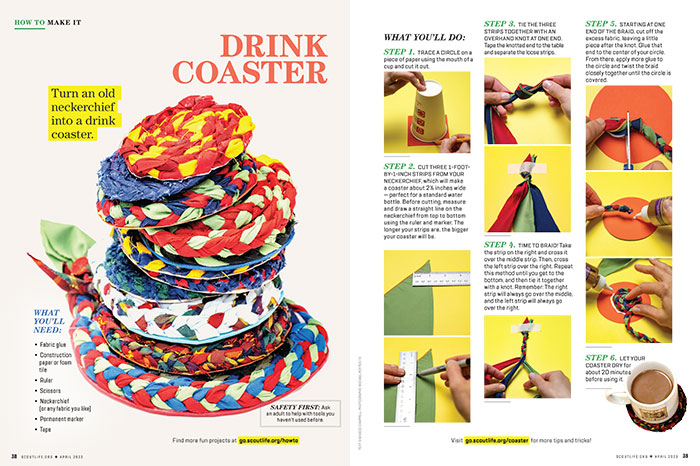 SL HOW TO: MAKE A DRINK COASTER
Turn an old neckerchief into a drink coaster.
• How To Turn an Old Neckerchief Into a Drink Coaster
---
AND MORE!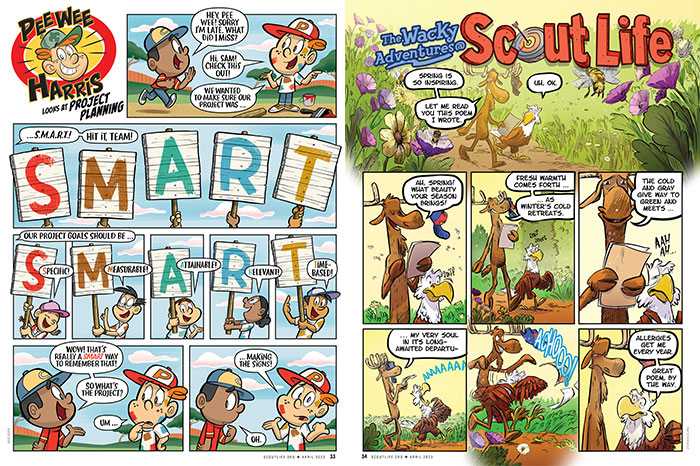 Look for the regular score of comics, jokes, games, Scouts in Action and more! Only in the April 2023 issue of Scout Life!
• Wacky Adventures
• Pee Wee Harris
• Scouts in Action
• More S.I.A.
Inspire Leadership, Foster Values: Donate to Scouting
When you give to Scouting, you are making it possible for young people to have extraordinary opportunities that will allow them to embrace their true potential and become the remarkable individuals they are destined to be.
Donate Today