Inside the June-July 2023 Issue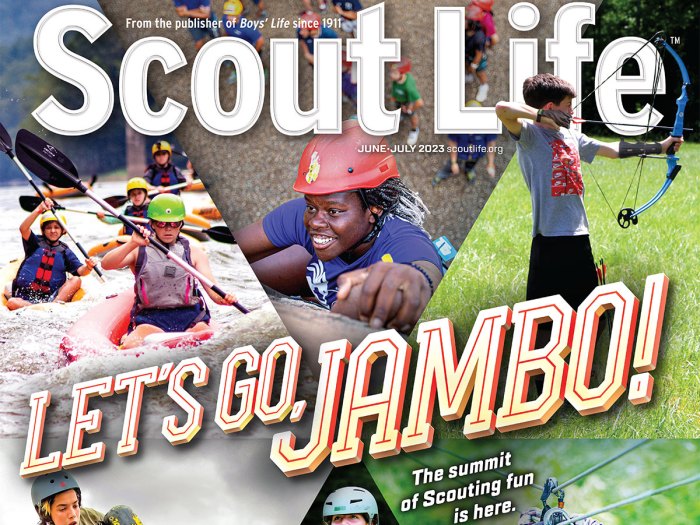 Here's what you'll find inside the June-July 2023 issue of Scout Life magazine. Remember, many articles are only available to subscribers and are not available online.
Please visit scoutlife.org/subscribe to subscribe to the print or digital editions of Scout Life magazine.
---
JUNE-JULY 2023 FEATURES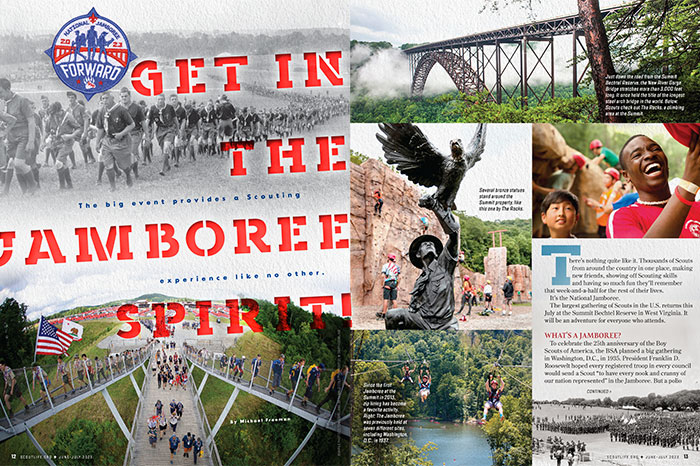 GET IN THE JAMBOREE SPIRIT!
The big event provides a Scouting experience like no other.
• The National Jamboree Provides a Scouting Experience Like No Other
---
GEAR GUY UPDATE: I CAN SEE CLEARLY NOW
Sunglasses can look cool, but first they should protect your eyes.
---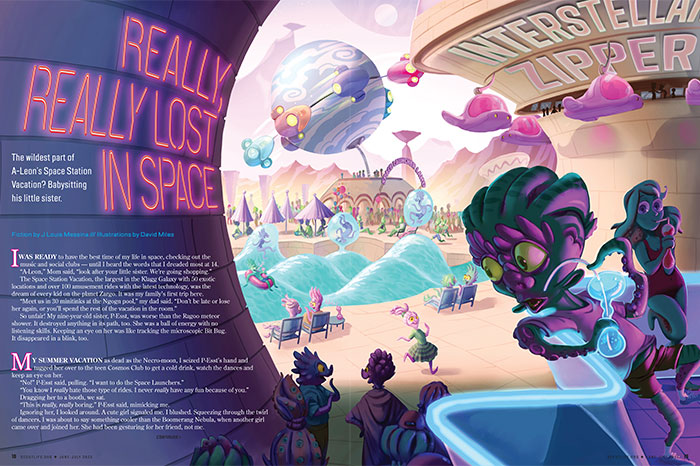 FICTION: REALLY, REALLY LOST IN SPACE
The wildest part of A-Leon's Space Station Vacation? Babysitting his little sister.
• Read "Really, Really Lost in Space" by J Louis Messina
---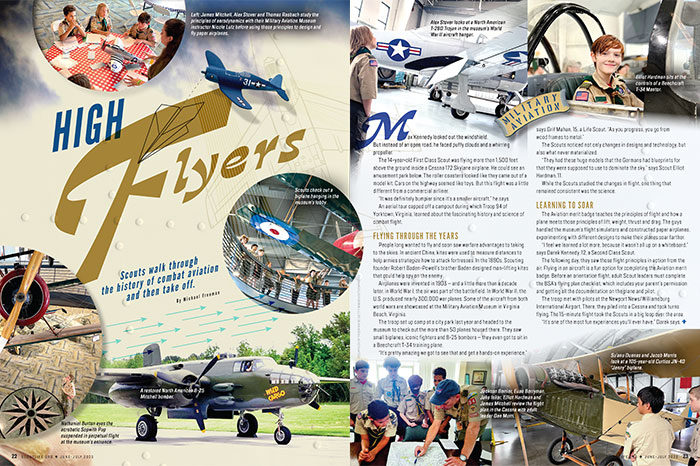 HIGH FLYERS
Scouts walk through the history of combat aviation and then take off.
• Scouts Soar at Aviation Museum in Virginia
---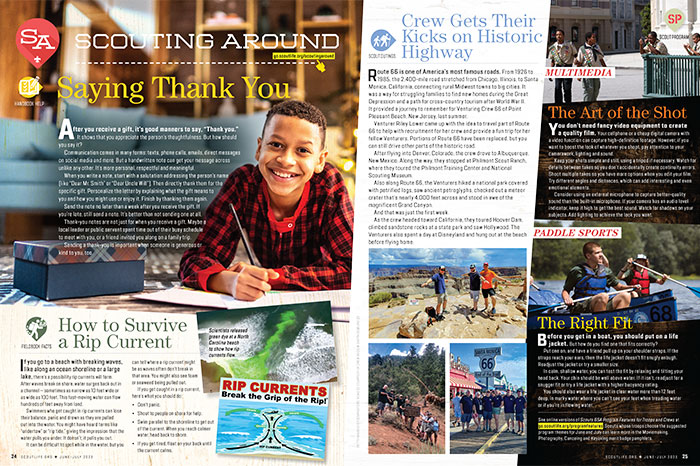 SCOUTING AROUND: DOES IT FIT?
Before you get in a boat, you should put on a life jacket. But how do you find one that fits correctly?
• How to Safely Use a Life Jacket
• Visit the Scouting Around blog
---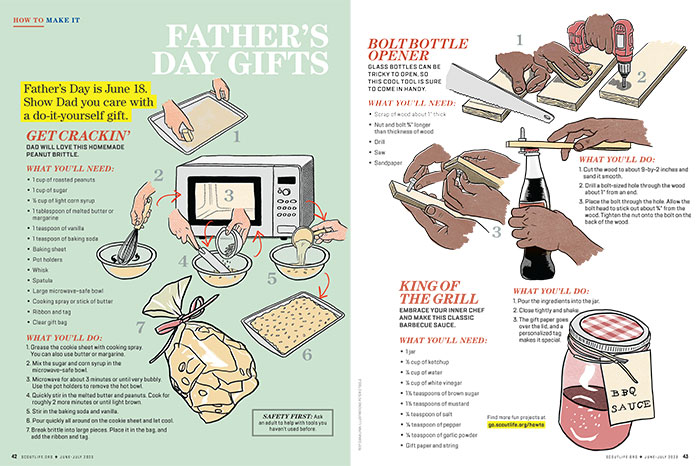 SL HOW TO: MAKE FATHER'S DAY GIFTS
Father's Day is June 18. Show Dad you care with a DIY gift.
• Father's Day projects, jokes and more
---
AND MORE!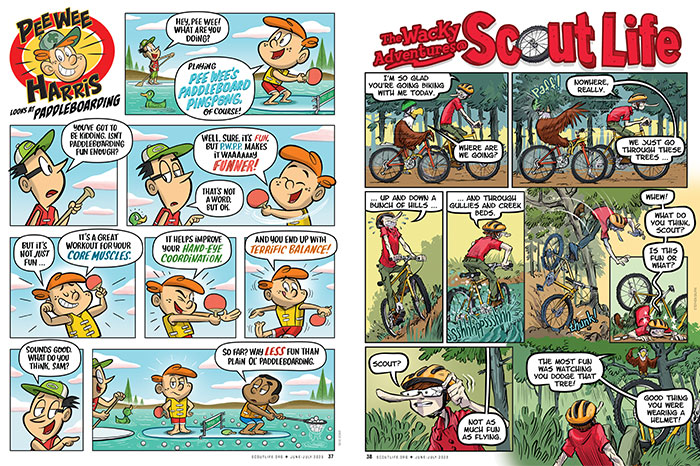 Look for the regular score of comics, jokes, games, Scouts in Action and more! Only in the June-July 2023 issue of Scout Life!
• Wacky Adventures @ Scout Life
• Pee Wee Harris
• Scouts in Action
• More S.I.A.
Inspire Leadership, Foster Values: Donate to Scouting
When you give to Scouting, you are making it possible for young people to have extraordinary opportunities that will allow them to embrace their true potential and become the remarkable individuals they are destined to be.
Donate Today