Inside the November 2020 Issue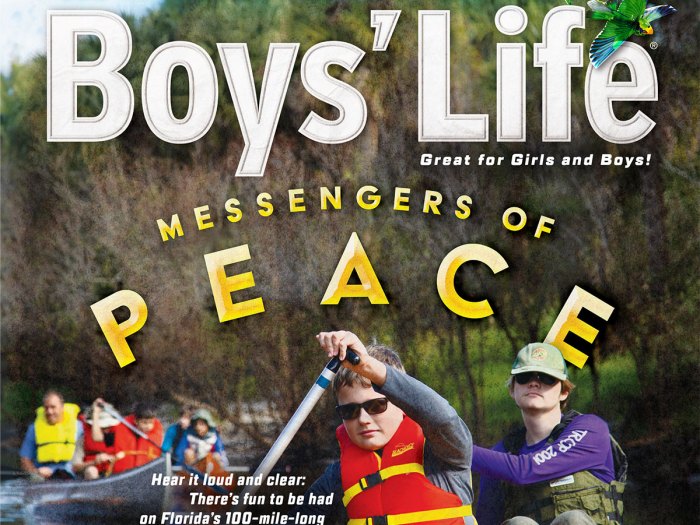 Here's what you'll find inside the November 2020 issue of Boys' Life magazine. Remember, many articles are only available to subscribers and are not available online.
Please visit scoutlife.org/subscribe to subscribe to the print or digital editions of Boys' Life magazine.
---
NOVEMBER 2020 FEATURES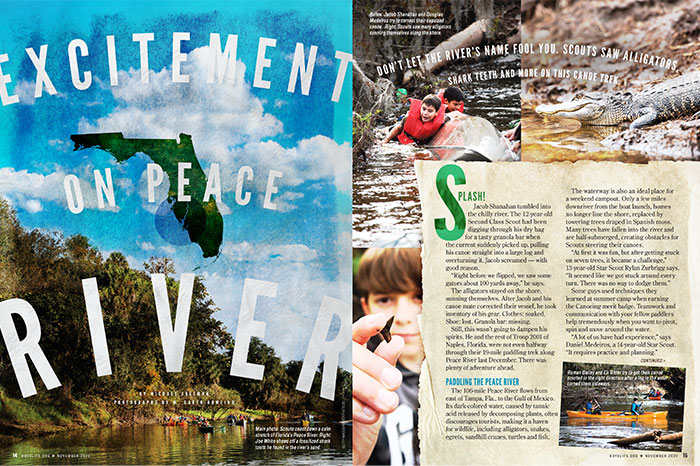 EXCITEMENT ON PEACE RIVER
Don't let the river's name fool you. Scouts saw alligators, shark teeth and more on this canoe trek.
• Scouts Find Adventure on the Peace River (Hint: It Wasn't Totally Peaceful)
---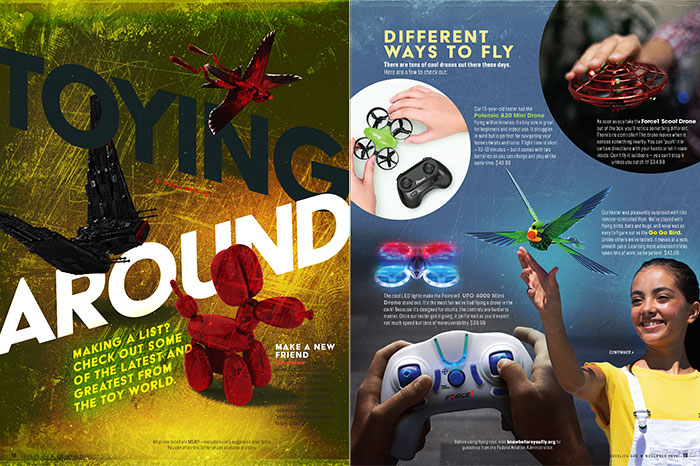 TOYING AROUND
Making a list? Check out some of the latest and greatest from the toy world.
• 28 Fun Toys for the 2020 Holiday Season
---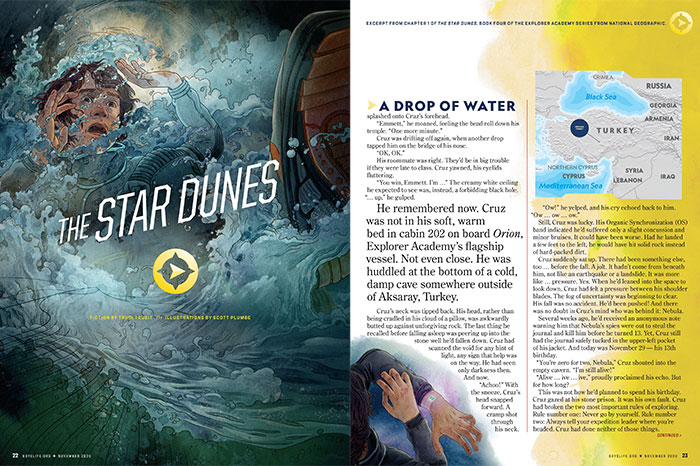 FICTION: THE STAR DUNES
Read this excerpt from Chapter 1 of "The Star Dunes," Book Four of the Explorer Academy series from National Geographic. .
• Read Boys' Life fiction stories
---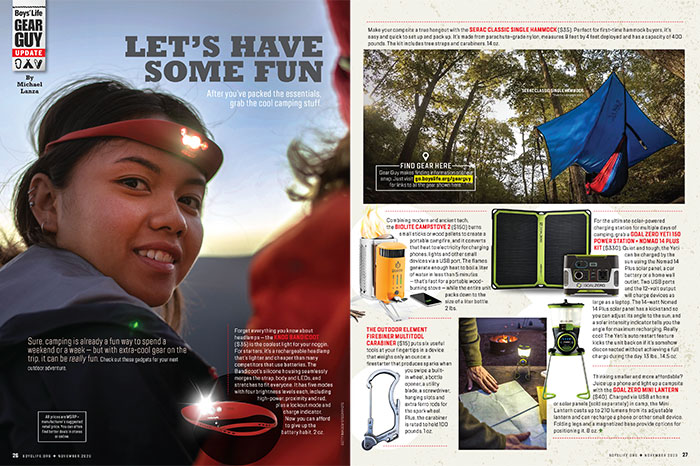 GEAR GUY UPDATE: FUN STUFF
After you've packed the essentials, grab the cool camping stuff.
• Extra-Cool Camping Gear to Make Your Outing More Fun
---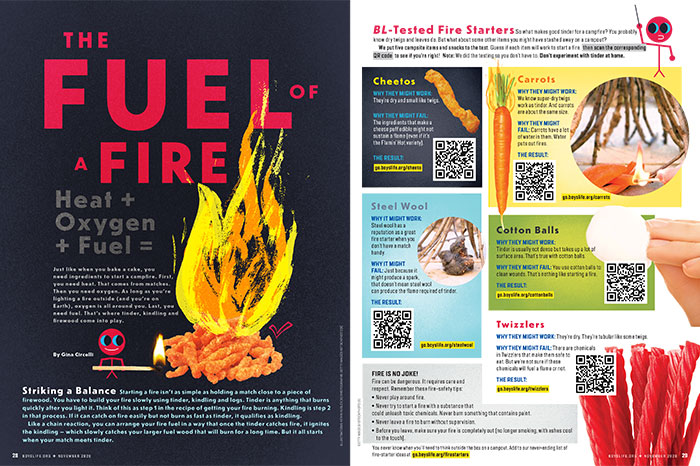 THE FUEL OF A FIRE
Heat + Oxygen + Fuel = Fire.
• Do These Five Campsite Items and Snacks Work as Fire Starters?
---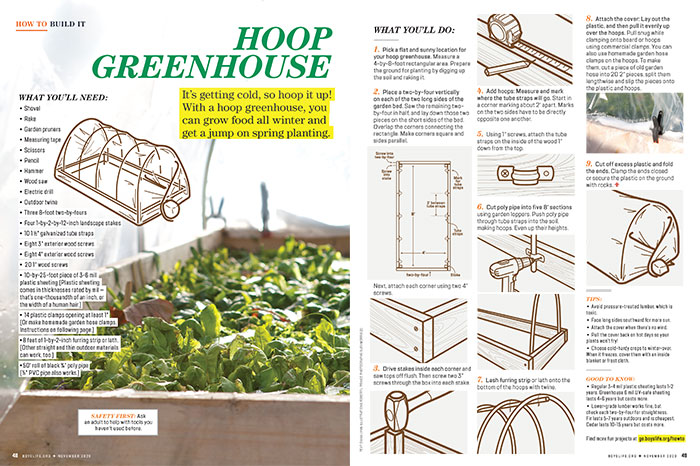 BL HOW TO BUILD IT: HOOP GREENHOUSE
It's getting cold, so hoop it up! With a hoop greenhouse, you can grow food all winter and get a jump on spring planting.
• How to Make a Hoop Greenhouse
---
ONLY IN OUR BOY SCOUT EDITION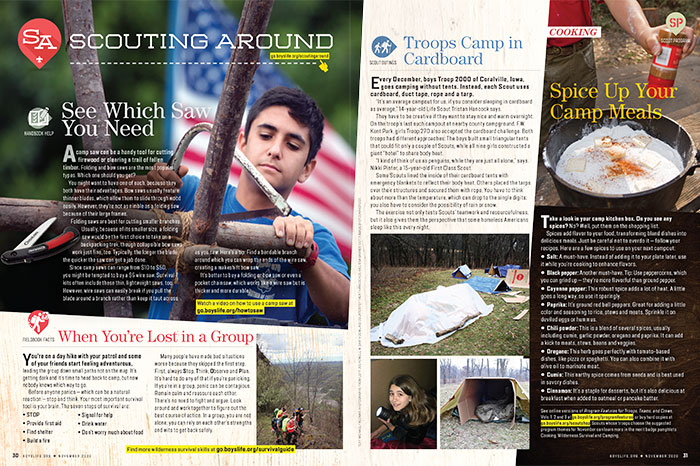 SCOUTING AROUND: SPICE UP YOUR CAMP MEALS
Spices add flavor to your food, transforming bland dishes into delicious meals. Just be careful not to overdo it.
• Visit the Scouting Around blog
---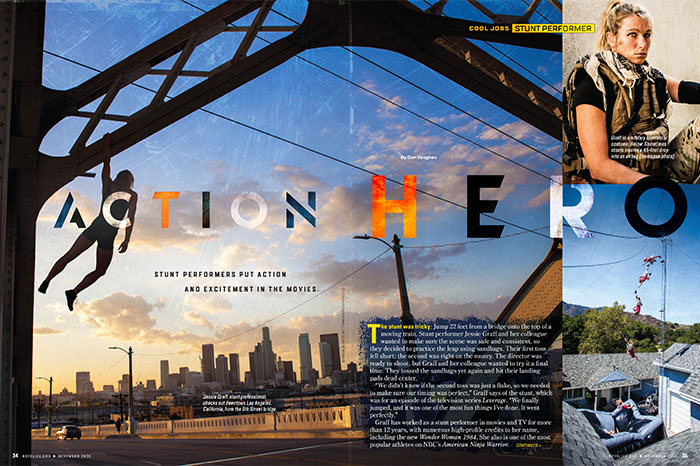 COOL JOBS: STUNT PERFORMER
Stunt performers put action and excitement in the movies.
---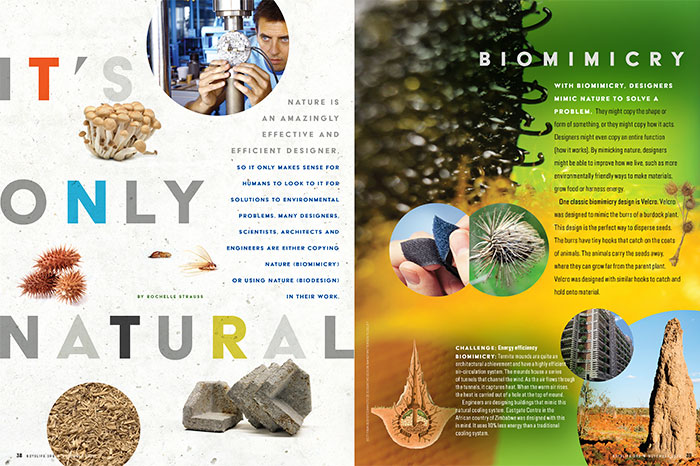 IT'S ONLY NATURAL
Some designers copy or use nature to solve environmental challenges.
---
ONLY IN OUR CUB SCOUT EDITION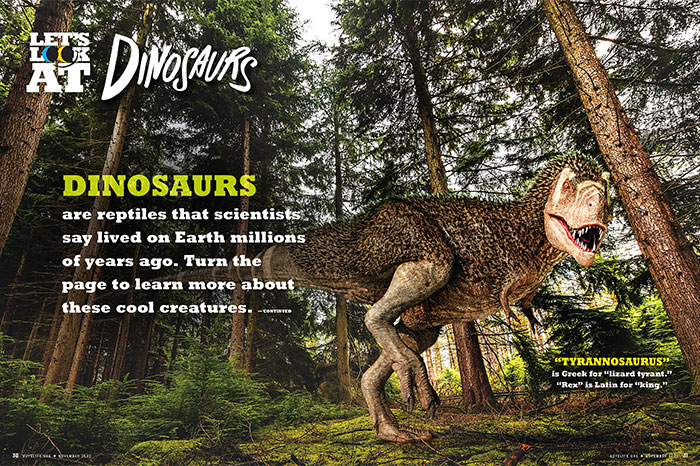 LET'S LOOK AT DINOSAURS
Read it! Color it! Get it all in this special Cub Scout section.
---
AND MORE!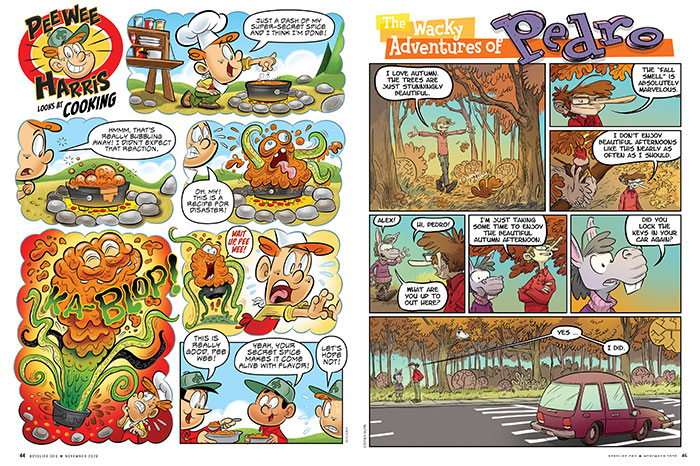 Look for the regular score of comics, jokes, games, Scouts in Action, Tradin' Post and more! Only in the November 2020 issue of Boys' Life!
• The Wacky Adventures of Pedro
• Pee Wee Harris
• Scouts in Action
• More S.I.A.
Inspire Leadership, Foster Values: Donate to Scouting
When you give to Scouting, you are making it possible for young people to have extraordinary opportunities that will allow them to embrace their true potential and become the remarkable individuals they are destined to be.
Donate Today