Inside the December 2020 Issue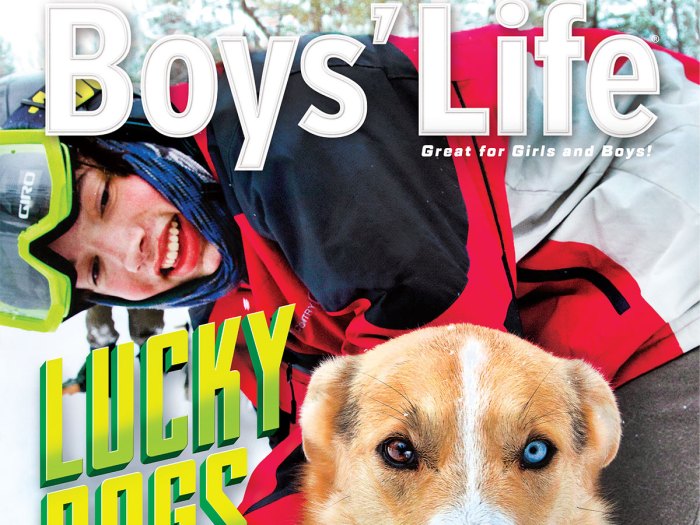 Here's what you'll find inside the December 2020 issue of Boys' Life magazine. Remember, many articles are only available to subscribers and are not available online.
Please visit scoutlife.org/subscribe to subscribe to the print or digital editions of Boys' Life magazine.
---
DECEMBER 2020 FEATURES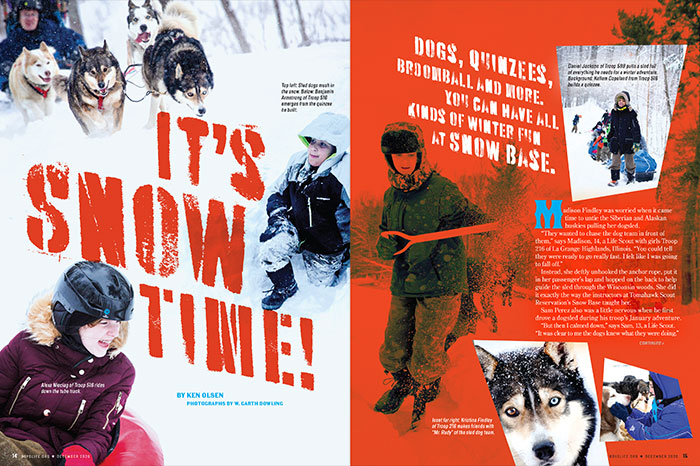 IT'S SNOW TIME!
Dogs, quinzees, broomball and more. You can have all kinds of winter fun at Snow Base.
• What's More Fun Than Winter Camping? Winter Camping with Pups!
---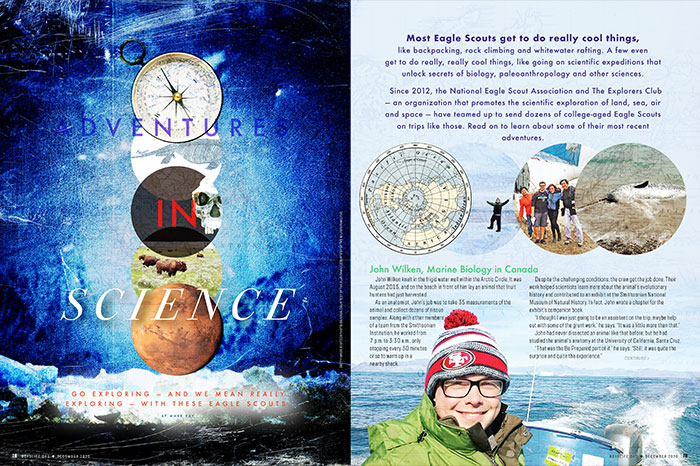 ADVENTURES IN SCIENCE
Go exploring — and we mean really exploring — with these Eagle Scouts.
---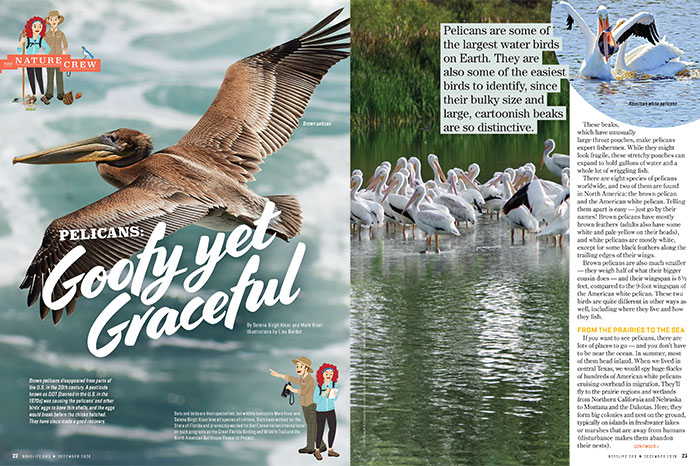 NATURE CREW: PELICANS
These birds are goofy yet graceful.
---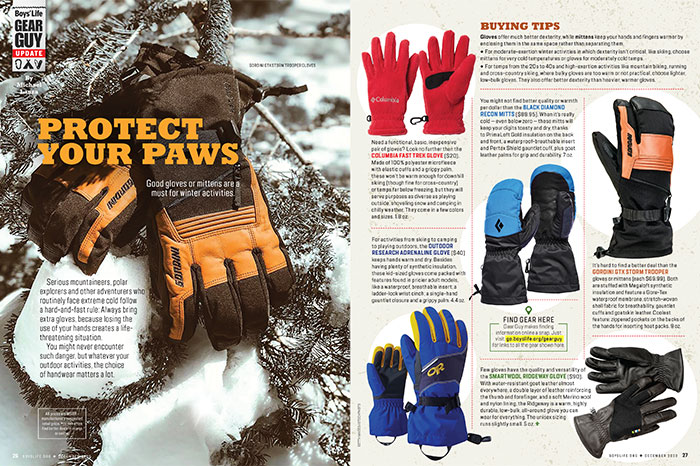 GEAR GUY UPDATE: PROTECT YOUR PAWS
Good gloves or mittens are a must for winter activities.
• How to Buy Good Gloves or Mittens for Winter Activities
---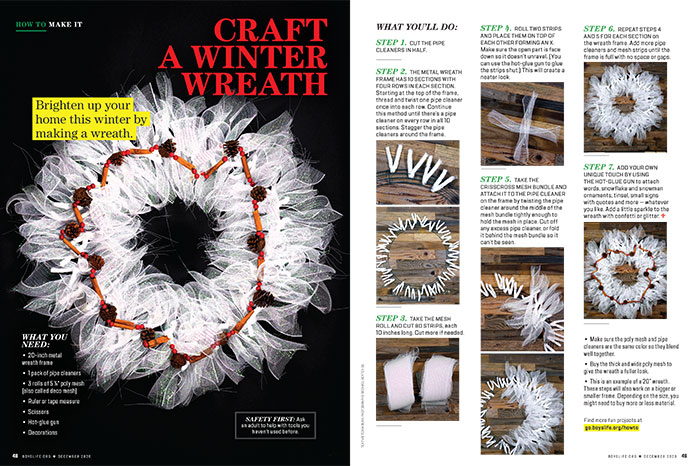 BL HOW TO MAKE IT: WINTER WREATH
Brighten up your home this winter by making a wreath.
• How to Craft a Winter Wreath
---
ONLY IN OUR BOY SCOUT EDITION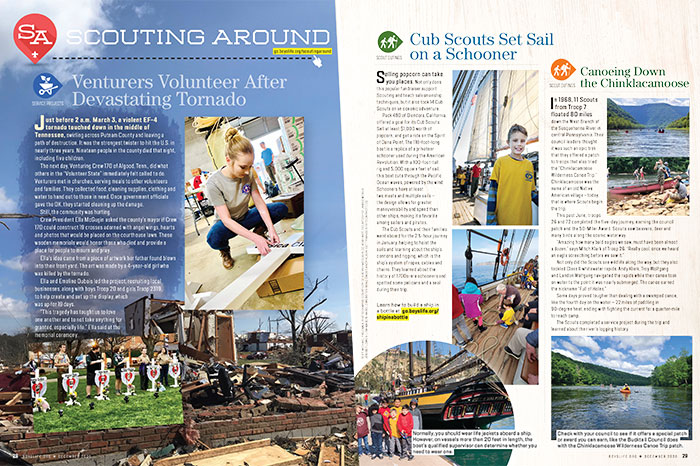 SCOUTING AROUND: GET YOUR DISC ON
Ultimate is an easy game your unit can do — all you need is a field and a flying disc.
• Visit the Scouting Around blog
---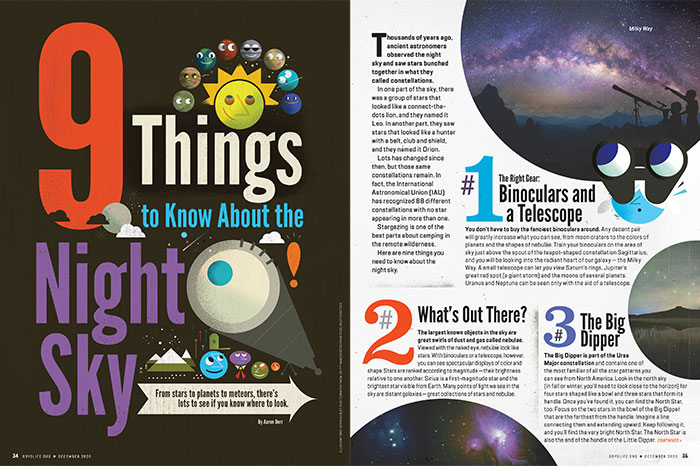 9 THINGS TO KNOW ABOUT THE NIGHT SKY
From stars to planets to meteors, there's lots to see if you know where to look.
• 9 Things to Know About the Night Sky
• Take a Video Tour of the Winter Sky
---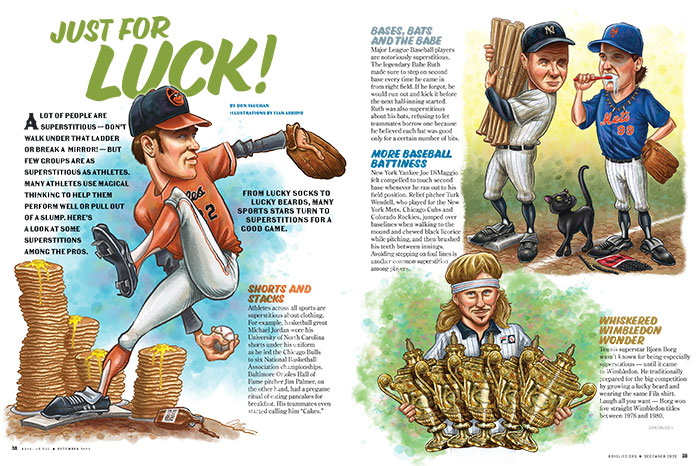 JUST FOR LUCK!
From lucky socks to lucky beards, many sports stars turn to superstitions for a good game.
• Crazy and Unusual Superstitions of Pro Athletes
---
ONLY IN OUR CUB SCOUT EDITION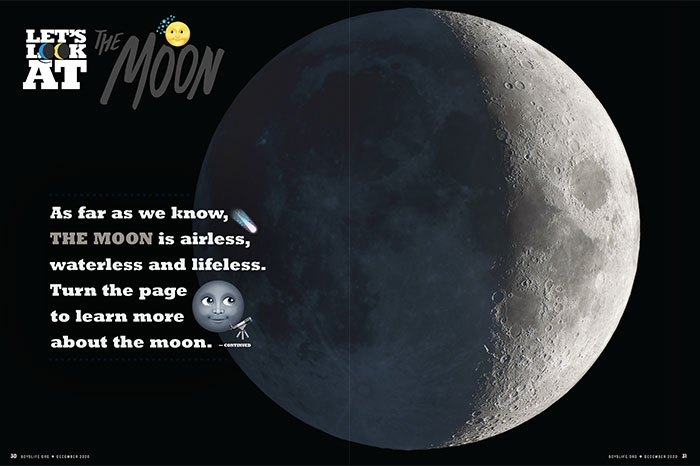 LET'S LOOK AT THE MOON
Read it! Color it! Get it all in this special Cub Scout section.
---
AND MORE!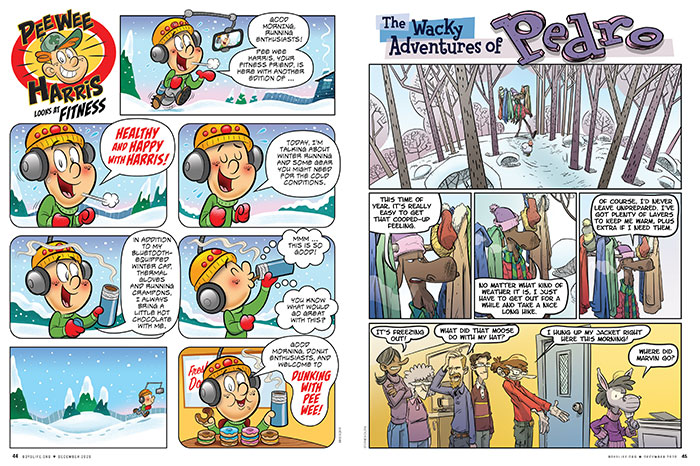 Look for the regular score of comics, jokes, games, Scouts in Action, Tradin' Post and more! Only in the December 2020 issue of Boys' Life!
• The Wacky Adventures of Pedro
• Pee Wee Harris
• Scouts in Action
• More S.I.A.
Inspire Leadership, Foster Values: Donate to Scouting
When you give to Scouting, you are making it possible for young people to have extraordinary opportunities that will allow them to embrace their true potential and become the remarkable individuals they are destined to be.
Donate Today