Inside the March 2021 Issue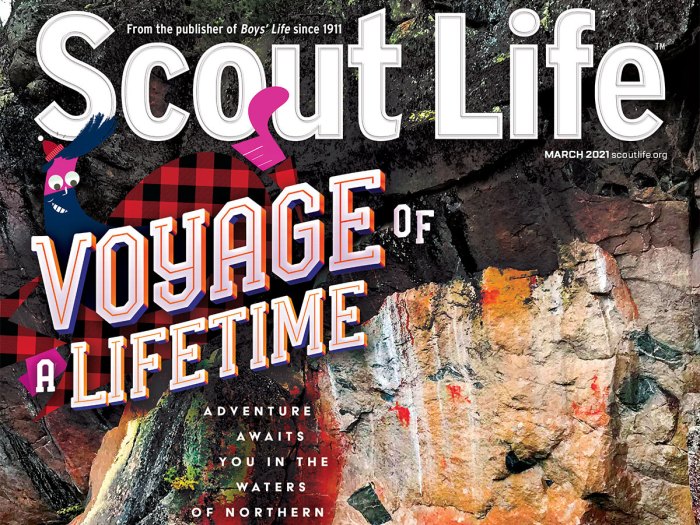 Here's what you'll find inside the March 2021 issue of Scout Life magazine. Remember, many articles are only available to subscribers and are not available online.
Please visit scoutlife.org/subscribe to subscribe to the print or digital editions of Scout Life magazine.
---
MARCH 2021 FEATURES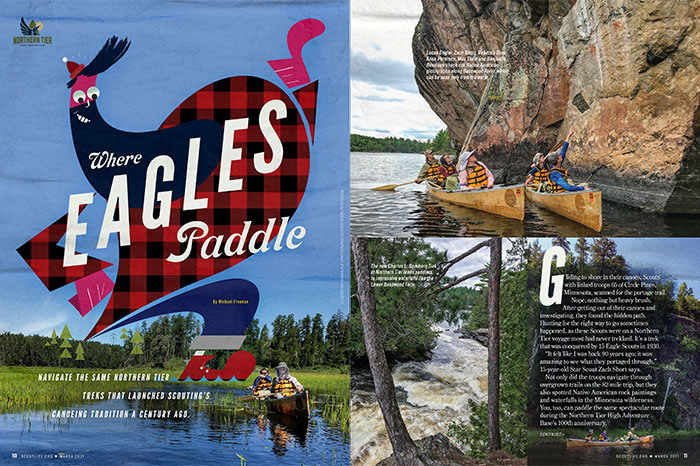 WHERE EAGLES PADDLE
Navigate the same Northern Tier treks that launched Scouting's canoeing tradition a century ago.
• Scouts Navigate the Same Northern Tier Treks That Launched Scouting's Canoeing Tradition
---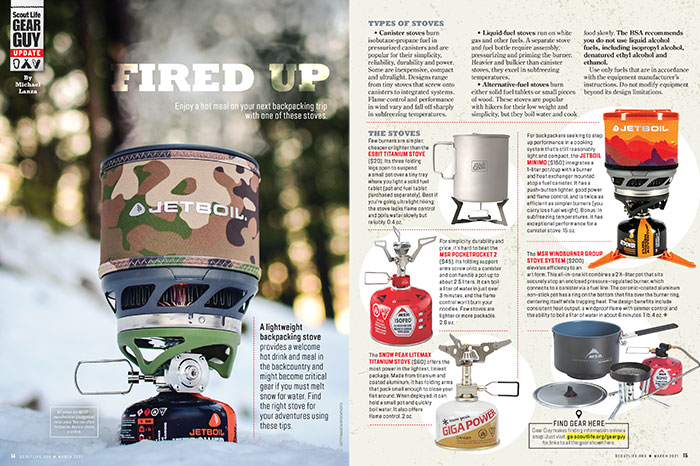 GEAR GUY: FIRED UP
Have a hot meal on your next backpacking trip with one of these stoves.
• Backpacking Stoves Buying Guide
---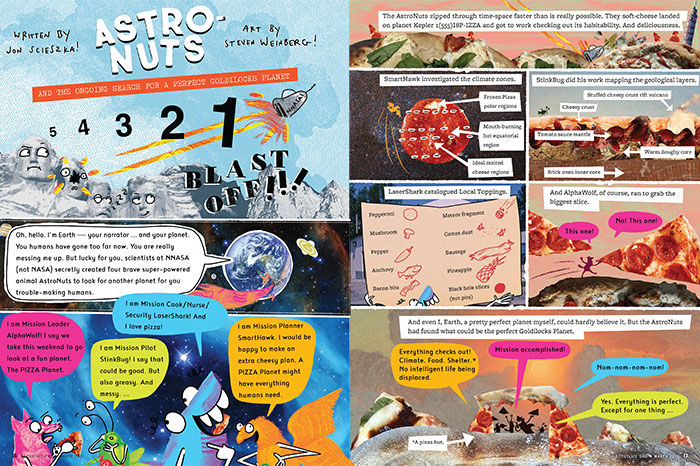 FICTION: ASTRONUTS AND THE ONGOING SEARCH FOR A PERFECT GOLDILOCKS PLANET
Scientists at NNASA (not NASA) secretly created four brave super-powered animal AstroNuts to look for another planet.
---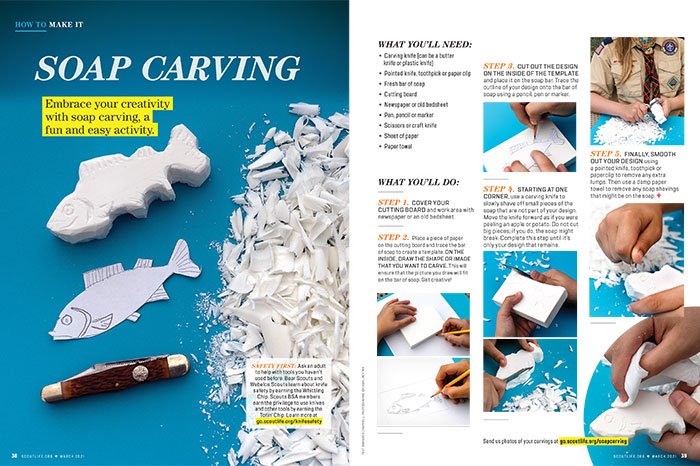 SL HOW TO MAKE IT: SOAP CARVING
Embrace your creativity with soap carving, a fun and easy activity.
---
ONLY IN OUR SCOUTS BSA EDITION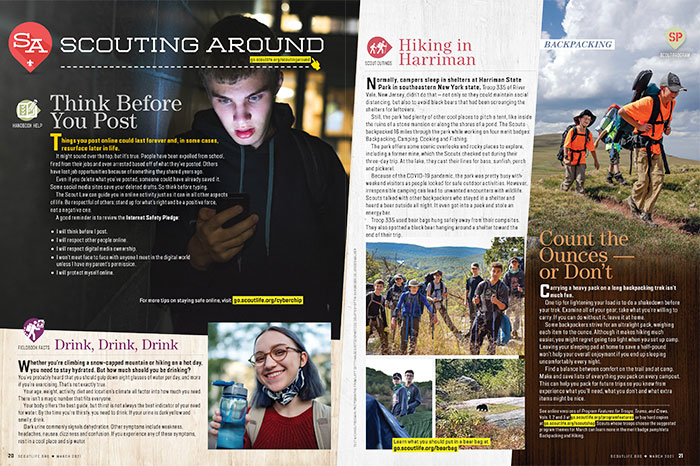 SCOUTING AROUND: COUNT THE OUNCES — OR DON'T
Carrying a heavy pack on a long backpacking trek isn't much fun. One tip for lightening your load is to do a shakedown before your trek..
• Visit the Scouting Around blog
---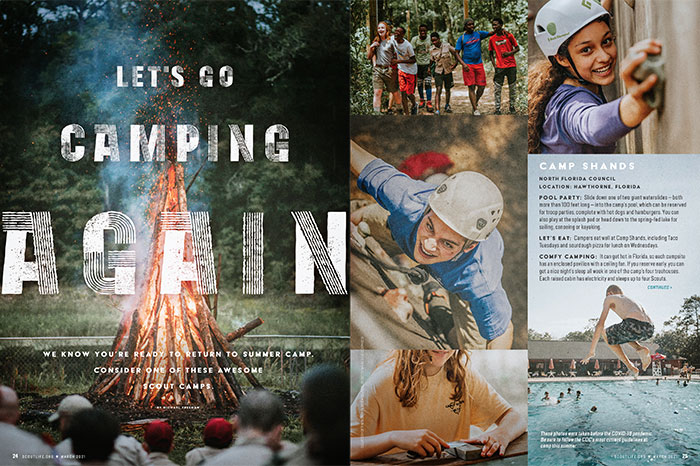 LET'S GO CAMPING AGAIN
We know you're ready to return to summer camp. Consider one of these awesome Scout camps.
---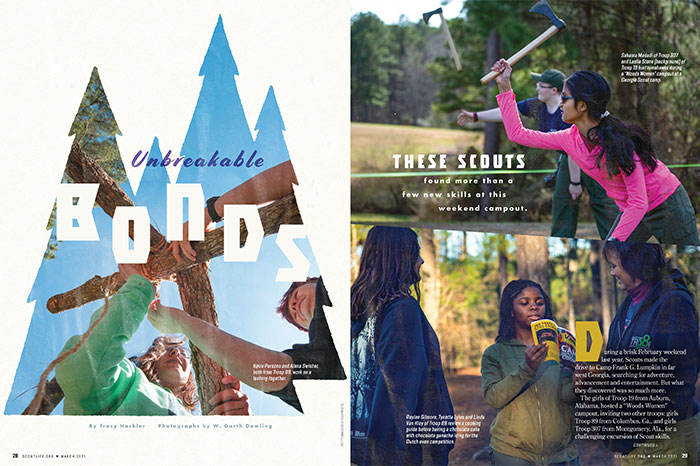 UNBREAKABLE BONDS
These Scouts found more than a few new skills at this weekend campout.
• Scouts Form Unbreakable Bonds at Weekend Campout
---
ONLY IN OUR CUB SCOUT EDITION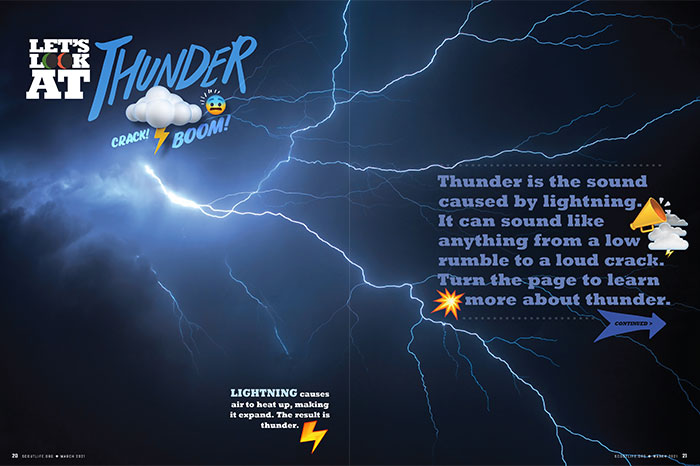 LET'S LOOK AT THUNDER
Read it! Color it! Get it all in this special Cub Scout section.
---
AND MORE!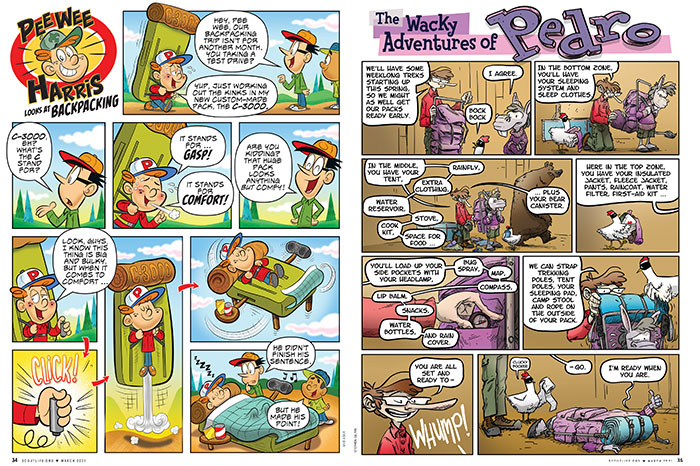 Look for the regular score of comics, jokes, games, Scouts in Action, Tradin' Post and more! Only in the March 2021 issue of Scout Life!
• The Wacky Adventures of Pedro
• Pee Wee Harris
• Scouts in Action
• More S.I.A.
Inspire Leadership, Foster Values: Donate to Scouting
When you give to Scouting, you are making it possible for young people to have extraordinary opportunities that will allow them to embrace their true potential and become the remarkable individuals they are destined to be.
Donate Today