It's Boysies Time! These Are the Best Videogames of 2017
It's been an epic year for videogames. So blow those trumpets. Bang those drums. It's time for the Boysie Awards. Here are BL's picks for the best videogames of the year!
Best Mobile Game | Monument Valley 2
The first version of this game won BL's Best Mobile Game category back in 2014, and there's no way around awarding the sequel, too. If you like puzzles, the brain twisters in Monument Valley 2 are masterpieces. Every second of the game is steeped in mystery and wonder. And the sheer awe you get from the artwork and music can't be denied. It's a perfect mobile game, full of palaces and temples, joy and even some frustration as you wonder about your next move.
Most Challenging | Cuphead
First thing: Cuphead looks amazing. It's unlike any game you've played before. But it's the bosses that shine here. An angry, spitting potato. A giant carrot with wild eyes that shoot death rays. A flying machine with a pointy nose who tosses tornadoes at you. Every boss here is unique. And the game is incredibly tough. Finish it and you can brag, 'I beat that boss on the last level' — when many players can't even get to the last level. But the graphics are so great you'll want to play no matter how challenging.
Best VR Game | Star Trek: Bridge Crew
Star Trek: Bridge Crew is all about the bridge, the place where all the orders happen. Take a look around: these are the people, including Spock, you carefully command. But the information they give you is just as important as your commands. That's because you have to make your decisions about whether others in space are friends or foes. The game is all about strategy and space exploration. The graphics in space are pretty wondrous, making the game feels like you're really in space. You can't ask for much more than that.
Best Action Game | Knack II
Yes, the debut of Knack four years ago needed work. But the refinements in Knack II make you understand what a joy experiencing Knack can be. The big guy who can turn into a little guy somehow is more fun with improved graphics. But it's more than Knack's look. The platforming gameplay is challenging from the get-go. The action scenes use camera angles that are so inventive, you'll think you're inside one of today's better action movies. And there's a co-op experience you and a pal can enjoy.
Best Platformer | Super Mario Odyssey
Super Mario Odyssey was one of the year's finest offerings, filled with dinosaurs, faraway locales, actual human beings and plenty of open-world exploring. Yes, there are plenty of classic pipes and coins, too. Not since the first Super Mario Galaxy has there been a more inventive Mario game. There's never been a truly expansive open world Mario before. There are a half dozen jaw-dropping moments in Super Mario Odyssey. If you love being astonished at what you find in the nooks and crannies of a game starring the world's most recognizable character, Super Mario Odyssey is for you.
Best Open-World Game | The Legend of Zelda: Breath of the Wild
OK, we'll say it: This is the best game Nintendo has ever made. The Legend of Zelda: Breath of the Wild is like a being on an otherworldly adventure. And what an adventure it is. You can play for a month and still not see everything. As Link, you evolve into the ultimate hero. Sure, that's the case in just about every game, but Breath of the Wild quietly teaches you about respect, helping others and honesty, too. Maybe good doesn't always triumph over evil in the real world. But in this game, if you try hard enough, you're the hero who saves everyone in the Hyrule — by doing the right things.
Best 3DS Game | Metroid: Samus Returns
Metroid: Samus Returns is all about deep, dark labyrinths. If you haven't played a Metroid game before, digging through these magnificent mazes makes Samus Returns much more than a sidescroller. Here, you play as Samus Aran, a strong, silent bounty hunter trying to save the world by flying to the seemingly barren planet SR388. Underground, you discover Metroids, alien parasites who seem to attack at every turn. But what's best about this game is how challenging and deep it is. It's one of those rare games that's so compelling, you can't go wrong by purchasing it.
Best Racing Game | Mario Kart 8 Deluxe
Mario Kart 8 Deluxe for the Nintendo Switch is a game full of strategy, speed and customization. This racing remake for the new Nintendo Switch will make you want to speed wildly all over again — even if you enjoyed it on the Wii U. Mario Kart 8 Deluxe includes all the downloadable content from the Wii U version, new characters from Splatoon and the Urchin Underpass Battle course. There are also five battle modes, including the epic Balloon Battle. Packed full of Nintendo's cute, recognizable and powerful characters, it's the most personality-driven Mario Kart game ever.
Best Sports Game | Madden 18
It's all the great modes that make Madden 18 our favorite sports game of the year. The most enjoyable new Madden mode is the MUT Squad. MUT means Madden Ultimate Team and this feature pits three versus three online. That doesn't mean you won't have two full teams playing. You will. Here, you can choose to control the offense or the defense with the Ultimate Team you've assembled. Madden is always a very playable, deep game, and this edition is terrific. It's not the finest Madden game ever made, but it's among the most replayable games of the year. And that's what makes a truly great sports game.
Best Role-Playing Game | Pyre
Pyre stands just behind The Legend of Zelda: Breath of the Wild as one of the year's best games. You start as a lowly illiterate character who's banished from your home. As you proceed, you become stronger, wiser and more knowledgeable. Pyre is generally such a well-balanced game, it should be required playing for all gamemakers. But as a player, you don't have to think about how it was made. Whether you're rooting around inside the crazy covered wagon that can fly among the stars or talking with a winged being with attitude, you just want to keep on going to see what's next. Even the acting and soundtrack is excellent.
Boysie Game of the Year | The Legend of Zelda: Breath of the Wild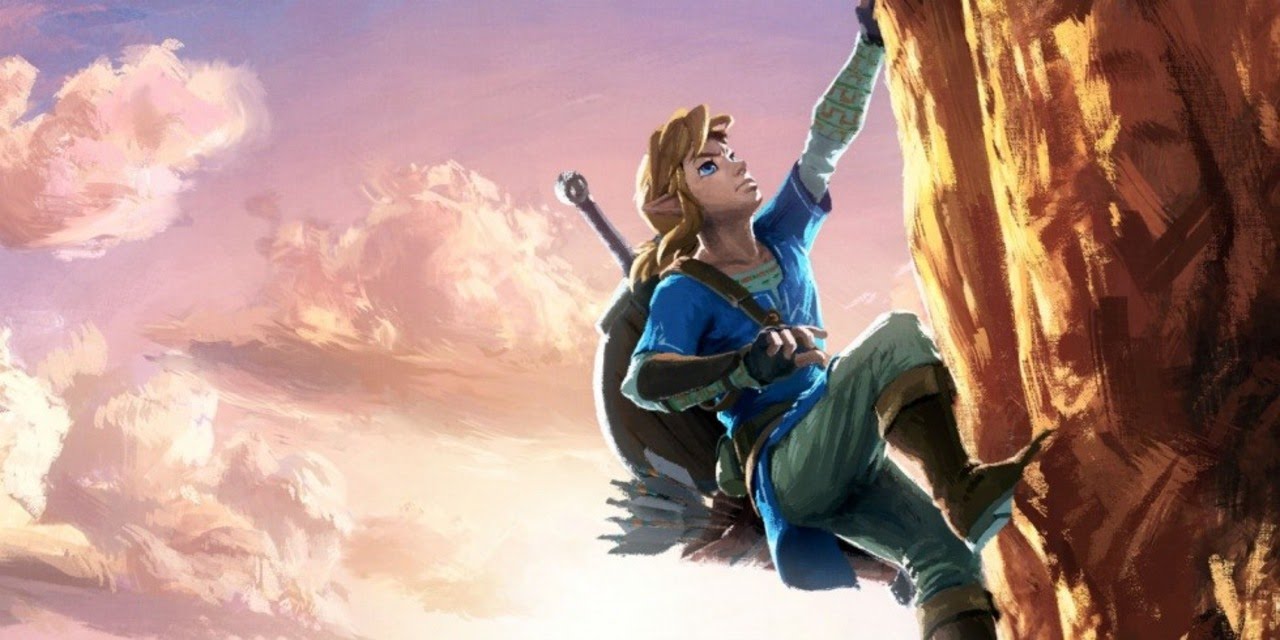 What more can you say about one of the greatest games ever made? The Legend of Zelda: Breath of the Wild is an instant classic. In a year of great games, it stood out as the very best. Its combination of graphics, adventure, music and open-world exploration will have you going back to Hyrule as much as possible. We'll never forget the first time we climbed to the tops of mountains and looked out on the mythical kingdom of Hyrule, seeing waterfalls, a sunset, forests, lakes, shrines and castles. This is what gaming is all about: transporting you to faraway lands on epic adventures. No game did that better in 2017.
Game of the Year — Readers' Choice | The Legend of Zelda: Breath of the Wild
With 30 precent of the vote, it's no surprise that Boys' Life readers picked The Legend of Zelda: Breath of the Wild as the best game of the year, too. Coming in at a close second? Super Mario Odyssey. Have a different pick? Let us know in the comments.
Honorable Mentions:
Sonic Mania was a welcomed return to form for everyone's favorite hedgehog.
Arms one-of-a-kind fighting style made it one of the most fast-paced battle games this year.
Mario + Rabbids Kingdom Battle was one of the year's most surprising, hilarious games.
Minecraft Story Mode: Season Two brought new depth to the classic world of Minecraft.
Forza 7 made auto racing feel real, even for those of us without a license.
Splatoon 2 was probably the funniest, silliest, most hilarious multiplayer game of the year.
Inspire Leadership, Foster Values: Donate to Scouting
When you give to Scouting, you are making it possible for young people to have extraordinary opportunities that will allow them to embrace their true potential and become the remarkable individuals they are destined to be.
Donate Today