Inside the April 2019 Issue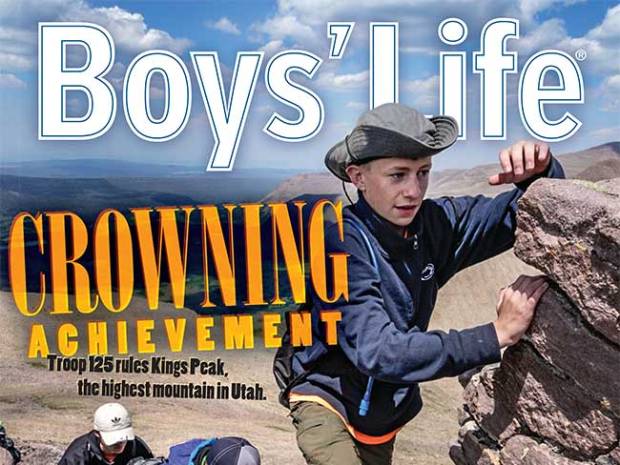 Here's what you'll find inside the April 2019 issue of Boys' Life magazine. Remember, many articles are only available to subscribers and are not available online.
Please visit scoutlife.org/subscribe to subscribe to the print or digital editions of Boys' Life magazine.
---
APRIL 2019 FEATURES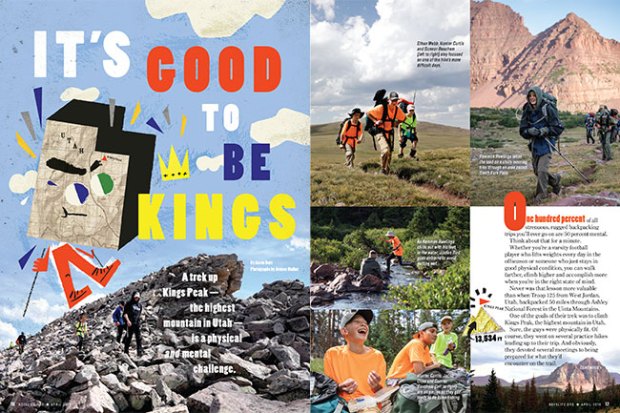 It's Good to Be Kings
A trek up Kings Peak — the highest mountain in Utah — is a physical and mental challenge.
---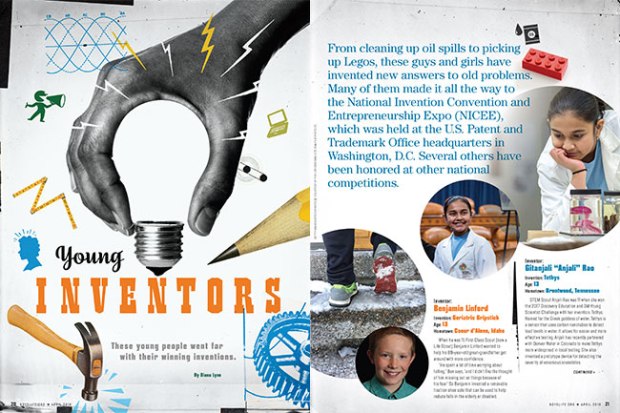 Young Inventors
These young people went far with their winning inventions.
---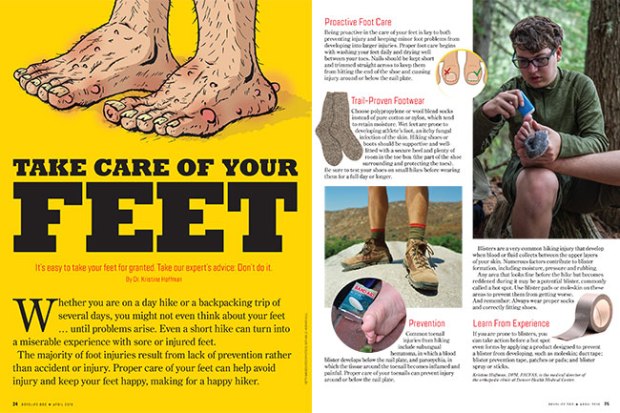 Take Care of Your Feet
It's easy to take your feet for granted. Take our expert's advice: Don't do it.
---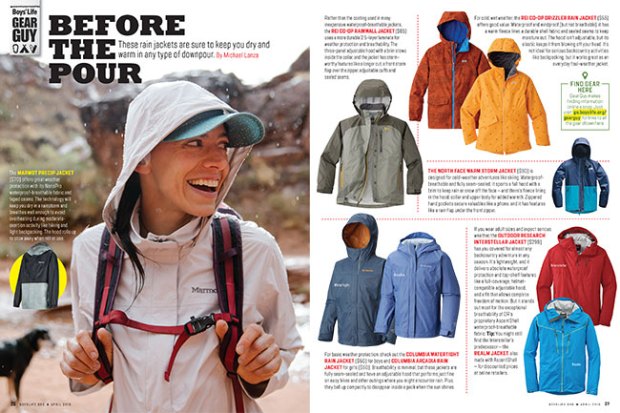 Gear Guy: Before the Pour
These rain jackets are sure to keep you dry and warm in any type of downpour.
• How to buy a good rain jacket
---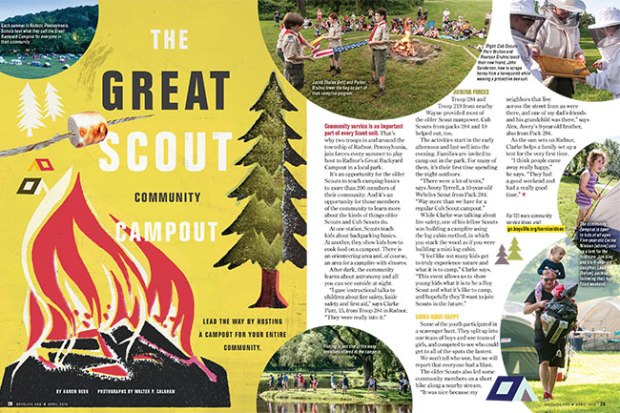 The Great Scout Community Campout
Lead the way by hosting a campout for your entire community.
• Photos from the Great Scout Community Campout
---
BL How: Pack a Backpack
Make your backpacking trip easier by packing the right way. Here's how.
---
ONLY IN OUR BOY SCOUT EDITION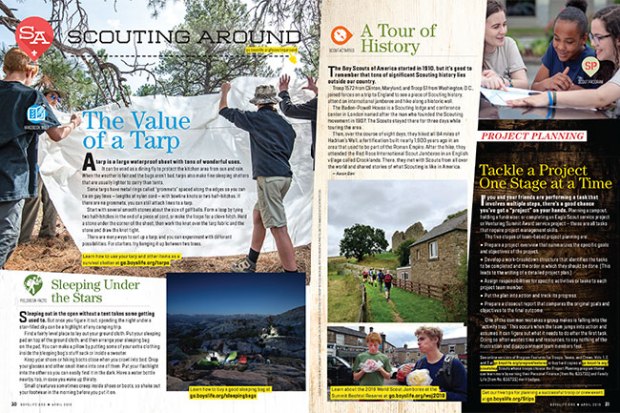 Scouting Around: Tackle a Project One Stage at a Time
Planning a campout, holding a fundraiser or completing a service project are all tasks that require project management skills.
• Visit the Scouting Around blog
---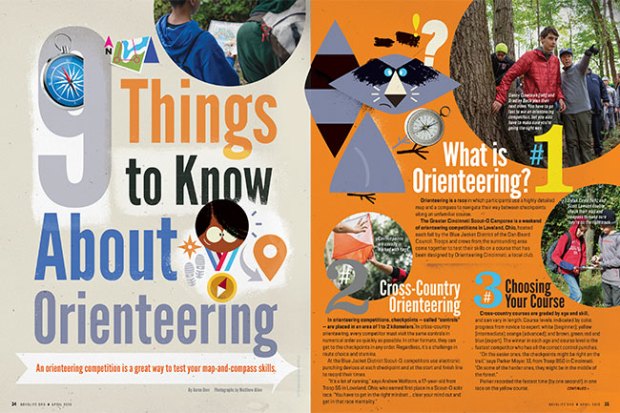 9 Things to Know About Orienteering
An orienteering competition is a great way to test your map-and-compass skills.
---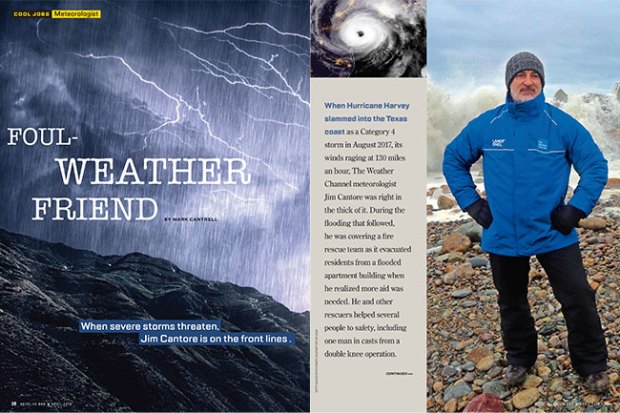 Cool Jobs Meteorologist: Foul-Weather Friend
When severe storms threaten, Jim Cantore is on the front lines.
• What it's like to be a meteorologist
---
ONLY IN OUR CUB SCOUT EDITION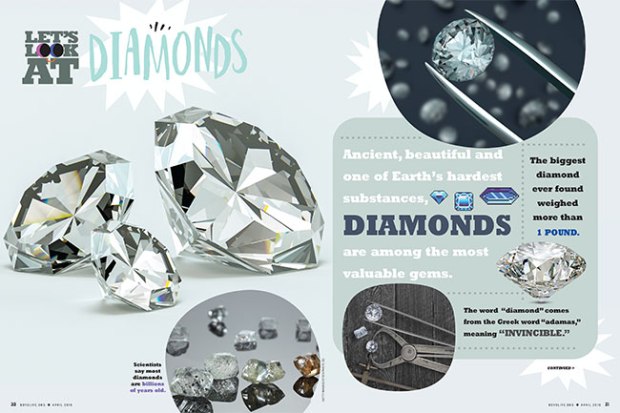 Let's Look at Diamonds
Read it! Color it! Get it all in this special Cub Scout section.
---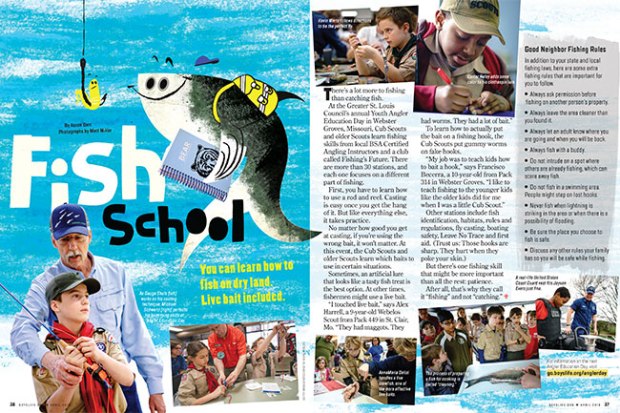 Fish School
You can learn how to fish on dry land. Live bait included.
• Young Angler Education Day gets Scouts fishing
---
AND MORE!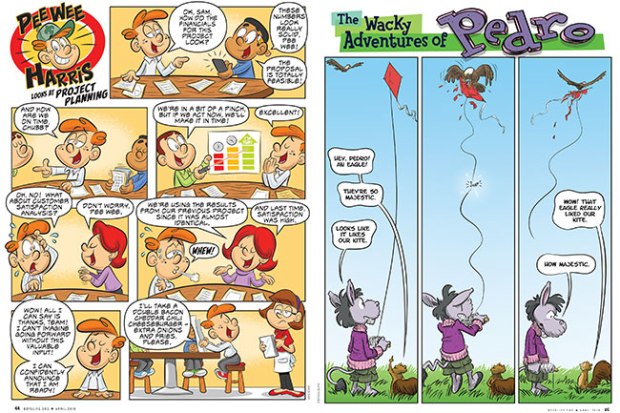 Look for the regular score of comics, jokes, games, Scouts in Action, Tradin' Post and more! Only in the April 2019 issue of Boys' Life!
• The Wacky Adventures of Pedro
• Pee Wee Harris
• Tales From the Campfire
• Scouts in Action
• More S.I.A.
---
Inspire Leadership, Foster Values: Donate to Scouting
When you give to Scouting, you are making it possible for young people to have extraordinary opportunities that will allow them to embrace their true potential and become the remarkable individuals they are destined to be.
Donate Today