Inside the September 2022 Issue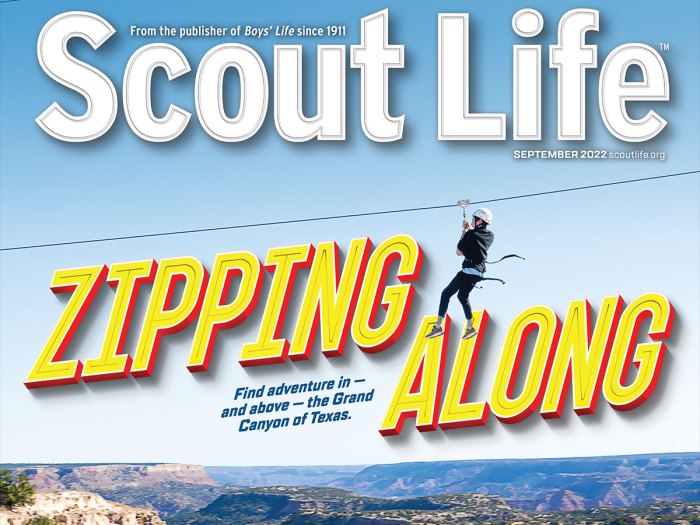 Here's what you'll find inside the September 2022 issue of Scout Life magazine. Remember, many articles are only available to subscribers and are not available online.
Please visit scoutlife.org/subscribe to subscribe to the print or digital editions of Scout Life magazine.
---
SEPTEMBER 2022 FEATURES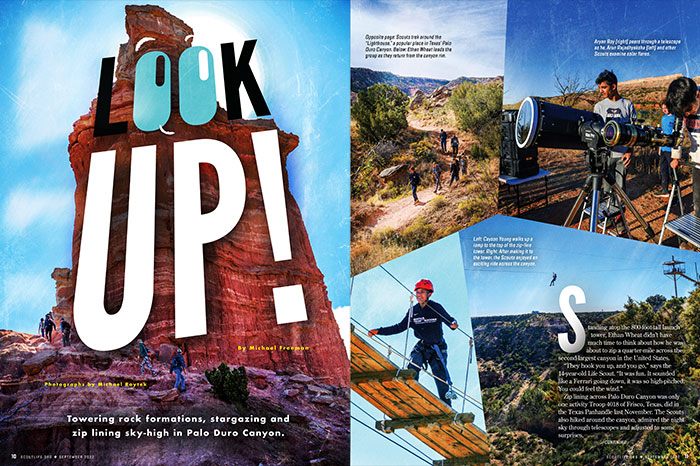 LOOK UP!
Towering rock formations, stargazing and zip lining sky-high in Palo Duru Canyon.
• Scouts Experience Towering Rock Formations, Stargazing, Zip Lining in Palo Duro Canyon
---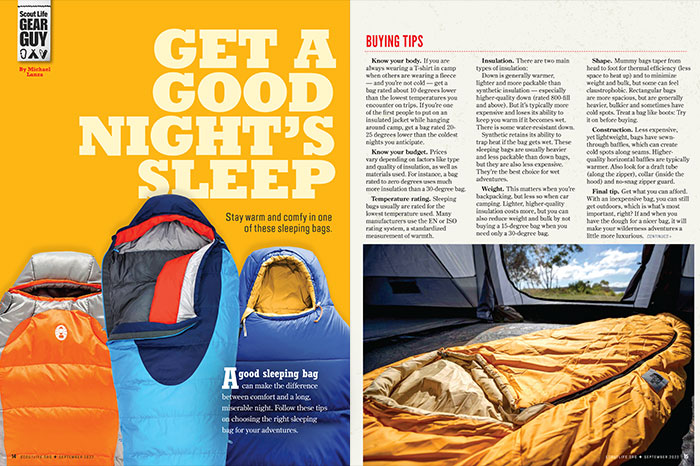 GEAR GUY: GET A GOOD NIGHT'S SLEEP
Stay warm and comfy in one of these sleeping bags.
• How to Buy the Best Sleeping Bag
---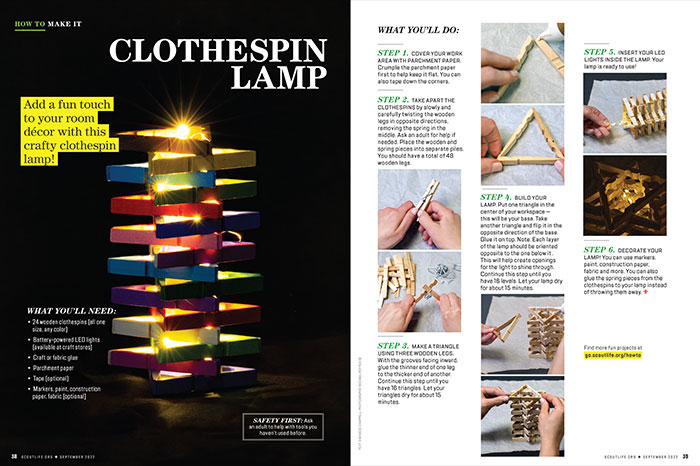 HOW TO MAKE IT: CLOTHESPIN LAMP
Add a fun touch to your room décor with this crafty clothespin lamp!
• How to Make a Clothespin Lamp
---
ONLY IN OUR SCOUTS BSA EDITION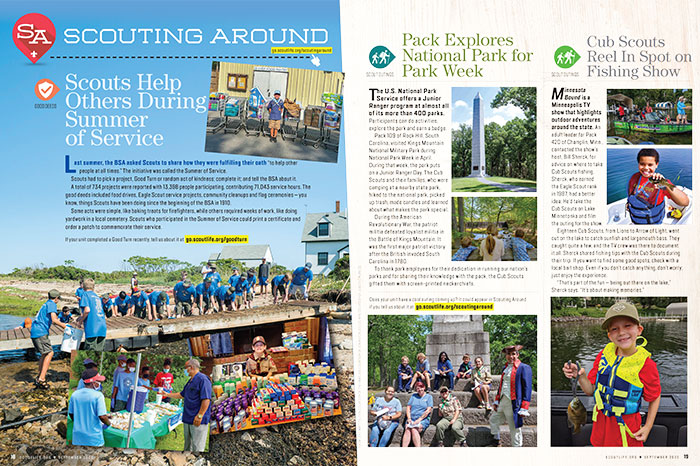 SCOUTING AROUND: SEARCH AND RESCUE
Hundreds of people go missing around the country every day. You can practice search and rescue techniques at your next Scout meeting.
• Visit the Scouting Around blog
---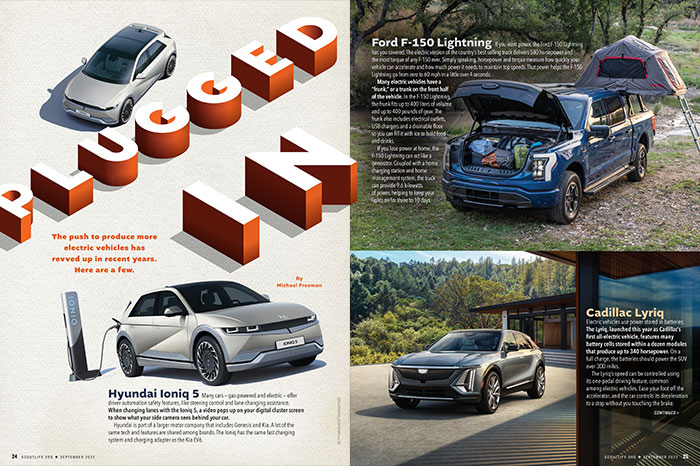 PLUGGED IN
The push to produce more electric vehicles has revved up in recent years. Here are a few.
• Check Out These 7 Awesome Electric Vehicles
---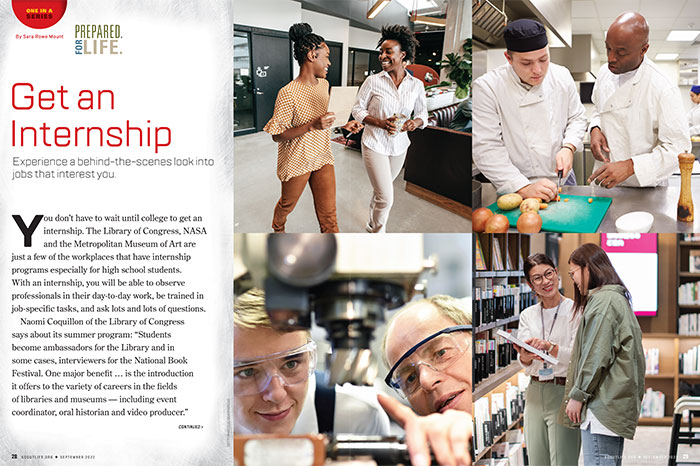 PREPARED FOR LIFE: GET AN INTERNSHIP
Experience a behind-the-scenes look into jobs that interest you.
• How To Get an Internship as a High School Student
---
ONLY IN OUR CUB SCOUT EDITION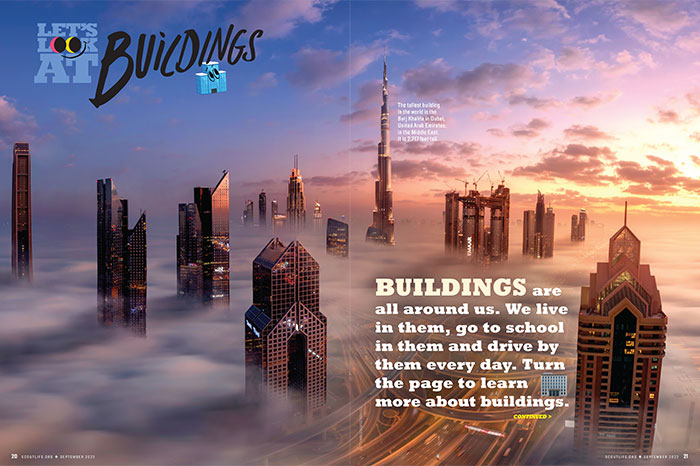 LET'S LOOK AT BUILDINGS
Read it! Color it! Get it all in this special Cub Scout section.
---
AND MORE!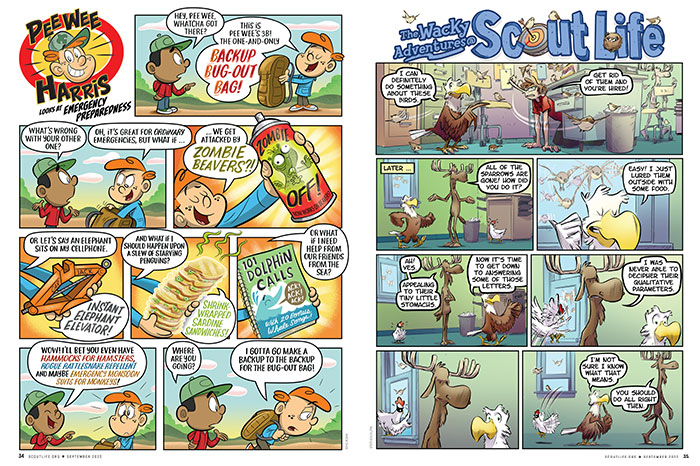 Look for the regular score of comics, jokes, games, Scouts in Action and more! Only in the September 2022 issue of Scout Life!
• Wacky Adventures
• Pee Wee Harris
• Scouts in Action
• More S.I.A.
Inspire Leadership, Foster Values: Donate to Scouting
When you give to Scouting, you are making it possible for young people to have extraordinary opportunities that will allow them to embrace their true potential and become the remarkable individuals they are destined to be.
Donate Today