Inside the May 2019 Issue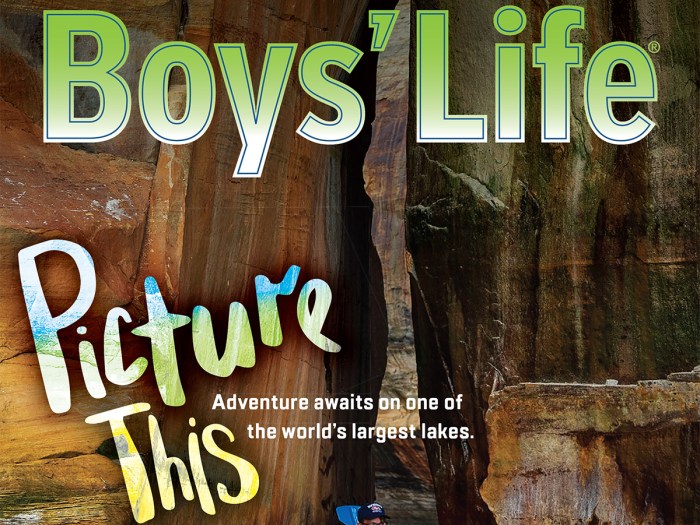 Here's what you'll find inside the May 2019 issue of Boys' Life magazine. Remember, many articles are only available to subscribers and are not available online.
Please visit scoutlife.org/subscribe to subscribe to the print or digital editions of Boys' Life magazine.
---
MAY 2019 FEATURES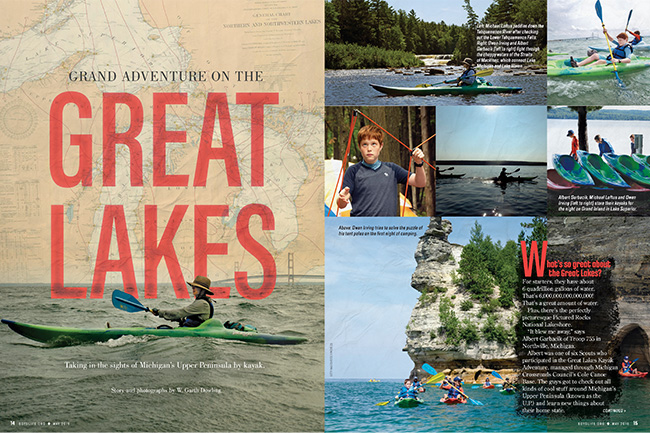 Grand Adventures on the Great Lakes
Taking in the sights of Michigan's Upper Peninsula by kayak.
• Scouts take in the sights and sounds of The Great Lakes by kayak
---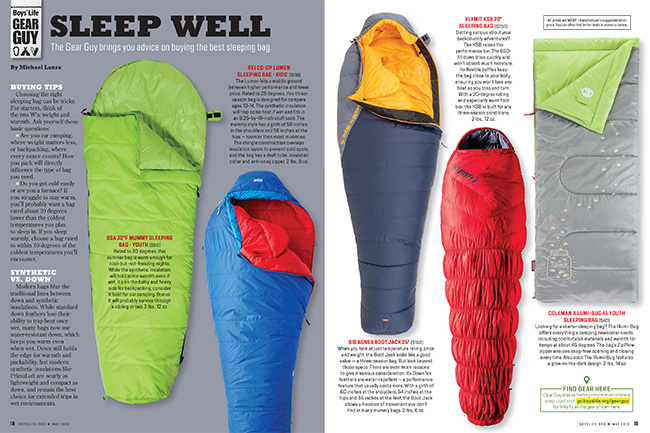 Gear Guy: Sleep Well
The Gear Guy brings you advice on buying the best sleeping bag.
---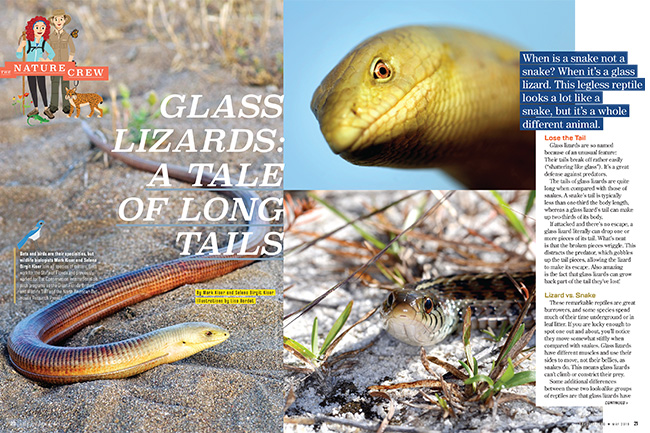 The Nature Crew: Glass Lizards
When is a snake not a snake? When it's a glass lizard.
---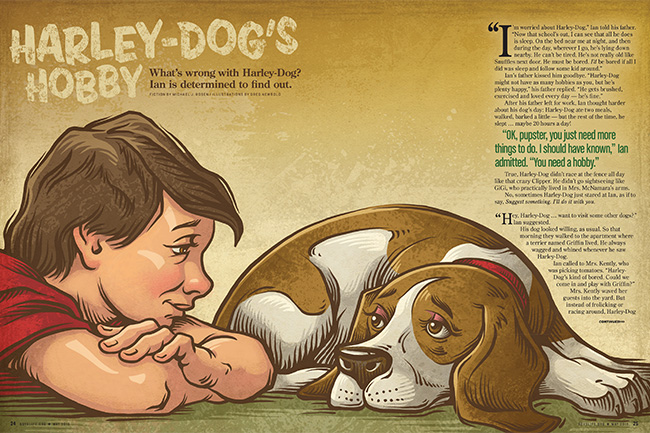 Fiction: Harley-Dog's Hobby
What's wrong with Harley-Dog? Ian is determined to find out.
• How to buy a good rain jacket
---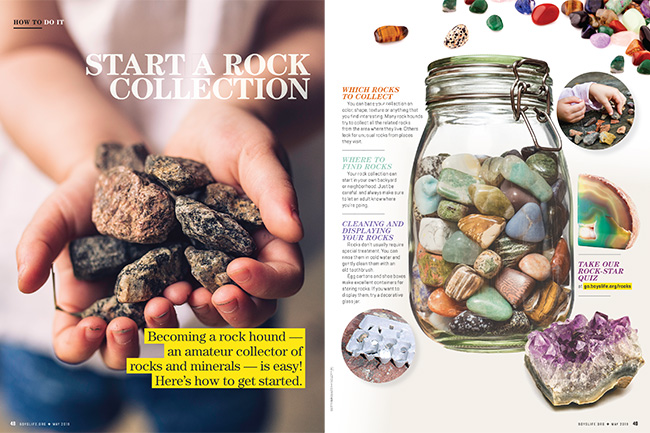 BL How to Do It: Rock Collection
Here are a few ideas and concepts that can help you get started on your rock collection.
• Photos from the Great Scout Community Campout
---
ONLY IN OUR BOY SCOUT EDITION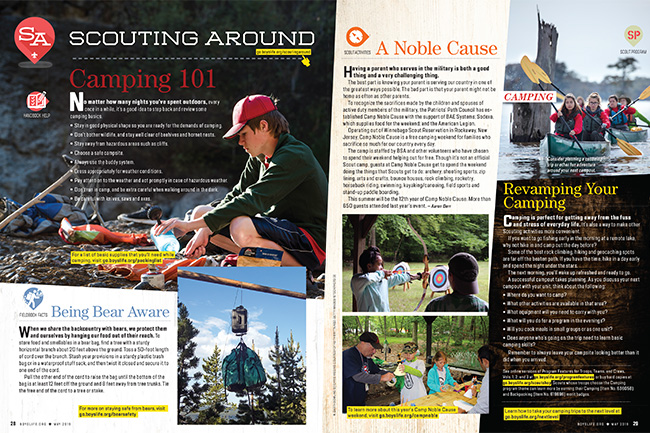 Scouting Around: Revamping Your Camping
Camping is perfect for getting away from the fuss and stress of everyday life. It's also a way to make other Scouting activities more convenient.
• Visit the Scouting Around blog
---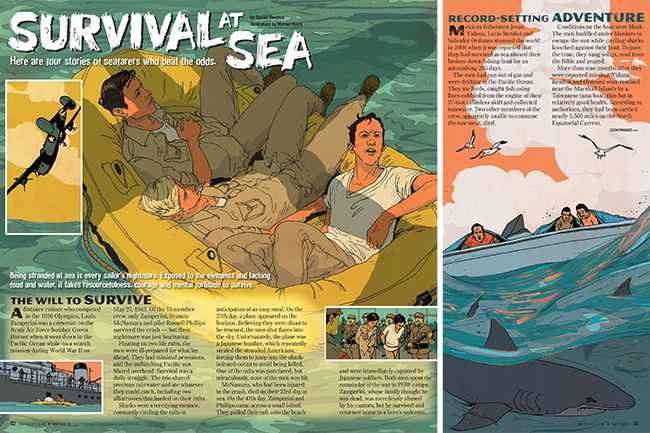 Survival at Sea
Here are four stories of seafarers who beat the odds.
---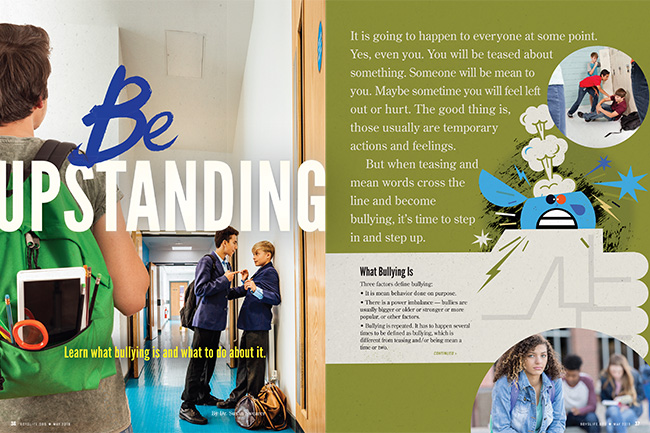 Be Upstanding
Learn what bullying is and what to do about it.
---
ONLY IN OUR CUB SCOUT EDITION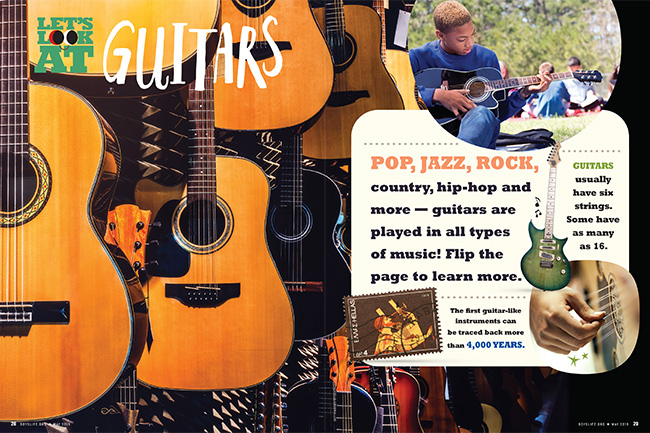 Let's Look at Guitars
Read it! Color it! Get it all in this special Cub Scout section.
---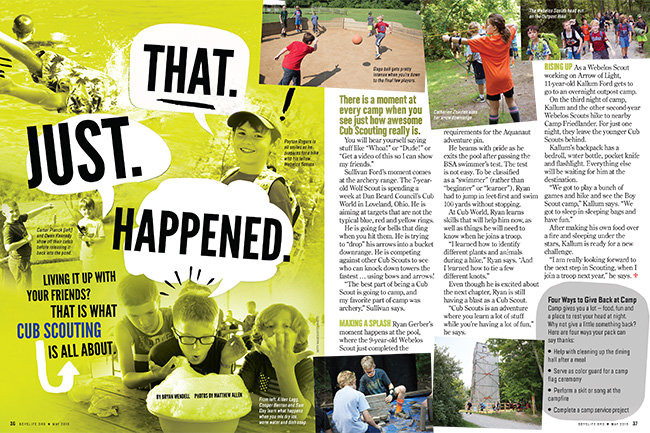 That. Just. Happened.
Living it up with your friends? That is what Cub Scouting is all about.
• Cub Scouts is all about living it up at camps like Cub World!
---
AND MORE!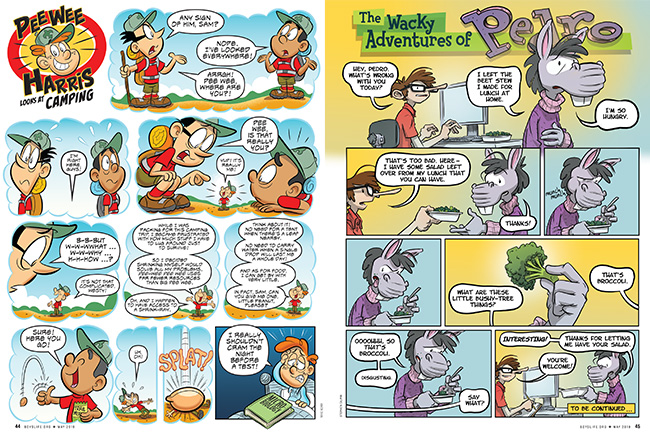 Look for the regular score of comics, jokes, games, Scouts in Action, Tradin' Post and more! Only in the May 2019 issue of Boys' Life!
• The Wacky Adventures of Pedro
• Pee Wee Harris
• Tales From the Campfire
• Scouts in Action
• More S.I.A.
---
Inspire Leadership, Foster Values: Donate to Scouting
When you give to Scouting, you are making it possible for young people to have extraordinary opportunities that will allow them to embrace their true potential and become the remarkable individuals they are destined to be.
Donate Today